Celebrities Who Have Built Huge Business Empires
People assume that the work of an actor or actress is, to a huge degree, a full-time job that requires the full attention of celebrities. After all, celebrities often need to attend tapings, acting rehearsals, film promotions and engagements, concerts, and maybe even red carpet events. For some, however, none of these are enough to keep them busy. Indeed, some have even decided to engage in side hustle to make more money. Some of these side hustles have even turned into business empires. People also always assume that businesses put up by celebrities take off easily because celebrities are famous, and are able to leverage their fame. This is not necessarily the case, however, because while many of them become successful, many also fail, and some have needed to either start all over again or worse, quit. From clothing lines to restaurants, and even hair care products, celebrities certainly don't stop becoming creative when it comes to creating profitable side gigs.
Which celebrity business have made it big? Scroll down to see a list of celebrities who can serve as an inspiration to other budding business people.
Robert De Niro's LIne of Luxury Restaurants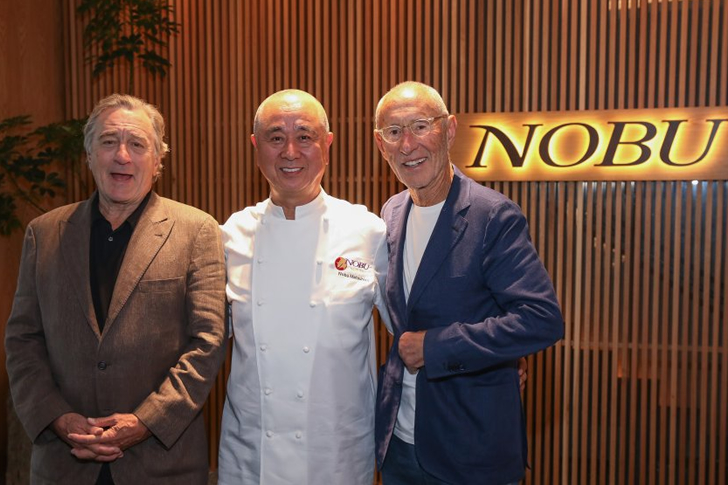 Robert De Niro is a multimillionaire who is worth about $500 million. He is the co-owner of a chain of luxury boutique hotels and restaurants, including the celebrity favorite, Nobu. Robert acquired his millions from the many Oscar-winning roles he played over the years. He co-founded Nobu in 1994 after he was inspired by Nobuyuki Matsuhisa, who owned a restaurant in Los Angeles then.
He was impressed by the chef's cooking and told him that if he ever wanted to open a restaurant in New York, to contact him. They went on to co-own more than eight luxury hotels and more than three dozen Nobu restaurants. Robert de Niro's financial advisor must be delighted with this development, seeing how the actor has built a business empire that is expected to earn $1 billion by 2023.
Clint Eastwood's Malpaso Productions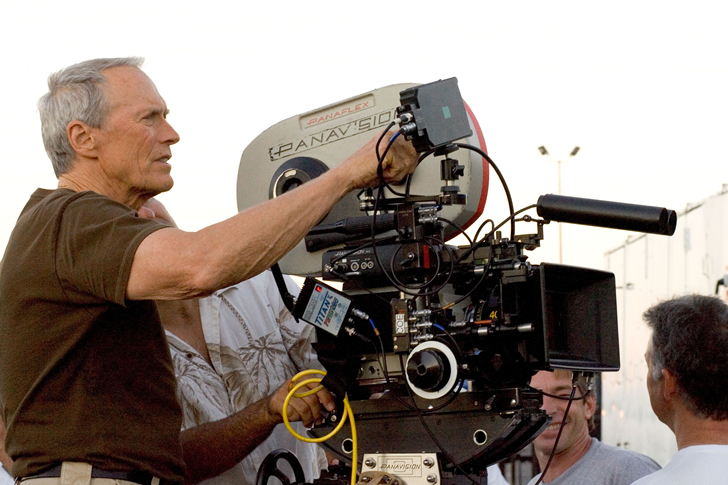 Born on May 31, 1930 in San Francisco, California, Clinton Eastwood is an American actor, film director, composer, and producer. The 90-year-old actor and Irving Leonard are the co-founders of Malpaso Productions. Irving was the one who did the grunt work and organized the company for Clint. The production company became successful with Clint following very tight schedules, finishing films on schedule, and within budget.
The production company also partnered with Warner Bros Pictures to distribute the many films made by Clint Eastwood. Among the movies released by the company are Invictus, Sully, A Perfect World, and Pink Cadillac. Recently, Clint had to engage his attorneys on a different matter, because a CBD firm claimed that Clint intended to quit filmmaking and acting to focus on the CBD business. He denied this and sued the companies that spread the erroneous news.
Bruce Dickinson's Airline Empire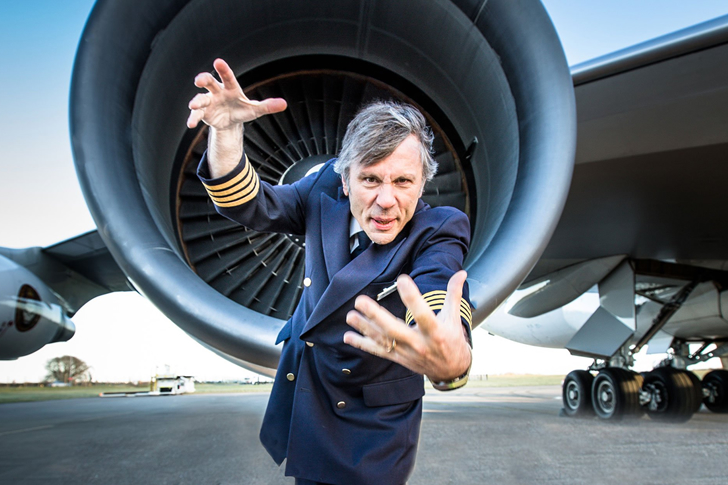 Paul Bruce Dickinson is a British singer and songwriter. Since 1981, he is known as the lead singer of the heavy metal band Iron Maiden. Once referred to as Cardiff Aviation, the airline business that Bruce Dickinson built changed its name to Caerdav, following the announcement to expand its services. The company would soon put up a training center in Wales, on top of the current benefits on maintenance and repair. Caerdav will also be constructing a new aircraft paint hangar.
Dickinson is incredibly excited about the painting services because it would allow him to hire more personnel who are experts in painting aircraft. Caerdav's facilities include a 6,000-foot runway near the Cardiff International airport, two Sikorsky S61 helicopter simulators for pilot training, and two Boeing 747-400 simulators. Meanwhile, Dickinson's business success enabled him to speak on matters related to entrepreneurship and inspire young entrepreneurs to manage their investment money better.
Gisele Bündchen's Line of Sandals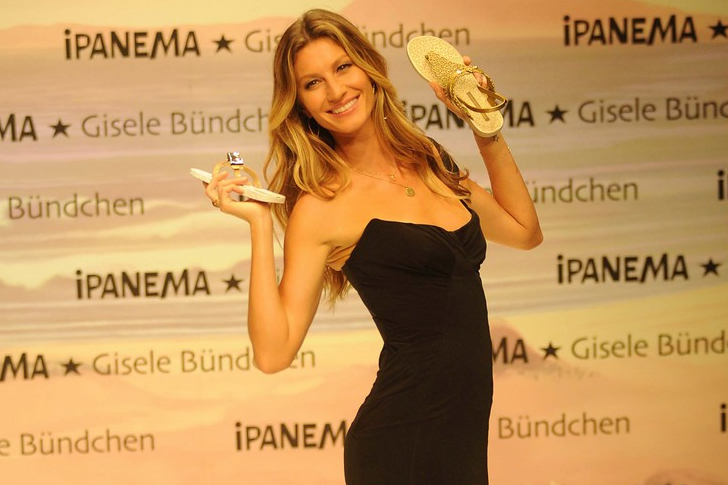 Since 2001, Bündchen has been one of the highest-paid supermodels worldwide. Giselle Bündchen does not only have a million-dollar business; she owns a billion-dollar enterprise. The supermodel partnered with Grendene in 2012 to create Ipanema Gisele Bundchen, her line of sandals that have become successful in Brazil and abroad. As of 2013, her sandals accounted for more than 60% of Grendene's annual export of about $250 million.
Fashion business is risky, considering that fashion trends often evolve fast, but her sandals proved to be a crowd favorite, sustaining the challenge of time. Her financial advisors and business managers were adept at making sure they can adapt accordingly. Gisele and husband Tom Brady are just two of the celebrity couples that are part of the Celeb 100 list. Her endorsements also were a huge addition to the wealth she already owns.
Jessica Alba's Baby Products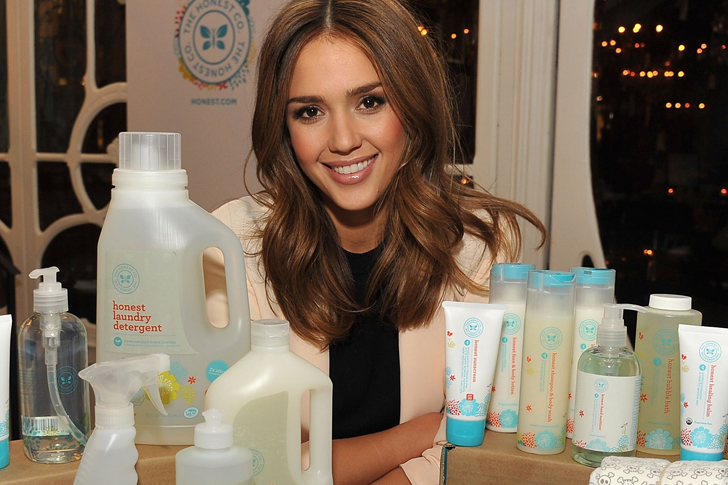 The Fantastic Four star had an allergic reaction to laundry detergent back in 2012. This prompted Jessica to come up with her own safe and non-toxic line of household and baby products. She established the Honest Company to solve her own problem and those of others who often get allergies when using strong detergents. In 2016, the Honest Company reported revenue of $250 million, orders of magnitude more than the investment money she poured in. The company made only a smidgeon less than a billion in 2017.
Ethical consumerism is a passion for Jessica and is the driving force behind her company. While she felt alone when she was building the company, she feels happy now that she has about 500 employees, who have mostly come straight from college. When they started, the company only had $10 million in sales from one line- diapers and wipes. Now, they have more than 135 products.
Dr. Dre's Beats Music Company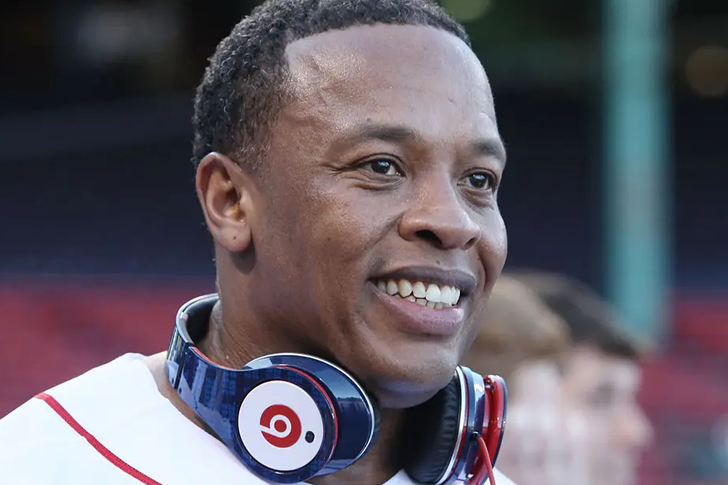 Known professionally as Dr. Dre, Andre Romelle Young was born on February 18, 1965 in Compton, California. He is an American rapper, record producer, actor, and entrepreneur. The American rapper made it big when, in 2014, Apple acquired Beats Electronics and Beats Music — the company Dre started in 2008. Because of this deal, Dre can now take credit as one of the wealthiest rapper-businessmen in the world.
When he envisioned the company, he wanted to elevate the experience felt by music listeners by providing them with the option of getting a high-end headphone. Dr. Dre added that he wanted people to think about buying Beats or Air Jordans, both class brands. The move proved successful, and from 2008 to 2009 alone, sales went up from $490 million to $648 million. And this happened during one of the worst recessions in the US — this is of course evidence of Dre's marketing genius.
Magic Johnson's Magic Johnson Enterprises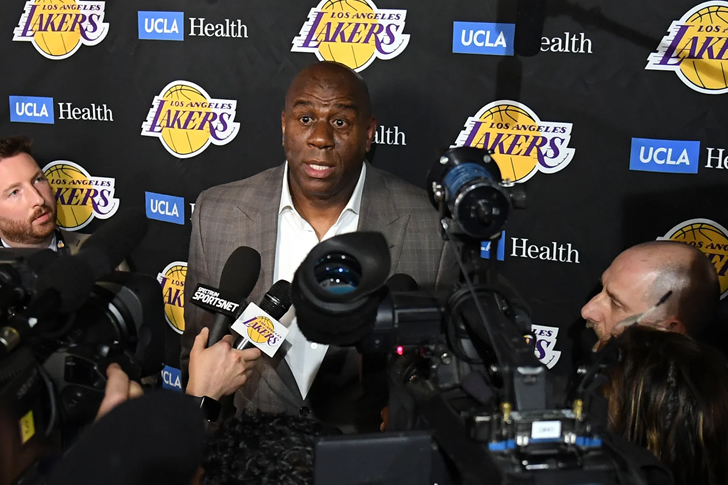 The basketball legend, Magic Johnson, started his investment company back in 1987 to help underserved communities. He wanted the enterprise to become an economic catalyst that would empower communities. In today's definition, this would loosely fall under social enterprises, where profit comes second to solving a particular societal issue. Over the years, the company has purchased ownership in other businesses, including movie theaters, restaurants, and even the NBA team, Los Angeles Lakers.
It also has made deals with big firms like Best Buy, Pepsi, and TGI Fridays. When Magic started pitching his business ideas to tycoons, he was seen as "just" a basketball player — but Magic was able to work hard and prove himself to be an excellent businessman. Today, Magic Johnson Enterprises has a market value of more than $1 billion and provides the retired basketball player with a personal net worth of $600 million.
Bono's Elevation Partners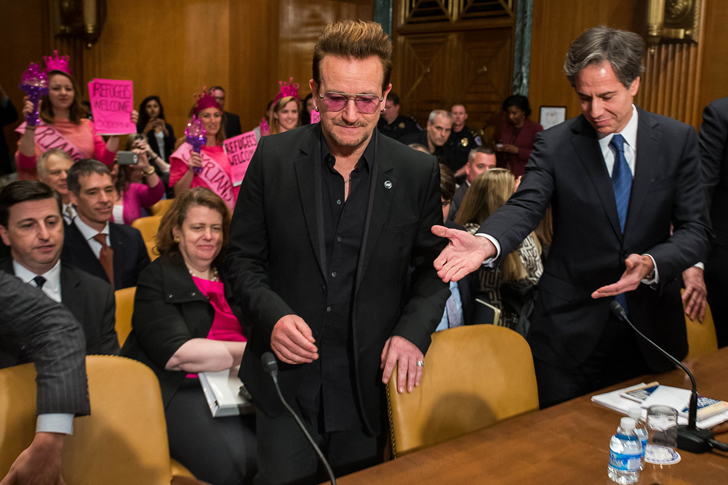 Bono is an Irish musician and political activist with a net worth of $700 million. His business venture, named after the song Elevation, sought to inject money into intellectual property, new media, and technology. Bono foresaw that the future will be in IP and new media, and the singer was proven right. Though the company was short-lived (having ceased to exist in 2015) it managed around $1.9 billion in assets between 2012-2015, with $1.4 billion from Facebook. It also boasted a 12% return in investment money.
After other firms acquired Elevation, some of the founders started their own company, NextEquity Partners. Meanwhile, Bono created a solo venture, "The Rise Fund," which is dedicated to achieving the seven sustainable development goals of the United Nations. Bono shifted his focus to helping companies who were working on changing the world — Bono is providing them with necessary funds.
Kate Hudson's Fabletics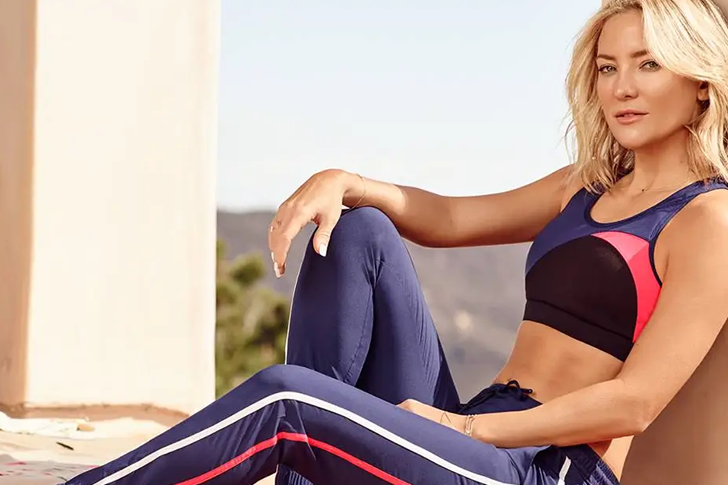 Born on April 19, 1979 in Los Angeles, Kate rose to fame in the 2001 film "Almost Famous". This fab actress believes that spreading the message of body-positivity is essential at this time when people are doing all kinds of body-shaming. Kate co-founded Fabletics, an athletic clothing line from JustFab, with Don Ressler and Adam Goldenberg back in 2013. The sportswear company became successful, with revenue quickly breaching the $300 million mark.
Kate's "athleisure" line now has 22 physical stores and a massive online presence. The company is also planning to expand with the goal of reaching over 100 stores across the country. The success of the business has resulted in Kate's credit score hiking up along with the annual revenue of the company. In 2019, the firm reported annual sales of $400 million. Kate and her fellow investors are targeting $1 billion in the next three years.
Dan Aykroyd's Crystal Head of Vodka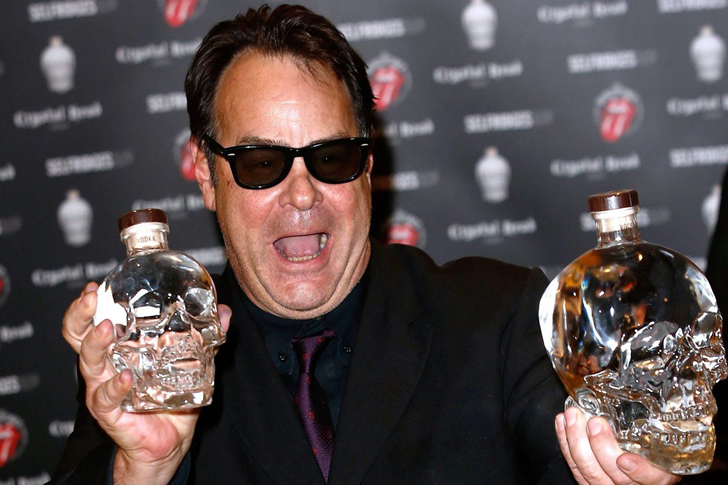 Daniel Edward Aykroyd is a Canadian actor, producer, comedian, musician, and filmmaker who is best known for being one of the original cast members of "Saturday Night Live". The actor-musician decided to turn his passion into a business venture. In 1992, he and Hard Rock Cafe co-founder Isaac Tigrett established the House of Blues, now a chain of music venues. Their mission was to promote the African-American contributions to folk art and blues music.
Other investors saw the potential of the venture and went on to support it by pouring in their investment money. That single location venue in Cambridge, Massachusetts, slowly became two, then four, then seven venues with 22 amphitheaters in the US and Canada. Seeing his success as motivation, Dan founded another company, Crystal Head Vodka, a high-end vodka with its trademark skull-shaped bottle. The vodka, in true class, is filtered through diamond crystals. Today, the company is doing more than $100 million in annual revenue.
Sofia Vergara's EBY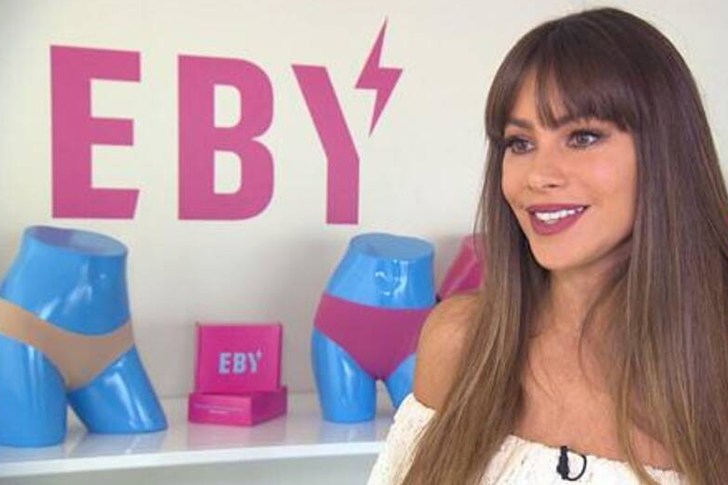 Even as a young child, Sofia already had an entrepreneurial mindset. She believed in the business first attitude, and despite the fact that she had no business experience or a degree in finance, she was able to prove herself more than capable. Sofia launched EBY in 2017, which is a subscription-based underwear service that helps women become entrepreneurs like her. EBY stands for "empowered by you." The business model works as a cooperative of some sort.
When someone purchases a set of underwear, 10% of the sales go to a woman who had started a business, increasing her capital. EBY has also partnered with The Seven Bar Foundation to distribute the loans to various members in need. Sofia also has a line of jeans being sold in Walmart. Apart from that, Sofia also has interests in different lines of perfume and furniture.
You've Reached The End