It's a no brainer that celebrities can get everything they want. They travel around the world to beautiful destinations, own luxury cars and houses, wear designer threads and can practically get whatever they want with a snap of their fingers. When it comes to dating, they can get the best, too, by having models as their main squeeze, no less. These stars are heartthrobs and have many doting fans. They are legends at what they do, but they are not immune to the charms only models possess.
You might be surprised at the number of celebs who have been in relationships with famous models. Let's just say that they prefer a degree of grandiosity, so it isn't too surprising that they might choose a stunning significant other, who really fits with their high class lifestyle. This is a roundup of personalities whose dating history can be likened to a Victoria's Secret Fashion Show roster. In this list we'll find out who among the most famous names in Hollywood and fashion have dated.
Jude Law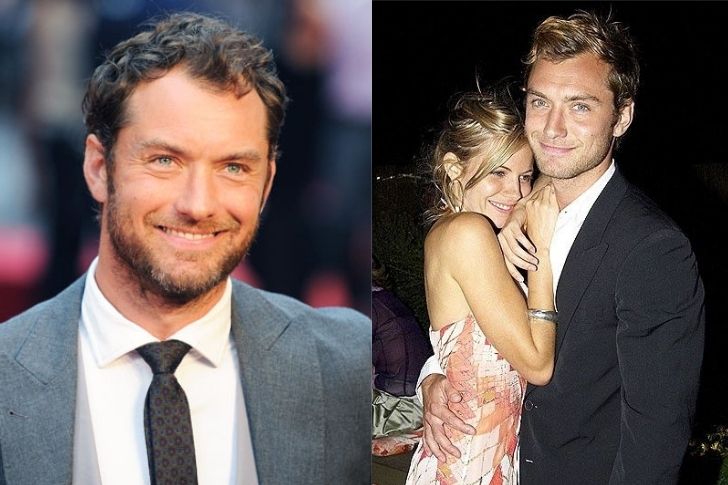 Jude Law has dated many women in his lifetime, including fellow Hollywood personalities but it is apparent that The Sherlock Holmes star has a penchant for dating runway icons. He was once involved with English model and actress Sienna Miller from 2003 to 2006, only to reunite again in 2009 to 2011. In 2007, he was also linked to German lingerie model Susan Hoecke. Law also began seeing American fashion model Kimberly Stewart the following year. The actor dated Mauritian model Alicia Rountree in 2013. Then he dated Hungarian model Linda Zimany in 2014. The English stud sure has a way with models! Law is given credit for his impressive acting resume, but it is obvious that he deserves some recognition in the dating department.
Bruce Willis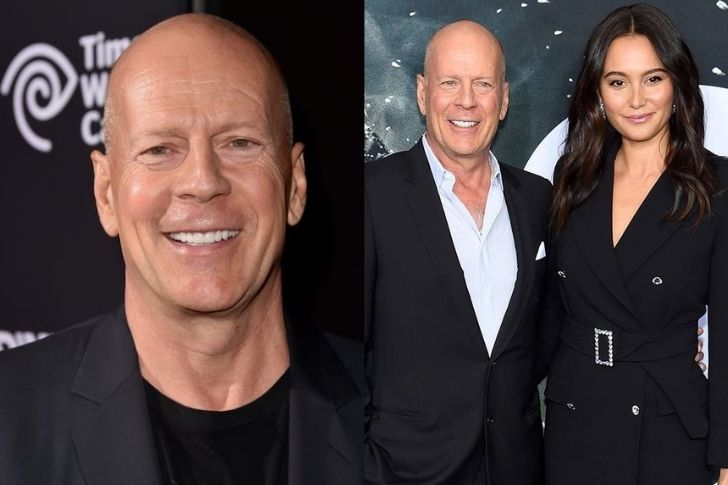 Before tying the knot with actress Demi Moore, Bruce Willis had his fair share of relationships with fashion models. He even dated "the original supermodel" Janice Dickinson. Willis had also been with Canadian runway model Estrella Warren and later dated model Lisa Barbuscia. He was also involved with New Zealand supermodel Rachel Hunter for two years and had a relationship with Emily Sandberg back in 2002. The action star also dated Venezuelan model Aida Yespica back in 2005 and 2007. Willis' current wife is British model Emma Heming. The pair have been friends for years before starting a relationship. Prior to meeting Emma, the Die Hard actor was quite doubtful about love but his first date with Heming is given credit for their blooming romance.
John Legend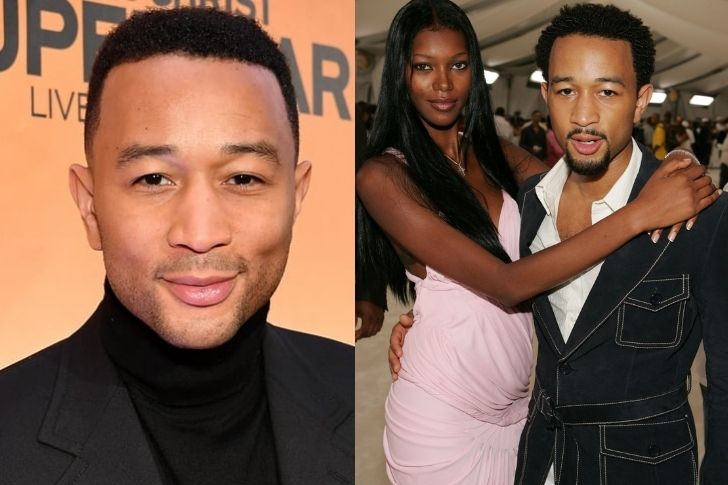 Before marrying Sports Illustrated model Chrissy Teigen back in 2013, John Legend was linked to a number of supermodels from around the globe. The singer was in a relationship with American model Jessica White back in 2005. The following year, he dated Swiss socialite and model Wafah Dufour. He also dated Nigerian model Tayo Otiti and Brazilian swimwear model Danielle Abreu. Finally, in 2007 the crooner finally met the love of his life, Chrissy. The two were introduced on the set of his music video for his hit single Stereo. The couple now has two adorable children together and continue to be everyone's relationship goal. The pair credit their humor and chemistry together for a long, happy, and enjoyable marriage.
Orlando Bloom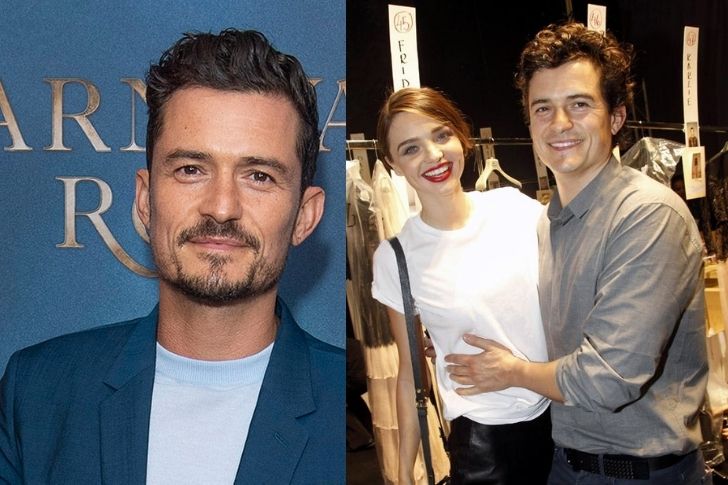 Actor Orlando Bloom was once married to Victoria's Secret Model Miranda Kerr. They tied the knot back in 2010 and had their son the year after. They parted ways and Bloom went back to the dating field with other runway darlings. Prior to his marriage to the Australian beauty, Bloom dated a lot of well-known stunners in Hollywood like Blue Crush star Kate Bosworth. He was also once caught being flirty with Penelope Cruz. Following the split with Miranda Kerr, reports say that Bloom dated British model Laura Paine, and later, Colombian model Carolina Guerra. Boom definitely has a type, someone who can show electricity on the stage. His days of dating are over, however, now that he's engaged to pop star Katy Perry.
Madonna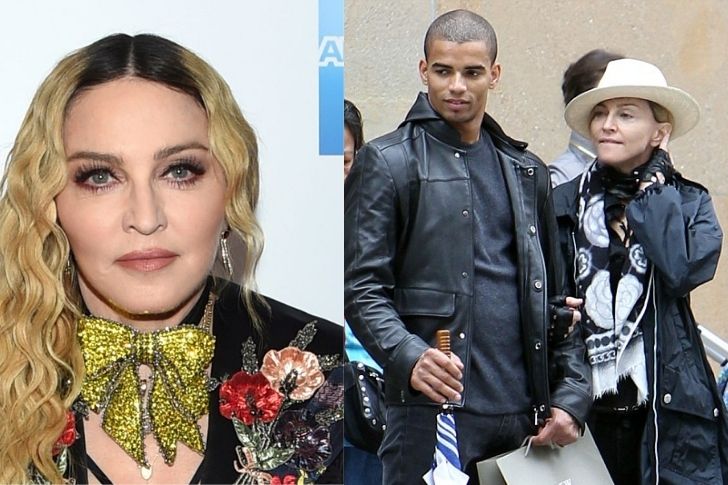 After her relationship with director Guy Ritchie, pop icon Madonna started dating men who were younger and have also graced the pages of popular magazine publications. In recent years, Madonna was seen out and about with men in their 20s, including dancer turned model Timor Steffens and French model and backup dancer Brahim Zaibat. The musician still maintains her penchant for dating guys who are decades younger than her. Madonna is currently linked to Kevin Sampaio, a model in his early 30s. They currently live together and reports reveal that Kevin is also close to the diva's children. It is also believed that the couple has been dating for years now. Madonna is smart about her investments with time and the people she loves the most.
Leonardo DiCaprio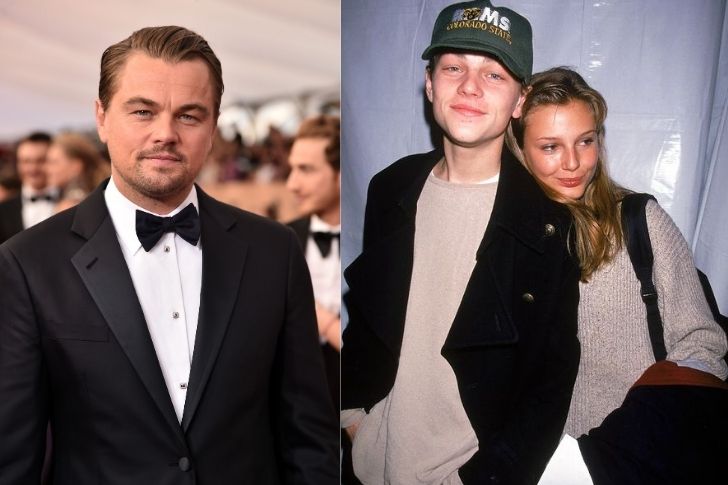 It's a well-known fact that Titanic star and Hollywood icon Leonardo DiCaprio regularly dates models. Back in 1994, he dated Sports Illustrated and Victoria's Secret model Bridget Hall. Leo then started seeing Canadian model Natasha Henstridge. The following year, he was also linked to supermodel Naomi Campbell. He was in a serious relationship with Gisele Bundchen for five years and Bar Rafaeli for about six years. After that, Leo started dating Victoria's Secret model Erin Heatherhorn back in 2011. Though their relationship only lasted for a year, the couple still managed to make headlines. The actor has also been linked to the Latvian fashion model Alesia Riabenkova. Leonardo DiCaprio is given credit for being such a good actor and philanthropist. No wonder he's a girl-magnet, too!
Adam Levine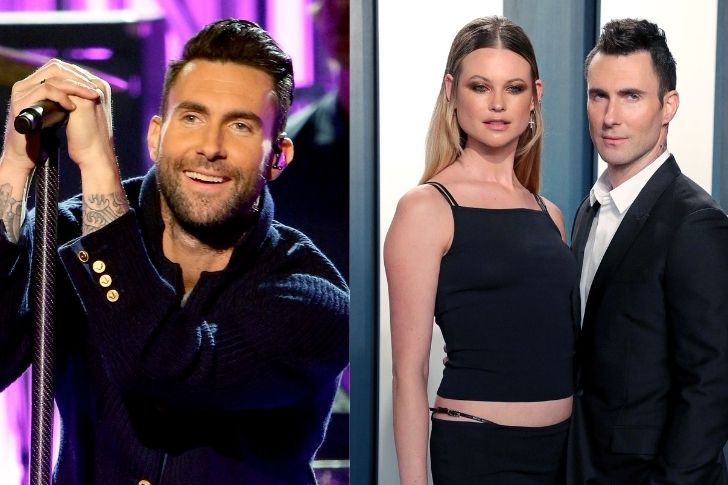 Maroon 5 frontman Adam Levine's wife is Victoria's Secret model Behati Prinsloo. Prior to getting hitched, Adam has been linked to many models. Levine once dated model Janine Habeck and Sports Illustrated and Victoria's Secret model Nina Agdal. This was followed by Victoria's Secret model Angela Bellotte. He also dated model Anne Vyalistsyna for two years. Anne is also a Victoria's Secret Angel and Sports Illustrated star. When Adam parted ways with Anne, he started dating Prinsloo. Levine gushed about how he saw Behati as "the one" within only two months of dating. The couple can credit a mutual friend for their initial meeting when Levine was looking for a girl to cast in a music video. The pair walked down the aisle back in 2014.
Jason Statham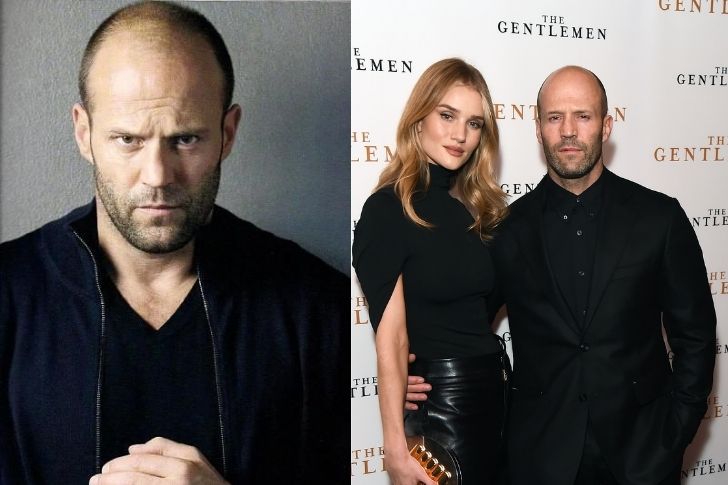 English actor and producer Jason Statham is currently engaged to actress, designer, and former Victoria's Secret model Rosie Huntington-Whiteley. The pair have one son together named Oscar. The actor's dating history shows his obvious interest in models. He once dated English-Australian songwriter, singer, media personality, and model Sophie Monk. Statham also dated Kelly Brook, an English model who is also a television presenter and actress. Brook is best known for her modeling work in Europe. Jason and Rosie have been together for more than a decade, and are given credit as one of the most beautiful couples in Tinseltown. The pair's love story began when they first met at the Coachella Music Festival. They immediately hit it off but kept their relationship under wraps for a while.
Kanye West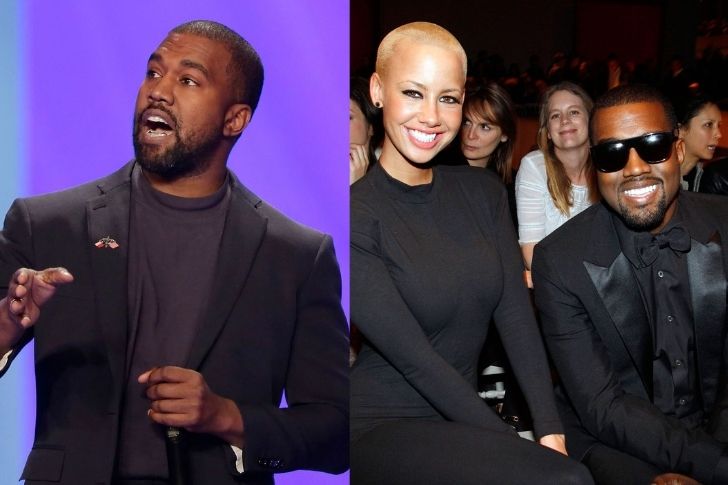 Before Kanye West tied the knot and started a family with his famous wife, reality star, entrepreneur, and model Kim Kardashian, the rapper and artist had been linked to many models. After his failed engagement, Kanye became involved with model Sessilee Lopez. The two met on the set of his Flashing Lights music video, but their relationship was only brief. One of Kanye's well-known relationships was with model Amber Rose. The pair began dating in 2008 and ended things in 2010. Kanye had also been spotted getting flirty with models like Chanel Iman and Kate Upton. They may be married now but it took many years for Kim and Kanye to get together romantically since the couple started out as friends.
Ryan Seacrest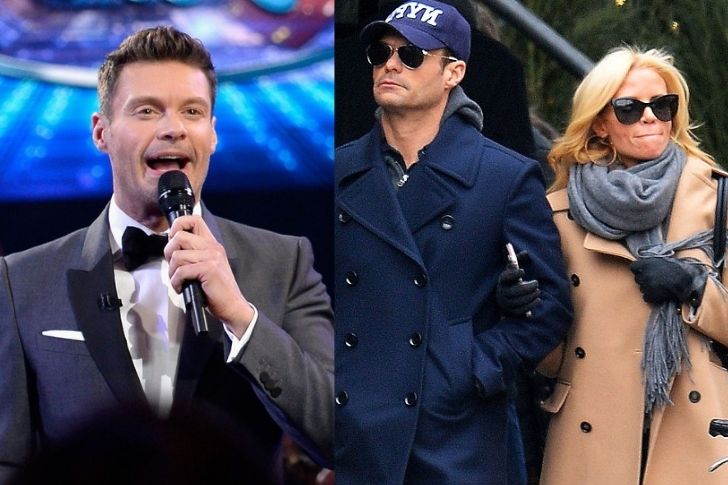 Ryan Seacrest is given credit as "America's Sweetheart", with his charm and bright personality. It isn't much of a shock to know that he has dated many models throughout the years. While co-hosting Live with Kelly and Ryan, Seacrest dated model and actress Shana Wall. Some reports mentioned that the pair were spotted hanging out together before Ryan reunited with former flame, Shayna Taylor. He was also in an on again off again relationship for two years with model Sara Jean Underwood. He was later linked to model Jasmine Waltz in 2009. Probably Seacrest's most serious relationship was with model Shayna Taylor. The couple even moved in together, with many believing they'll end up married, but it simply wasn't meant to be.
Tom Brady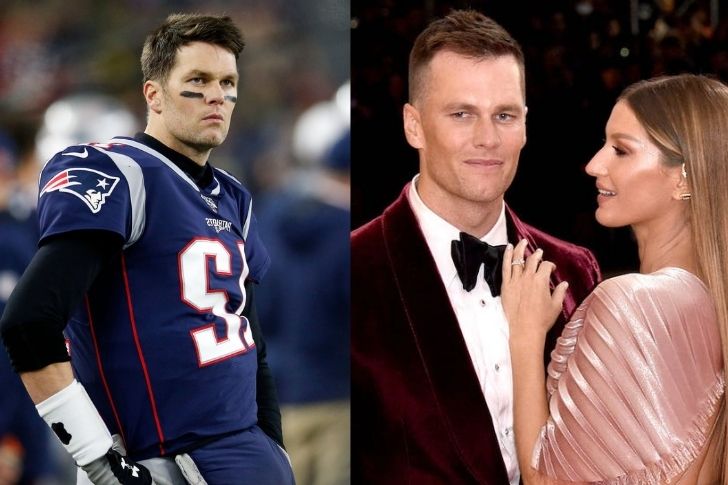 Quarterback and football star Tom Brady settled down with his lady love, German model Gisele Bündchen. They are each other's number one fans. During game time for Brady, you can spot Gisele supporting her husband and cheering for him from the stands. For red carpet events, Tom ditches his football uniform to wear designer clothes to look extra sharp in front of the camera in support of his wife. A mutual friend of the pair gets the credit for setting Tom and Gisele up on a blind date. During that fateful meeting, the Victoria's Secret model knew that there was a serious spark between them. The supermodel disclosed that not one day has gone by without them speaking to each other since they met.
Mick Jagger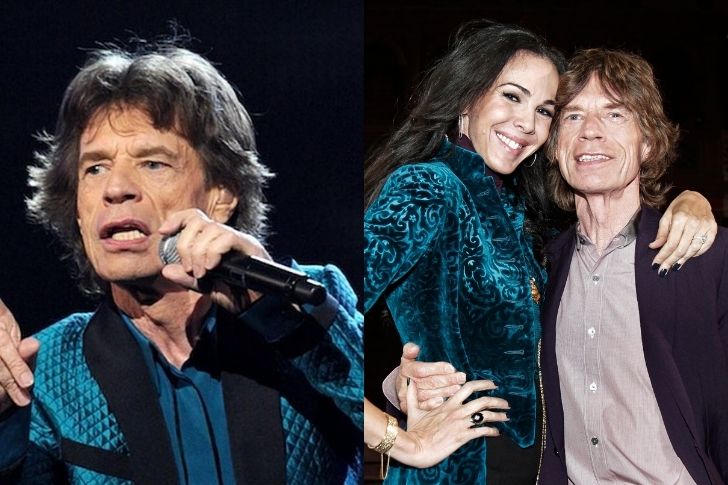 Way before he became famous for being the frontman for Rolling Stones, Mick Jagger had already been dating British model Chrissie Shrimpton. After their split, Jagger then began dating a stream of beautiful women, particularly models. The rock star's longest relationship was with supermodel Jerry Hall. The pair started dating in 1977. They have four children together, Elizabeth Scarlett, James, Leroy, Georgia May, and Gabriel Luke. The music icon had also been involved with fashion designer and model L'Wren Scott back in 2001. The couple dated for ten years. Jagger's current partner is ballerina Melanie Hamrick. Together, they have a son named Deveraux. According to reports, the couple first met backstage at a concert and there was instant electricity between them.
Joe Jonas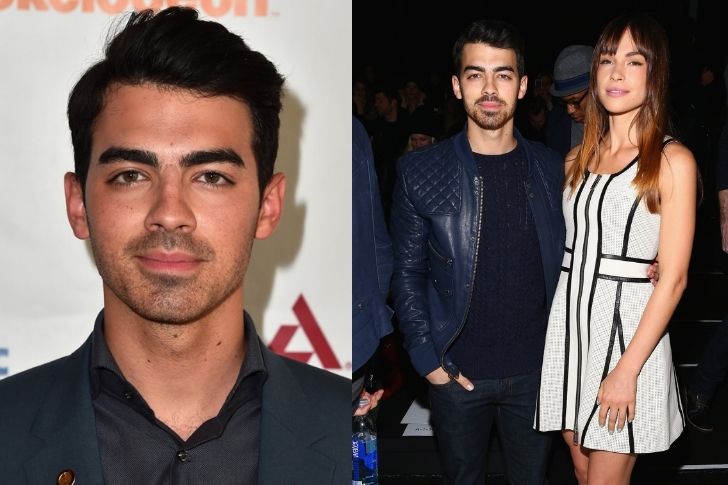 Joe Jonas has wooed musicians, actresses, and models with his talent, good looks, and bubbly personality. He dated famous celebrities like Taylor Swift, AJ Michalka, Demi Lovato, Camilla Belle, and was even in a serious relationship with actress Ashley Greene. He also dated Blanda Eggenschwiler, a graphic designer and model. The pair began dating in 2012 and dated for about two years. Joe then started a relationship with the world-famous model Gigi Hadid in 2015. The two eventually called it quits and Hadid moved on to date former One Direction member Zayn Malik. The following year, Joe felt instant electricity with actress Sophie Turner. The Game of Thrones star and the musician are now happily married and have an adorable baby girl together.
Kelly Osbourne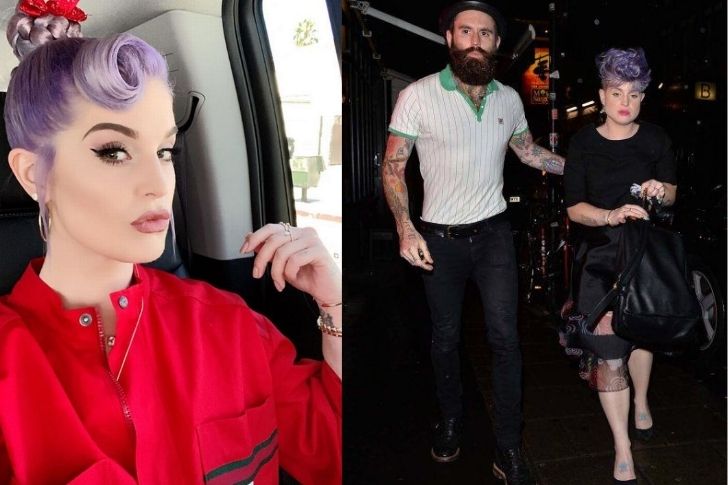 British actress and host Kelly Osbourne has been involved with different types of men in the past. She has had her fair share of whirlwind romances and heartbreaks, which likely fueled some of her songs. Needless to say, she really puts into serious emotional investments in relationships. The TV-personality once dated the tattooed British model Rikki Hall. The couple made things official by posting a sweet and intimate photo of them together on Osbourne's Instagram page. Kelly and Rikki were first linked together when they started following each other on social media. Kelly had always been vocal about how attracted she is toward men with beards, and Rikki delivers just that! They were frequently spotted going to concerts, including that of Ozzy Osbourne, her father.
Johnny Depp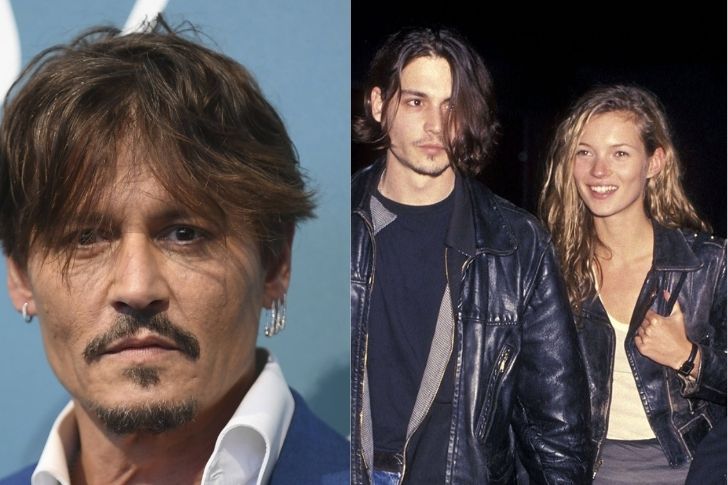 After splitting from actress Winona Ryder, Johnny Depp began dating then-20 year old supermodel Kate Moss. Johnny was already 31 years old when the two began seeing each other, but the spark between them was real. Former Vanity Fair columnist and fashion writer George Wayne is given credit for introducing them to each other. They first met at Tim Moore's Cafe Tabac, located in downtown New York. Johnny and Kate's union lasted for about four years. They were even deemed as Hollywood's "It" couple during the 90s. They were quite vocal when it came to expressing their love for one another. The actor even gifted the supermodel with a sparkly diamond necklace and even once surprised her with a bathtub overflowing with champagne!
Billy Joel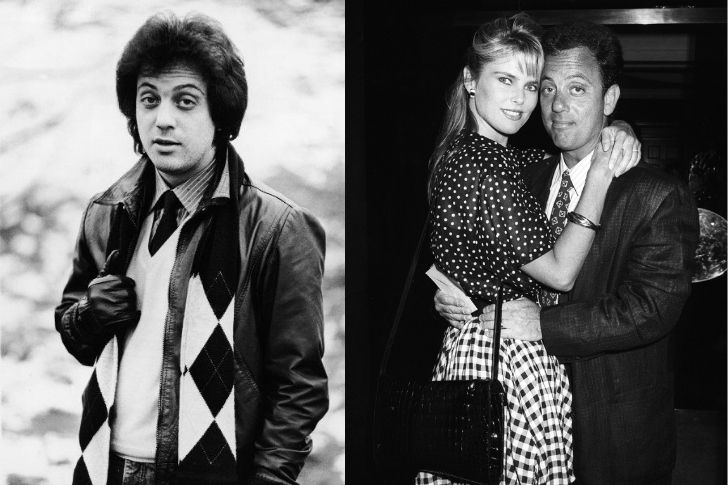 Grammy-winning musician Billy Joel dated two well-known supermodels back in the day. He met model Christie Brinkley at a party in St. Bart's while on vacation in the Caribbean island. They did enjoy each other's company, but only as friends at that time. Eventually, they began dating and in 1985 the pair walked down the aisle in New York Harbor. That same year, they welcomed a daughter, Alexa Ray. He also briefly dated model Elle McPherson from whom he drew inspiration for penning some of his beloved chart-toppers like Uptown Girl and And So It Goes. With the hits that came out of these failed relationships, Joel proves that heartaches and sorrows can become worthy investments in the long run.
Halle Berry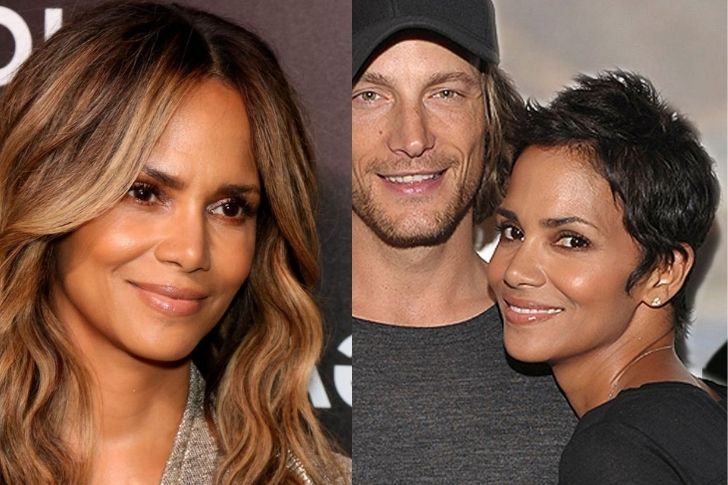 Actress Halle Berry crossed paths with Canadian model Gabriel Aubry when they were guests at a Versace event back in 2005. By the time of their meeting, Berry was already a prominent actress with projects like Catwoman, X-men, and Die Another Day while Aubry worked with big brands such as Calvin Klein, Hugo Boss, Versace, Tommy Hilfiger, and Ralph Lauren. Though Halle is about a decade older than Aubry that did not stop them from having strong emotional investments for each other. A few years later, the pair welcomed a daughter who they named Nahla Ariela. The family of three were frequently seen out together having fun. Unfortunately, the actress and her model partner decided to call it quits after four years of being together.
Edin Dzeko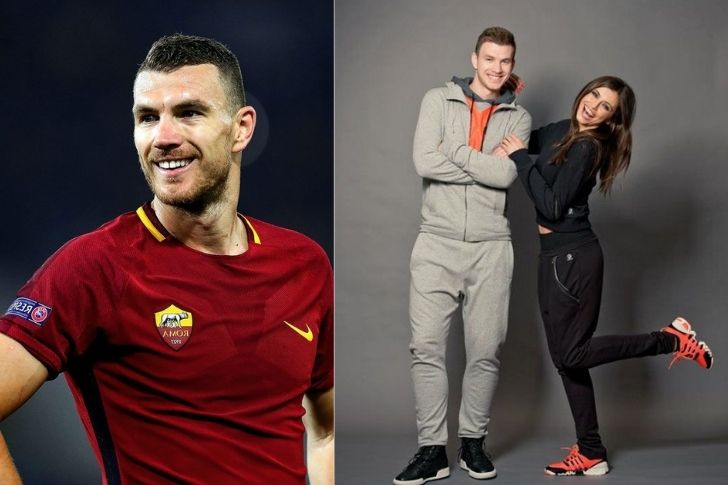 Former Manchester City striker Edin Dzeko, who has a degree in sports science from the University of Sarajevo, is married to the gorgeous Bosnian model Amra Silajdzic. The two met when Dzeko was still playing center forward for his team, back in 2011. They maintained their relationship and eventually tied the knot three years after meeting. Edin's gorgeous model wife has been featured in various fashion campaigns internationally. She started her career when she was just 16 years old. Amra was then signed to Elite Models in Paris, France. The couple welcomed their first child, a girl named Una, in February 2016. The following year, they welcomed a baby boy named Dani. Their third child, a girl named Dalia was born in September 2020.
Adrien Grenier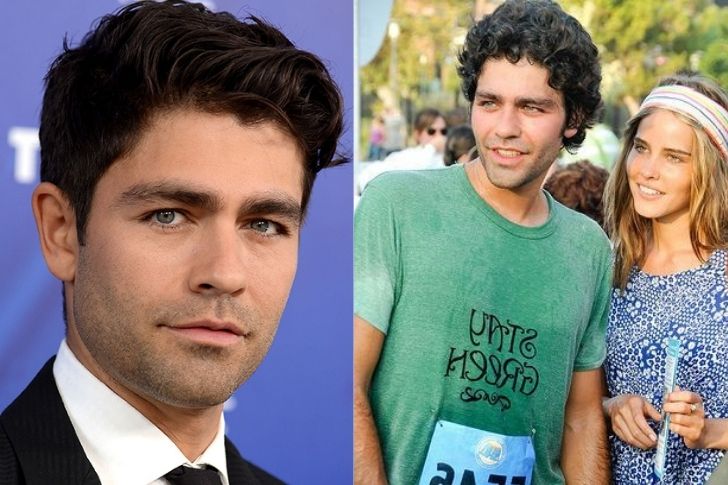 Actor, producer, musician, and philanthropist Adrien Grenier is currently dating model and actress Melissa Keller. The actor's girlfriend has been featured in Sports Illustrated. Reports revealed that the pair have known each other for quite a while and have been dating on and off for two years. They recently decided to take their relationship to a more serious degree. Though they've been keeping their relationship low profile, Keller was spotted celebrating the Entourage actor's 31st birthday at a beach house in Malibu, California. They were also seen cuddling at a party in Los Angeles. Grenier had also been linked to Courtney Robertson, an American model, in the past. He was also in a relationship with Australian model and actress Isabel Lucas back in 2008.
Seal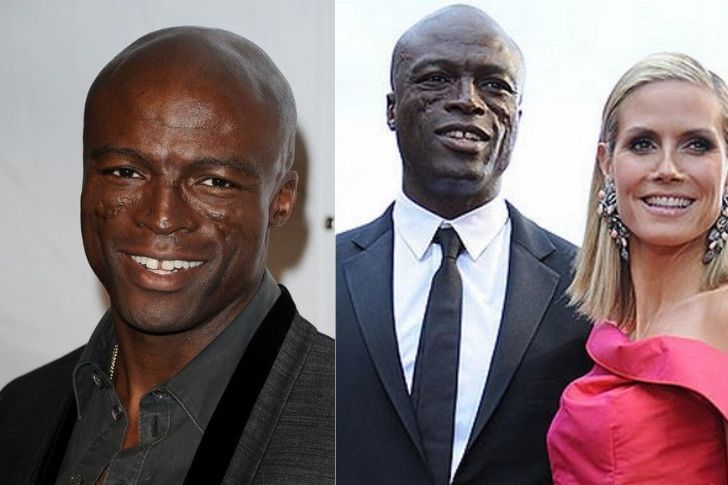 Recording artist and musician Seal first met Victoria's Secret model Heidi Klum at the GQ Awards in London. It would be weeks later, after bumping into each other at a hotel lobby in New York city that they really started noticing each other. Seal revealed he found himself in awe of the model's beauty, while Heidi was attracted to the singer's physique. After their chance encounter, the two began to hang out, which led to them exclusively dating. The pair then got engaged and tied the knot in a Mexican beach wedding. As if to prove the degree of love they have for each other, the pair actually renewed their vows every year. Sadly, the two have since split up.
George Clooney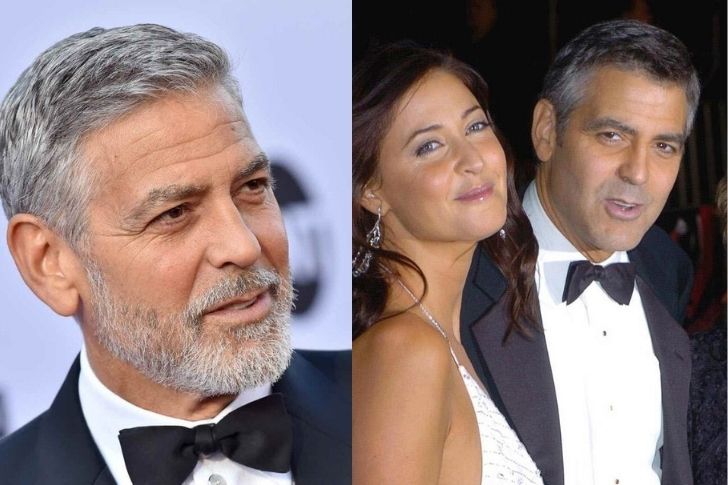 Before settling down with human rights lawyer Amal Alamuddin, George Clooney had been given credit for being a serial dater. His dating history isn't just limited to actresses, however, he was also into models. The actor dated British model Lisa Snowdon on and off for around five years. The two met while Clooney was taping a commercial somewhere in Spain. Clooney also dated American dancer, actress, retired professional wrestler, and model Stacy Keibler. Keibler was formally introduced as the actor's girlfriend in 2011. The pair seemed inseparable before parting ways due to commitments to work. The two still remain friends to this day. At present, Clooney is a doting father who is happily married to Amal, with whom he shares adorable twins with.
Sean "Diddy" Combs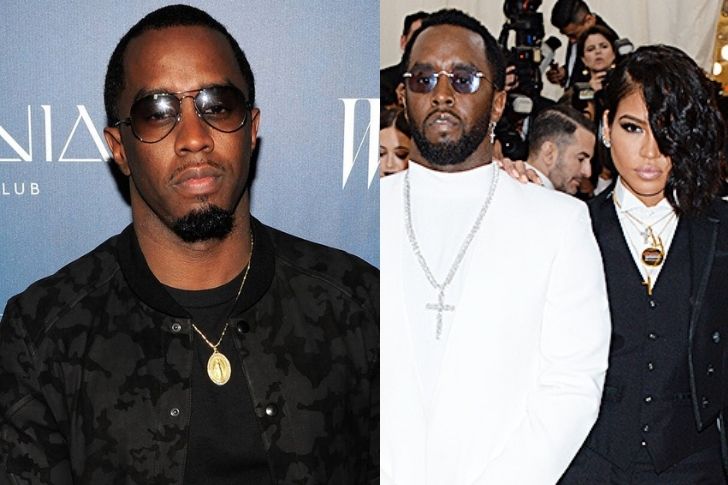 Sean "Diddy" Combs isn't only known for his work in music, he is also given credit for dating some of the most stunning actresses and models. Reports suggest that the rapper is currently in a relationship with Canadian influencer and model Jocelyn Chew, since the pair have been seen out together a couple of times. After ending things with Jennifer Lopez, the rapper began dating model Kim Porter with whom he has three children. They attended a lot of public events together during their relationship. He then went on to date Canadian-born model Yasmeen Ghauri. There were also rumors that mentioned Diddy dated one of the greatest supermodels of all time, Naomi Campbell. They have been seen stepping out together at events before.
Mark Wahlberg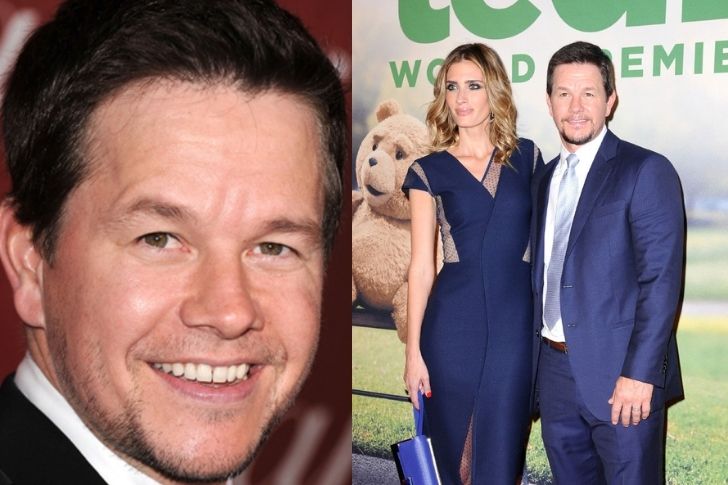 American actor, producer, and restaurateur Mark Wahlberg shared how much credit he gives to his wife, model Rhea Durham for everything good that has ever happened in his life. The couple are doting parents to their four kids, Ella, Michael, Brendan, and Grace. The Wahlbergs lead a very happy home life and the couple get along really well. They had always been on the same page from the get-go. In fact, the couple mutually decided on starting a family, even though Rhea already had a thriving career in modeling. They had three children together before officially tying the knot. Mark believes that physical attraction isn't enough to keep a couple together, what's important is the values that the people in the relationship share.
Mesut Ozil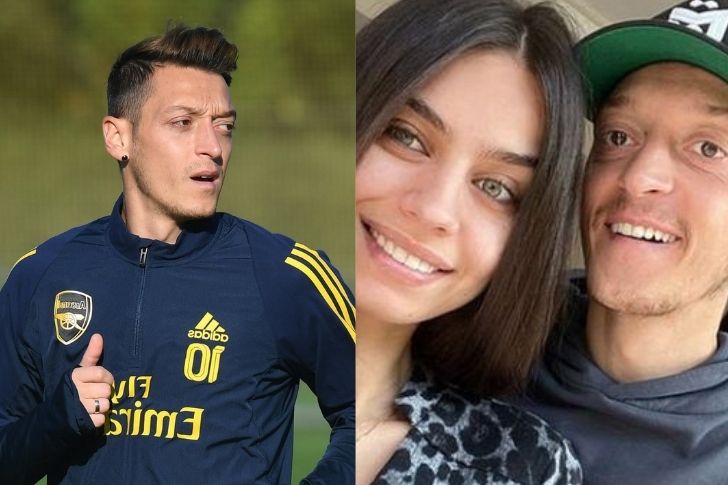 German Arsenal team player Mesut Ozil is married to Swedish-Turkish actress and model Amine Gülşe. Amine is a renowned beauty pageant titleholder. She had also bagged the title of Miss Turkey back in 2014 and represented her country in the Miss World competition. She is multilingual and can speak a good degree of English, Turkish, Swedish and Spanish. The footballer and model started dating in 2015 and got engaged in 2017. The midfielder and former beauty queen recently welcomed their first bundle of joy in 2020. The two remain other's support system, proving that investments should also be made when it comes to relationships. In their case, it's time and commitment that they always work on strengthening and growing. Truly impressive!
You've Reached The End