Celebrities Who Braved The Public In Disguise 
While celebrities know pretty well that their pursuit of a career in showbiz would mean a life sacrificing their private life, it sometimes comes to the point that they would get tired of the lights and media. The stress of fame gets to them to the degree that they would opt to walk down the streets, disguising themselves as the best they can since using mere sunglasses doesn't make them invisible anymore. Here is quite a list of celebrities who hilariously did it.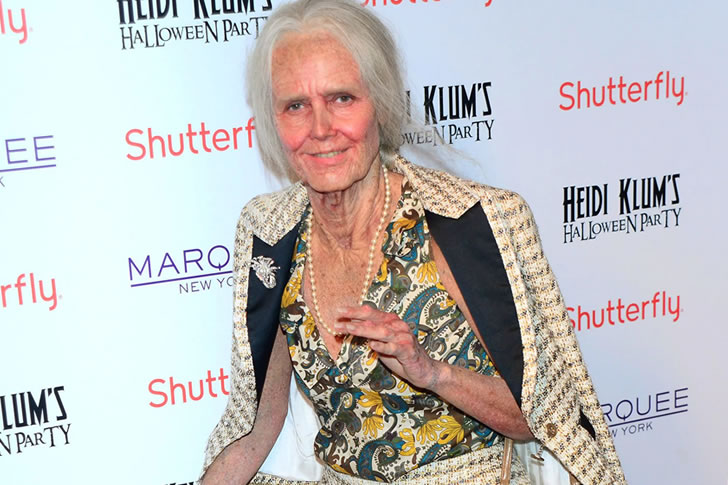 1.HEIDI KLUM
German fashion model Heidi Klum has long been famous from the '90s and once ironically disguised herself in a Halloween party in 2013 as an old woman. Indeed, no one does costumes like this woman! Credits to her award-winning make up team for their seamless application, no one would think it was really her.
2.CHANNING TATUM
We came to know him when we saw him dance in Step Up, and since then, Channing Tatum has become one of America's most charming leading men. Since he likes his fun, he proved that he could actually go around in disguise as Scott, the marketing executive for the Magic Mike XXL screening. He was so into his character to an impressive degree that fans had no idea it was actually him who was interviewing them. As there was no way his get-up would give him away, the stunt he did was hilariously funny, it allowed him lots of fun while in the stint.
3.DRAKE
The famous Canadian singer and rapper Drake also had his share of fun while disguising himself in a wig, fake beard, and glasses back in 2014 in Jimmy Kimmel's show for Lie Witness News. What he did was stop every pedestrian he could and asked them questions about Drake, the rapper. Of course, the people gave him honest answers, but he only revealed his identity to them if they could recite a line in any of his songs.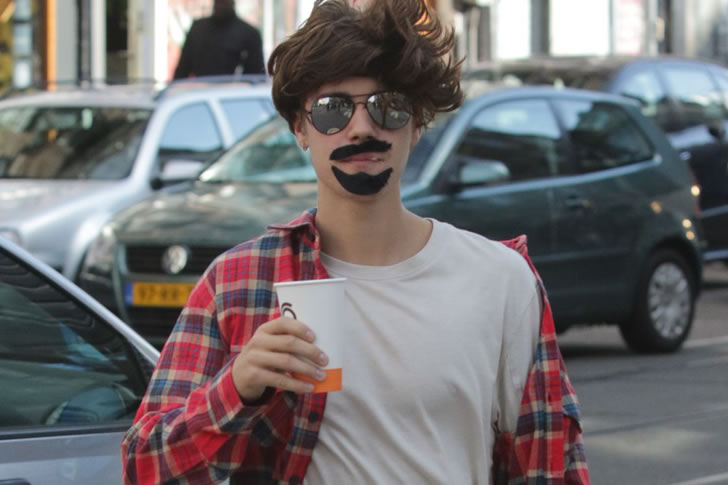 4.JUSTIN BIEBER
Once, Justin Bieber did a coffee run in Amsterdam and disguised himself with a fake goatee, tousled brown wig, and casually kicked a soccer ball on his stroll to get coffee. However, his poorly-made disguise discredited him from his aim when he got caught.
5.RYAN REYNOLDS
Being a talented actor and comedian, Ryan Reynolds took his opportunity to channel one of his favorite Star Wars characters, Darth Vader, in the Comic-Con Convention. He was one of the panels and so to scope out the convention, he hid behind the costume. It wasn't until later that the fans realized the degree of proximity they had been walking and rubbing elbows with the Hollywood superstar.
6.KENDALL, KHLOE, & KYLIE
The three Kardashian-Jenners sisters, Kendall, Khloe, and Kylie wanted to have fun together and thought it funny to go out on a Hollywood tour bus and disguise themselves. They all went through intense prosthetics to make sure that they disguised themselves well. Kendall used an oversized nose and wore a wavy red wig, Khloe became an elderly woman and disguised herself well, and Kylie looks edgy with her bangs and glasses. Credits to their make-up and prosthetics, they are all able to pull it through.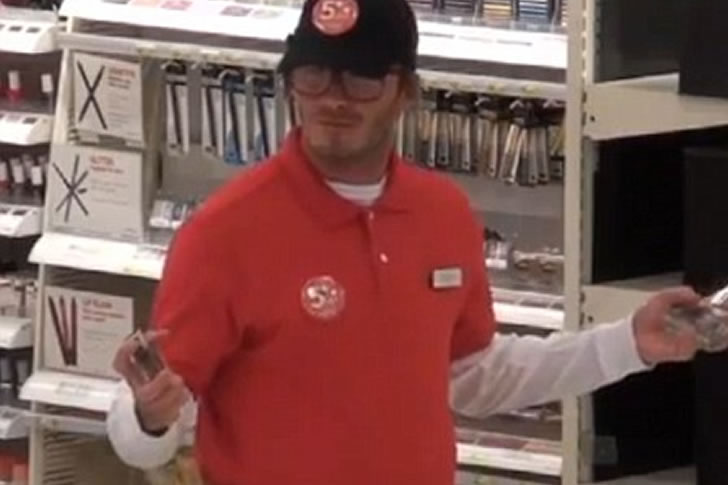 7.DAVID BECKHAM
Former professional soccer player, David Beckham took some time out to make a special credit appearance on Ellen DeGeneres' show. However, he did this so with a twist. He put on a disguise as a former professional soccer player. A few years ago, Beckham took some time out from LA Galaxy training to appear on Ellen DeGeneres' show and disguised himself as a Target employee to do a comedy sketch. He looked unrecognizable thanks to the cosmetics he wore while he was on the aisle of a Target branch and offering passing customers a sample spray of the perfume. He really did great and sported the whole look.
8.MADONNA
Madonna has been credited as the 'Queen of Pop' since the 1980s. Until now, she still is very much in the spotlight and as such. But even with her fame, the singer still loves chilling around unbothered and without cameras flashed to her face. So she disguised herself as a 61-year-old lady in her crutches due to a dance injury. With a weird ensemble of fur coat and sweatpants, she strolled the clueless New York City.
9.MARK RUFFALO
American actor, Mark Ruffalo, who is known for his credit role as the incredible Hulk, took his son to Comic-Con in 2015. To outdo himself as a good parent, he planned not to attract too much attention to himself in the event, so he decided to disguise himself by wearing a very disturbing mask. It was only when he took the mask off that fans started to notice him. The day ended with him and his son enjoying.