Celebrities You'd Probably Bump Into Grocery Stores
When we think of big stars and picture out their life outside the red carpet and bright lights, it'll be hard not to imagine their luxurious life. With their big houses and grand cars, for sure, they have their own personal chef who preps up their planned meals. That is why when big names show up in your local grocery show, you hardly can't believe it with your own eyes, until you really bump into them or share the same line and see them swipe up the credit cards. The truth is, there are still many Hollywood celebrities who do their own grocery shopping, and we're about to mention who we have spotted. So you might just have to keep your eyes open the next time you do your market day or go for a trip to the dry goods.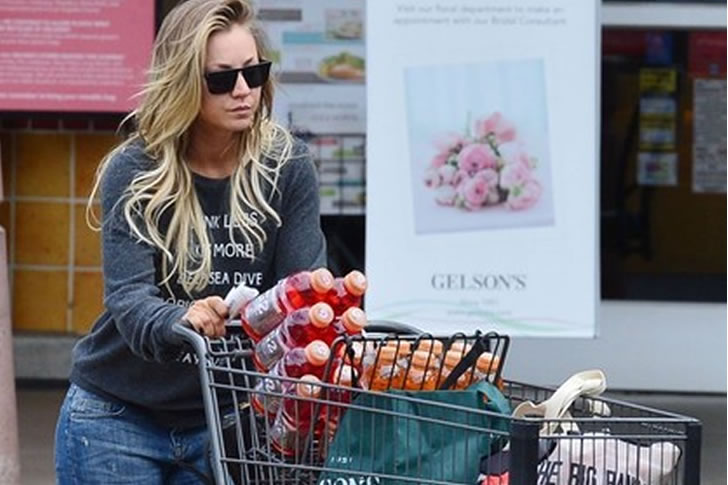 1.Kaley Cuoco
The Big Bang Theory star Kaley Cuoco earned $1 million per episode for the hit TV series' last seasons. However, she prefers to save more cash by doing her own shopping with her husband, Karl Cook.
2.Sean Penn and Charlize Theron
Dating celebrities mostly keep their love life low-profile, but Sean Penn had a different definition for it. His is about running errands with Charlize Theron back when they were still dating. Penn didn't mind grocery shopping with Charlize and her son. Now that's some quality investment of time.
3.Zac Efron
Always the cool guy in the movies, Zac Efron doesn't find to embody the character in real life. If you're his fan, you probably already know how he loves his grocery store trip and that he can be totally laid-back and cool while riding his skateboard.
4.Ariana Grande
Thank U, Next artist, Ariana Grande has a favorite grocery store she loves buying her food from. She loves Whole Foods so much she's a happy and loyal customer. We never thought of her this much of a conscious food buyer, her credit card must be full of her weekly swipes from this place.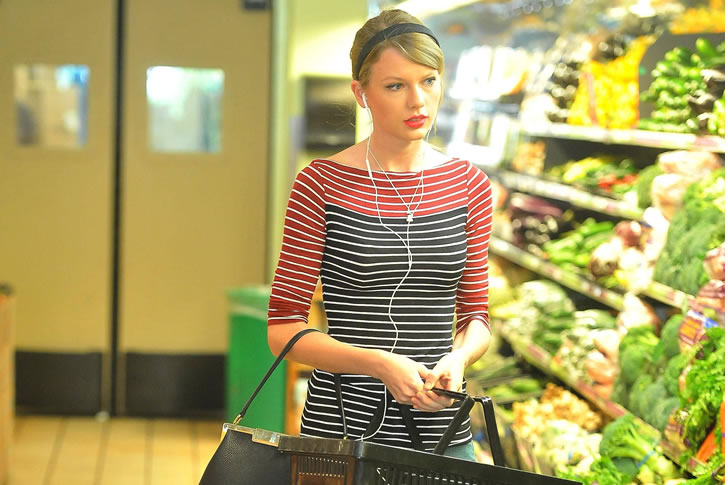 5.Taylor Swift
Taylor Swift isn't one to Shake It Off, this artist is also fond of Whole Foods and does her regular and own grocery shopping there. Guess she's not the type to depend on delivered meals.
6.Justin Bieber
Justin Bieber is someone who grew up and learned the value of cutting costs. He recalled how he credits his mom for the matter. According to him, his mom made him order water in restaurants instead of soda. So yes, guess he's also the type who'd get his own grocery or fetch his coffee cup.
7.Chris Hemsworth
In between his work projects, nothing much happens to this Marvel movie star except that he gets tons of downtime with his wife Elsa and their baby. It involves a lot of stocking up on essentials, too.
8.Kylie Jenner
Unlike her half-sister Kim Kardashian who would rent out a store so she can do grocery shopping in private, Kylie Jenner is game to do her errands the way normal people would. She's happy to hop out her SUV and pump her own gas, too.
9.Drake
Drake is one to save a lot of cash for doing his own grocery shopping. But in 2018, he dropped a $50,000 dollar in a Miami store and paid for everyone's bundle. Credits to his generosity, not only did shoppers walk-out happily, it helped benefit his God's Plan music video, too.
10.Britney Spears
The Toxic singer Britney Spears can afford to buy her groceries from gold-labeled stores but saves a lot by buying from Walmart all the time. Quite the wise, she is for not going for the overpriced ones.
11.Jake Gyllenhaal
Jake Gyllenhaal is quite natural in getting all his stuff from the grocery store. For his credit role as the Nightcrawler, he seems to be one who got to have his favorite buys in one place.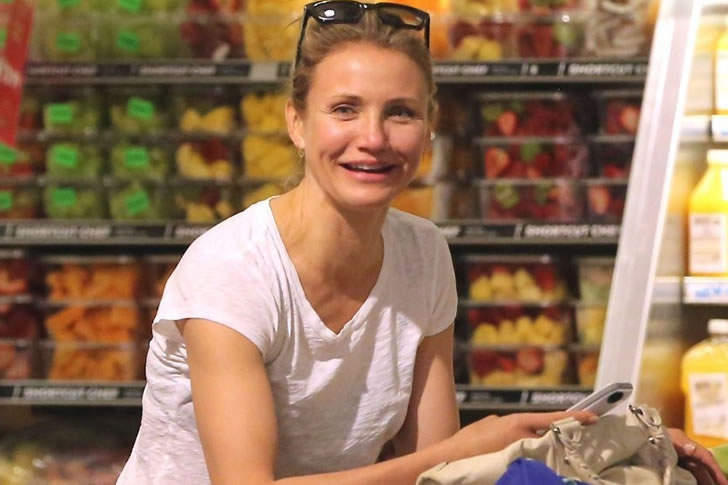 12.Cameron Diaz
After announcing her retirement from acting in 2018, Cameron Diaz enjoys her quiet life and seems content with her normal life. She is easily spotted hanging out in the supermarket, and she still looks amazing.
13.Ben Affleck and Jennifer Garner
When these two were still together, they would always be spotted shopping in local stores and supporting the smaller distributors in the farmer's market. They still probably do that, but with different partners now.
14.Angelina Jolie
Another interesting and entertaining find in the grocery is Angelina Jolie, who seems to be acing motherhood with her grocery finds. Only healthy ones with no junk food. Does this mean that even all the nannies go vegan too?
15.Michelle Obama
Being the First Lady has its perks, like having staff to accommodate your every need, and you might think that eight years of that kind of life for Michelle Obama may have changed her. But no, she still enjoys Target and all the goodies she finds in the store.