Celebrities Who Have Built Huge Business Empires
People assume that the work of an actor or actress is, to a huge degree, a full-time job that requires the full attention of celebrities. After all, celebrities often need to attend tapings, acting rehearsals, film promotions and engagements, concerts, and maybe even red carpet events. For some, however, none of these are enough to keep them busy. Indeed, some have even decided to engage in side hustle to make more money. Some of these side hustles have even turned into business empires. People also always assume that businesses put up by celebrities take off easily because celebrities are famous, and are able to leverage their fame. This is not necessarily the case, however, because while many of them become successful, many also fail, and some have needed to either start all over again or worse, quit. From clothing lines to restaurants, and even hair care products, celebrities certainly don't stop becoming creative when it comes to creating profitable side gigs.
Which celebrity business have made it big? Scroll down to see a list of celebrities who can serve as an inspiration to other budding business people.
Robert De Niro's LIne of Luxury Restaurants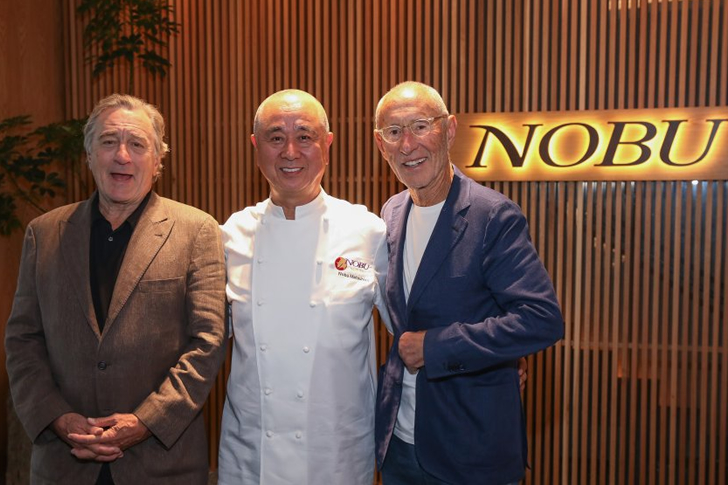 Robert De Niro is a multimillionaire who is worth about $500 million. He is the co-owner of a chain of luxury boutique hotels and restaurants, including the celebrity favorite, Nobu. Robert acquired his millions from the many Oscar-winning roles he played over the years. He co-founded Nobu in 1994 after he was inspired by Nobuyuki Matsuhisa, who owned a restaurant in Los Angeles then.
He was impressed by the chef's cooking and told him that if he ever wanted to open a restaurant in New York, to contact him. They went on to co-own more than eight luxury hotels and more than three dozen Nobu restaurants. Robert de Niro's financial advisor must be delighted with this development, seeing how the actor has built a business empire that is expected to earn $1 billion by 2023.