Famous LGBTQ Celebrity Couples That Will Convince You True Love Exists
Love is in the air, and when you're a celebrity, you can find it anywhere and from anyone. There are many famous, even iconic, celebrities in a relationship with people of the same gender. Some of these famous couples are Elton John and David Furnish, Neil Patrick Harris and David Burtka, and, well, the list goes on.  Regardless of their gender, one thing that we can say about these famous LGBT couples is that they truly love and care for each other. We believe we can now eliminate the stigma as these individuals have proven to be exceptional at what they do! Not to mention, they look incredibly charming and adorable together with their partners!
Due to the recent SCOTUS gay marriage ruling, there's no better way to celebrate love than with a list of Hollywood's most iconic and adorable Same-sex relationships. One can certainly be happy for these couples. Now, they get to finalize and celebrate their love for each other by tying the knot together. These are the celebrity LGBT couples that totally captured our hearts!
Tom Ford and Richard Buckley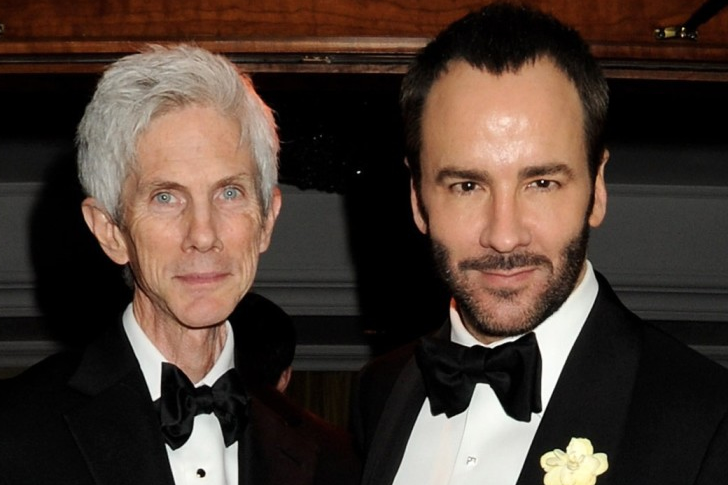 It was New Year's Eve in 1986 when Tom Ford and Richard Buckley attended a common friend's fashion show and met for the first time. They saw each other on the elevator and at that moment they knew that there was something special going on between them. Tom admitted that it was a case of love at first sight, which was later confessed by Richard. He just couldn't take his eyes off of him, it's as if he was looking into his future.
When they celebrated their three decades of being together, people started asking what the secret to their long-lasting relationship is, especially since they now also share a four-year-old child, Alexander John Buckley Ford. According to Tom, the most important thing for a relationship to work, aside from love, is the degree of respect both sides give to each other. Even during the trying, they managed to stick together because they believe in each other's great heart and soul.
Lance Bass and Michael Turchin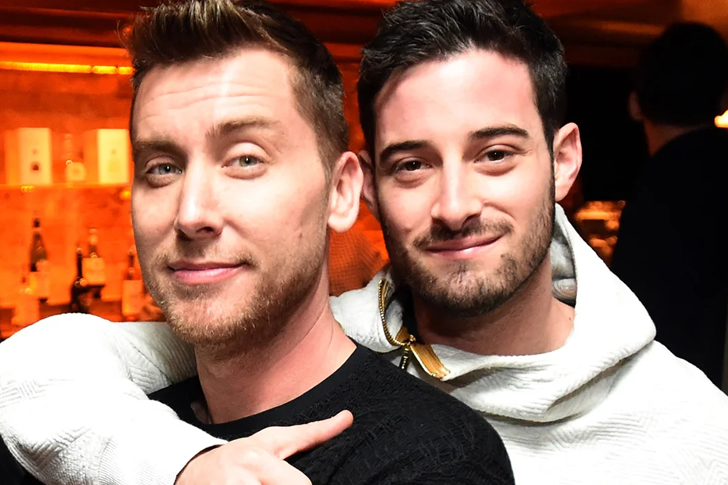 Their love story would never have been written had Lance not make the first move. Starting out as friends, Lance Bass and Michael Turchin met at a friend's birthday celebration in Palm Springs, California. Although Michael felt that they could become more than just friends, he was intimidated by the fact that Lance was a well-known celebrity. The feeling was mutual with Lance — he was instantly attracted but chose to keep these feelings private.
Shortly, as time passed, they became really close friends, but Lance couldn't resist anymore and went for a kiss. The two went from friends to lovers with a great foundation. But due to Lance's schedule, he had to move back to New York City and have a long-distance relationship. Aside from Michael's sense of humor, Lance loves how he can handle his busy lifestyle. And the same goes for Lance, who became a huge part of Michael's career success and investments.
Sir Elton John and David Furnish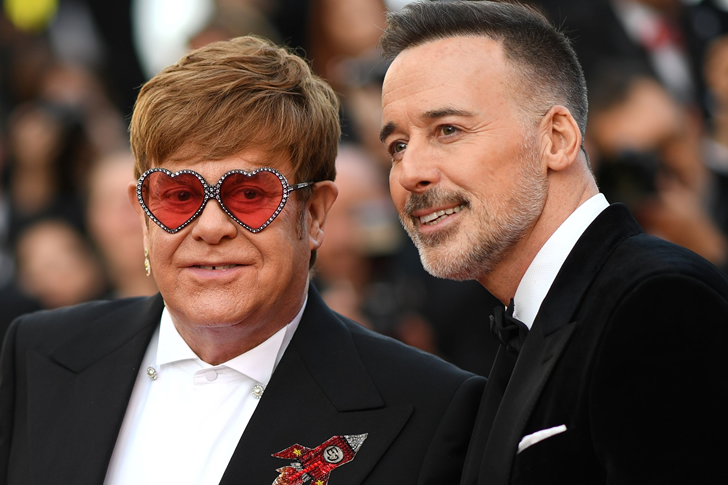 Elton hosted a dinner party at his house in Windsor and David was one of the people who came. He was well-dressed and a bit shy but captured Elton's attention. The two went for another dinner the night after and officially became a couple. In their 12th year, Elton asked David to marry him, which led to their 27-year relationship. When they were asked about marriage, Elton shared how their love had grown better and stronger.
A great addition to their happiness is their two adorable children, Zachary Jackson Levon and Elijah Joseph Daniel. The couple makes sure to spend a lot of quality time with them, teaching them the reality of life. As a matter of fact, they admit that they urge their kids to earn money through hard work in order to have a high credit score in the future. At the end of the day, they are more than happy to be in each other's arms, drinking coffee, watching television, and playing with their kids just like normal couples do.
Tom Daley and Dustin Lance Black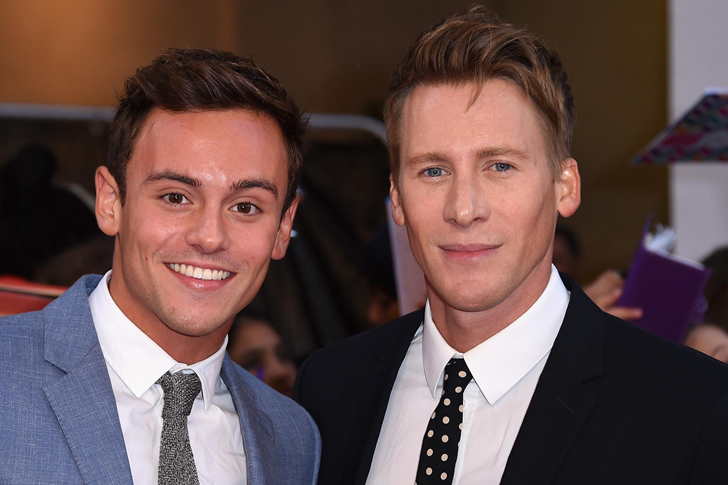 At an after-party in 2013, Tom Daley came to the place a little late and saw Dustin Lance Black. He admitted that he didn't have a clue who Dustin was but couldn't stop looking at the Academy Award winner director, producer, and screenwriter. Of course, Dustin was aware that something was up, but was in denial, thinking it was too good to be true. Everyone was planning to celebrate Tom's victory at the Nickelodeon Kids' Choice Awards, but Dustin refused to come. However, Tom, to his credit, made the first move, asked for Dustin's phone number, and typed it in.
One thing led to another and the two eventually got engaged, announcing it at an Instagram post on October 2, 2015. Two years after, Tom and Dustin tied the knot at Bovey Castle in Devon. Tom shared the most special weekend of their lives with over 100 guests, from Texarkana to Plymouth. The couple now has a child through surrogacy, Robbie Ray.
Ellen DeGeneres and Portia de Rossi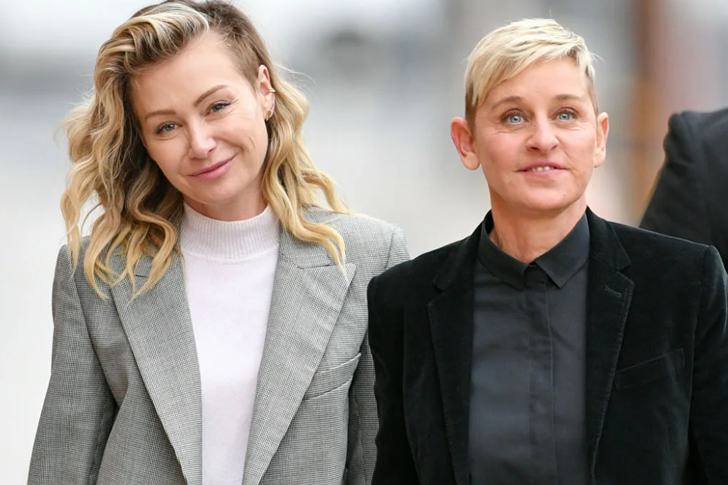 One of the hardest things about being a part of the LGBT community, especially if you're a celebrity, is coming out in public. Portia de Rossi already built a career in the TV and film industry before admitting she's gay. In an interview, Portia shared how she struggled with her sexuality. She was hesitant to come out at first because she didn't want to limit her roles as an actress. She thought this would end her career and lead her into bankruptcy.
However, her perspective on life changed when she met Ellen DeGeneres. It started with a simple hello. It would eventually take a couple of months for Portia to confess her feelings to Ellen. In her memoir, Unbearable Lightness: A Story of Loss and Gain, she wrote about how Ellen taught her acceptance, courage, and wisdom. Now, the two are happily married and enjoying their lives together. Even without kids, they feel content with each other's company.
Samira Wiley and Lauren Morelli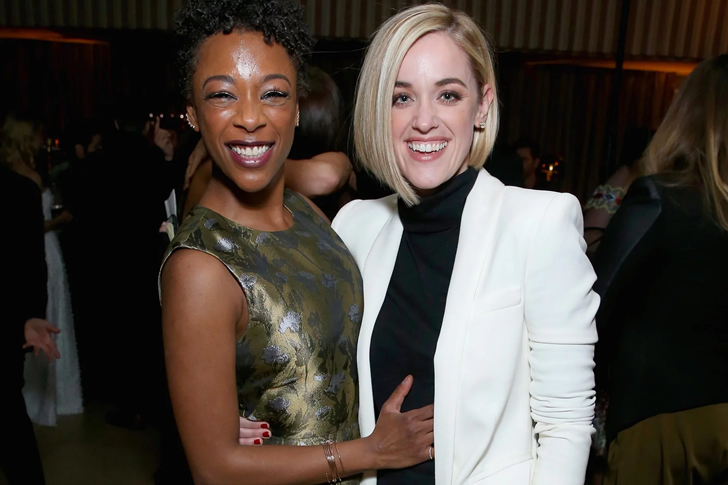 Netflix's drama series, Orange Is The New Black, became the way for the actress, Samira Wiley, and dialogist, Lauren Morelli, to meet. But before they came face to face on the New York soundstage, Samira already fell for Lauren's mind through her script. On the other hand, Lauren developed a crush on Samira after watching her audition tape. Eventually, the two developed a friendship that somehow led to a serious relationship.
Lauren decided to leave her husband and let her lawyer take care of it. She began dating Samira, moved in with her, and started fresh. They went on several trips to get to know each other more but it was in Palm Springs that Lauren would pop the question. Samira said yes and five months later, the couple became officially married. The brides both wore a wedding dress designed by Christian Siriano for the intimate ceremony.
Ricky Martin and Jwan Yosef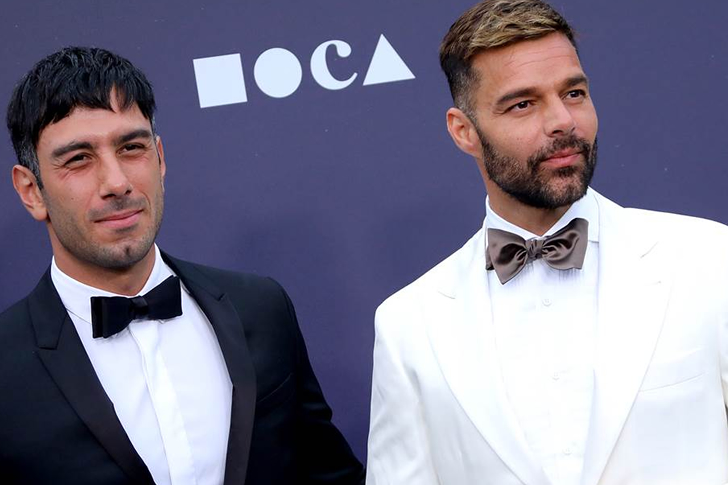 It was already shocking for everyone when Ricky Martin came out as gay, but he once again made headlines when he confirmed his marriage to Jwan Yosef. The two dated for a couple of months until Ricky asked Jwan to tie the knot with him. According to the singer, he was pretty sure that Jwan was the one. Although the relationship took quite some time to develop, he believed that it was love at first sight.
Prior to their serious relationship, they shared that they often talk casually over the phone about life experiences — it was nothing romantic. Six months passed and their friendship grew into something special. Now, Ricky and Jwan are co-parenting twins Valentino and Matteo in their humble home that has a home security system for protection. They have also been active on social media posting about how happy they are. Their intention, of course, is to inspire other gay couples to live openly.
RuPaul and Georges LeBar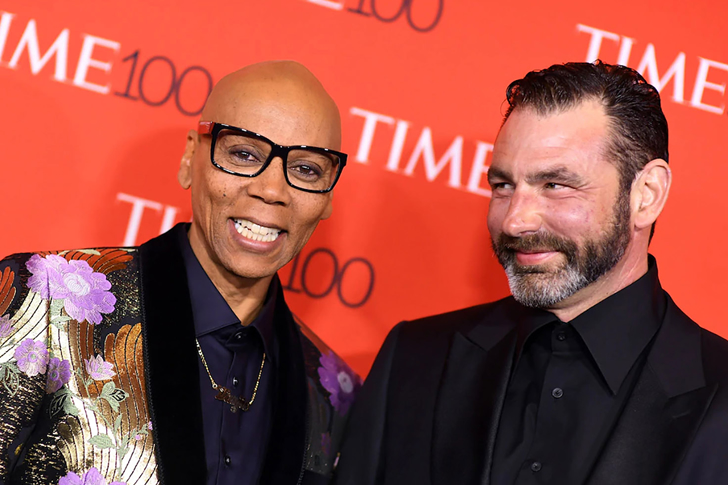 Many know RuPaul for his famous and Emmy Award-winning competition show, RuPaul's Drag Race. He was always open about himself but chose to keep his love life private. The drag queen has been in a relationship with George LeBar for more than 20 years and counting. RuPaul revealed in an interview that they met at a dance club in New York City. LeBar is a rancher from Wyoming and 13 years younger than him. But that didn't stop the couple from falling in love and eventually getting married (in 2017).
Although at first, RuPaul said he was not into the whole wedding ceremony thing because he didn't felt the need to conform to anything. However, after realizing what's currently happening in the world, the two decided to make it legal. It was, in some sense, done for investment planning purposes. Now, RuPaul and LeBar are living happily and blissfully.
Cheyenne Jackson and Jason Landau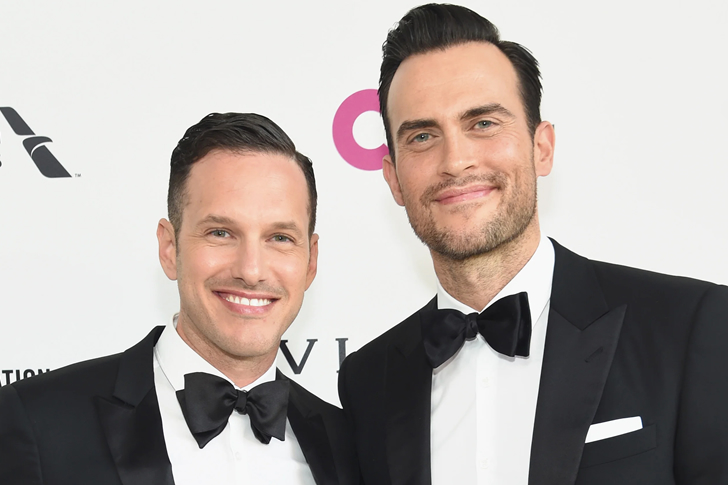 Meeting in a rehab for alcohol addiction was not the ideal moment for Cheyenne Jackson and Jason Landau. But despite the unlikely situation, the couple made it against all odds and got sober together. Soon enough, they announced their engagement, followed by an inclusive wedding ceremony in Encino, Calif. It was attended by family and close friends, including Jane Lynch, Jesse Tyler Ferguson, and Alicia Silverstone.
It was a new beginning for the two, since Cheyenne came from a failed marriage, although he shared that they had spent wonderful years together. He said that his former love, Lapka, was a great man and that he felt sad that their relationship ended. Fortunately, he had a good attorney who took care of everything. However, Cheyenne and Jason are more than grateful for having found eachother, and they welcomed their twins, Willow and Ethan, in 2016. They were overwhelmed with the blessings and couldn't wait to fulfill their duties as parents to their adorable children.
Gary Janetti and Brad Goreski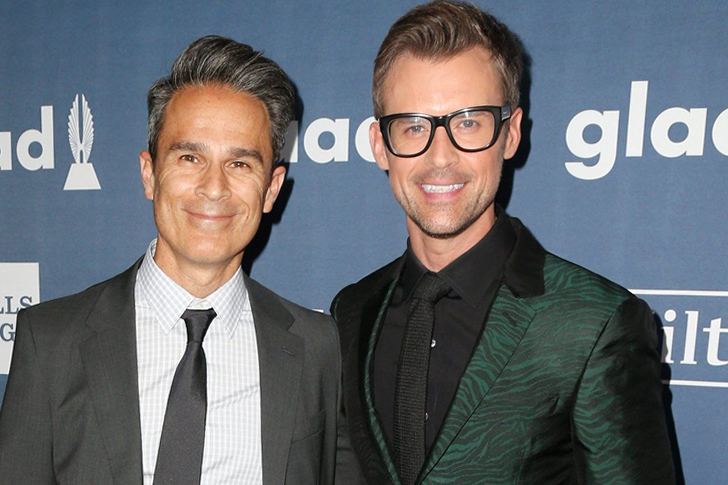 Celebrity stylist and fashion host, Brad Goreski, has been dating Gary Janetti for years. Brad has worked with numerous celebrities, including Lea Michele, Kaley Cuoco, and Jenna Dewan, which made his credit card processing much easier. He also appeared on the Bravo reality TV series It's A Brad, Brad World, which strengthen his relationship with his boyfriend, Gary. According to Brad, Gary is a funny guy who is easy to get along with. There are lots of things about Gary that really drives him crazy.
The two met in Athens, Greece, and have been inseparable ever since. In 2014, Brad and Gary formally got engaged. They decided to have a sun-soaked wedding, celebrating with family and friends in the Caribbean. Brad and Gary exchanged their vows wearing Isaia suits aboard the luxury cruise ship, Seabourn Sojourn. For sure, both are full of excitement and happiness, and they're ready to face this new chapter in their lives.
Kendrell Bowman and Anthony Wayne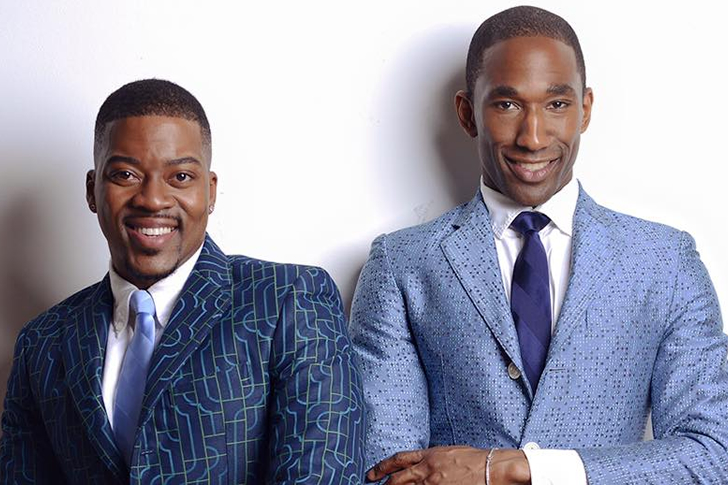 There are lots of inspirational couples out there, especially in Hollywood. They are couples who have stories that grow from nothing out of the ordinary into something special, that's what Kendrell Bowman and Anthony Wayne's relationship blossoms into. One of them came from South Carolina while the other one is a Kentucky native. So how did they stumble upon each other? They met in New York City and found they have good chemistry between them from the get-go.
Since the two had a lot of experience in acting and directing stage performances, their relationship not only became personal but professional as well. They worked in a couple of Off-Broadway productions. The two worked as a team and the harmony between them was second to none. With their smart money management, the couple is set for greatness, and people should look out for what they will be offering in the coming years.
Amber Heard and Tasya van Ree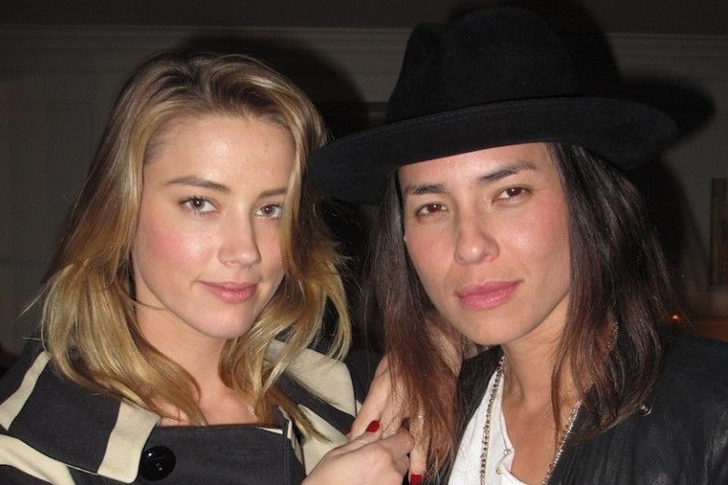 A photographer and an actress would make a great team in Hollywood. After all, the chemistry between them would be a lot smoother. That's exactly the thing that happened between the artist and photographer Tasya van Ree, and the top-notch actress Amber Heard. The two seemed to have a perfect relationship on the surface but it looked like there were more to their story.
Reports suggest there have been altercations between the two and these events became Hollywood's top stories during the time. The two overcame various roadblocks but eventually went their separate ways in 2012. Good thing, the rift between the two didn't result in any actions that would need the intervention of their respective lawyers. Fast forward a couple of years, Heard got into a relationship with the tech entrepreneur, Elon Musk, while van Ree got into a relationship with the model Caroline Vreeland.
Sara Gilbert and Linda Perry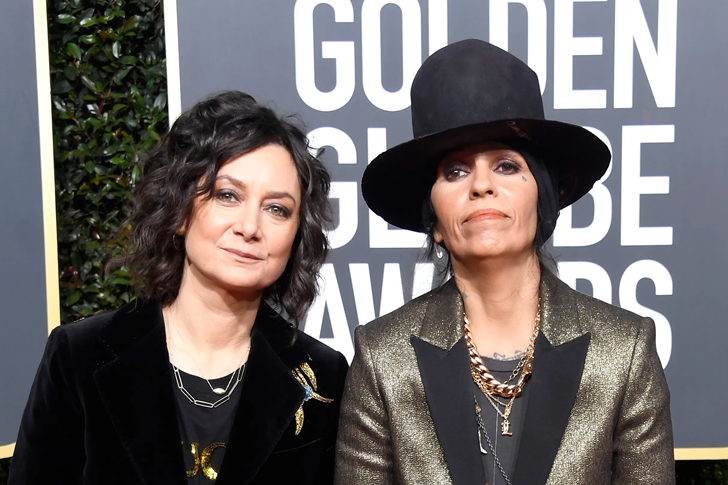 Sara Gilbert is a renowned personality in Hollywood both on and off-screen. She's a top-notch actress who occasionally works as a director and producer. On the other hand, Linda Perry is a bonafide superstar in her own league. She's a well-respected singer and record producer that provided numerous hits in the past couple of years. In fact, she's been inducted into the Songwriters Hall of Fame class of 2015. With the two of them working side-by-side, it seems like nothing can stop them.
They began their in-depth relationship in 2011 and announced to their supporters their intention of tying the knot in early 2013. They finally exchanged vows a year later and everything seemed to be going in the right direction for the two. Along with their team of lawyers, the two filed for a legal separation. Even though their relationship ended on a bitter note, the two settled their differences.
Miles Brock and Milan Christopher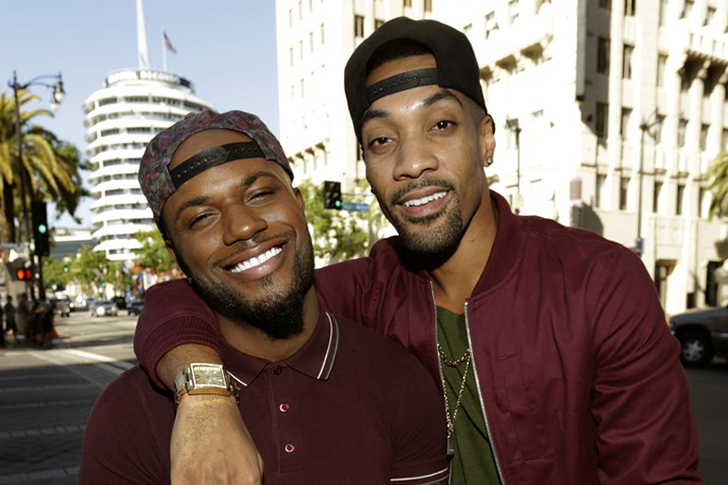 The music landscape is filled with all kinds of people who express their personalities in a not-so-ordinary manner. With that in mind, just take a look at rapper and actor, Miles Brock and Milan Christopher. The two went on a relationship with each other, and they set a serious milestone in the rap scene as the first openly homosexual couples in an industry full of macho figures. As a nod to this, they released a couple of hit singles, including When I Go, which is a direct protest against bullying, especially against various LGBTQ youths.
Even though the two are now going their separate ways, they remain relevant figures in various LGBTQ communities. Not to mention, the inspiration that they brought to the table. However, the investment they made in improving the lives of members of the LGBTQ community clearly bore fruit. A top-notch act that paved the way for future couples that are still afraid to open up about their relationship to the public.
Chely Wright and Lauren Blitzer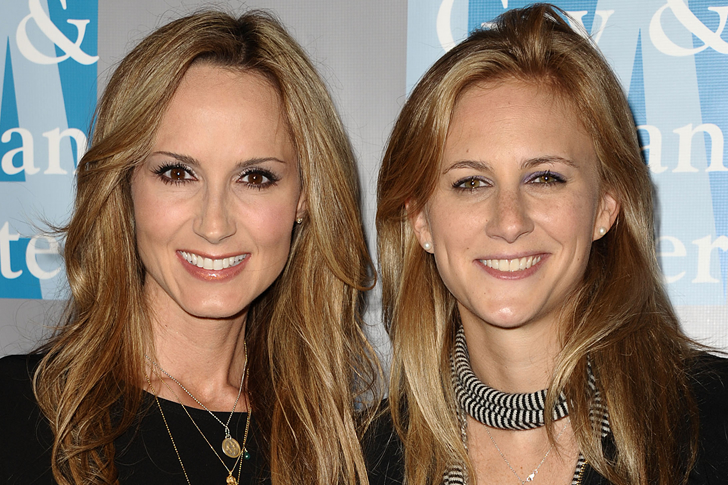 LGBTQ community won't have the degree of acceptance that they do right now were it not for the support of a number of individuals who've advocated for them in public. One of the prime figures of the movement is Lauren Blitzer. For those who don't know, she's the other half of the famous country music star, Chely Wright. With that said, the couple announced their engagement during the first part of 2011. They exchanged vows a couple of months later. Good thing, the state of Connecticut allows civil union between people of the same gender.
As the cherry on the top, the couple announced that Chely was expecting not one, but two babies. Yes, we are talking about twins here, and who wouldn't be delighted with that news? Of course, their future is already secure since both of their parents will be dedicated to them without end.
Kate McKinnon And Jackie Abbott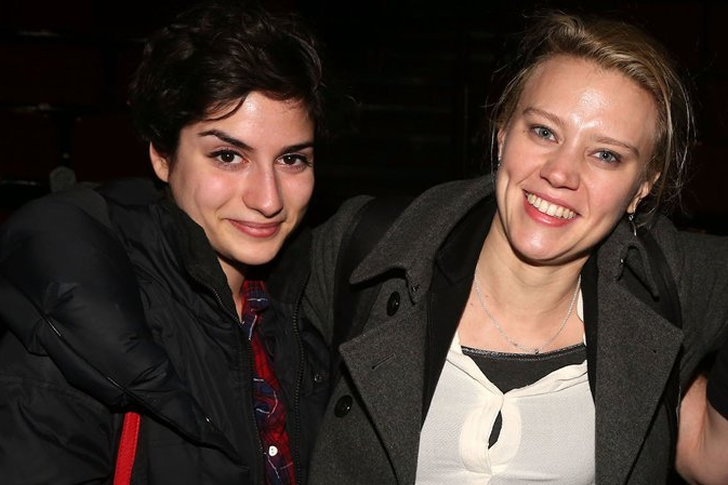 In recent years, Kate McKinnon has begun making quite a name for herself in the comedy scene. Besides developing a knack for accents since her grade school days, Kate's other investment is in her musical talents – she learned how to play the guitar, piano, and the cello during her teenage years. Today, she is well known for her performance in Saturday Night Live, Office Christmas Party, The Spy Who Dumped Me, and The Big Gay Sketch Show.
Despite her celebrity status, Kate prefers to keep her personal life away from the spotlight as much as possible. In fact, she doesn't even have any social media accounts. One thing fans of the actress know is that she is happily in love and in a relationship with fellow actress and photographer Jackie Abbott. So far, she only has a few short films in her resume since she just started her acting career in 2016.
Melissa Etheridge And Linda Wallem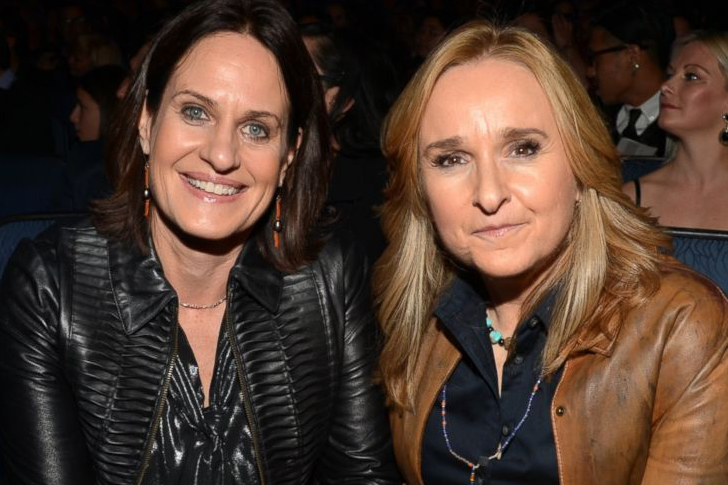 Her first album received a Grammy nomination for its hit single Bring Me Some Water. By the third album, Never Enough, the nomination became a win, thanks to its single Ain't It Heavy. Melissa Etheridge is often known in the music industry for her raspy vocals and ability to blend expressive lyrics with pop-based folk-rock melodies. Although she doesn't have any acting credits at the moment, the singer won something else from the movie and TV industry.
Besides winning an Academy Award for Best Original Song for her record I Need to Wake Up, which was used in the 2006 film An Inconvenient Truth, Melissa also met Linda Wallem. The two first met when Linda was looking for actors for her at-the-time upcoming show That '80s Show. The TV show producer then invited Melissa to try acting on the program. Despite not landing the part, the two immediately became best friends, and today, live happily as a married couple.
Nico Tortorella And Bethany C. Meyers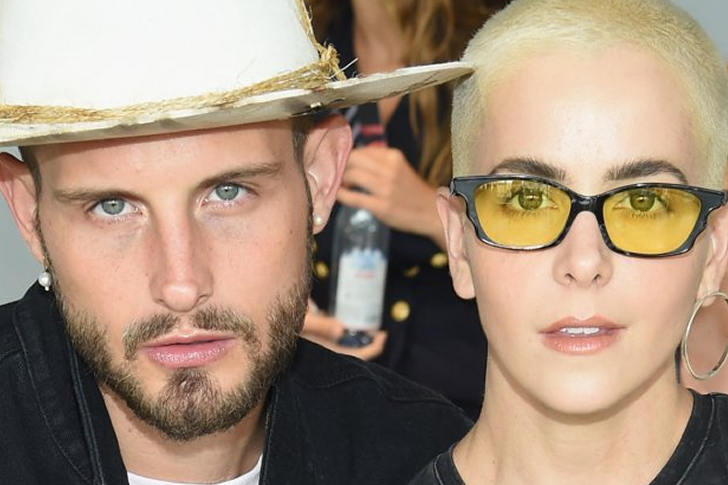 They started their career as models before landing a spot in the business. Today, Nico Tortorella is often known for his role in projects like Scream 4, The Following, The Walking Dead: Dead Beyond, and the ongoing series Younger. By 2016, Tortorella admitted to being bisexual and said that he prefers to be addressed with the pronouns they, them, and their. With that said, they have since been in a relationship that could arguably be considered a new degree of unconventional.
Tortorella's wife, Bethany Meyers, is a fitness instructor and lifestyle entrepreneur that has since come out as gay. The couple got married in 2018 in a civil ceremony, and soon after, at a church. Despite the unusual state of their relationship, the two still managed to stick together through the tough times and live happily. Although they are yet to have kids, both Tortorella and Meyers consider the idea of raising a family a big possibility for them.
Luke Evans And Victor Turpin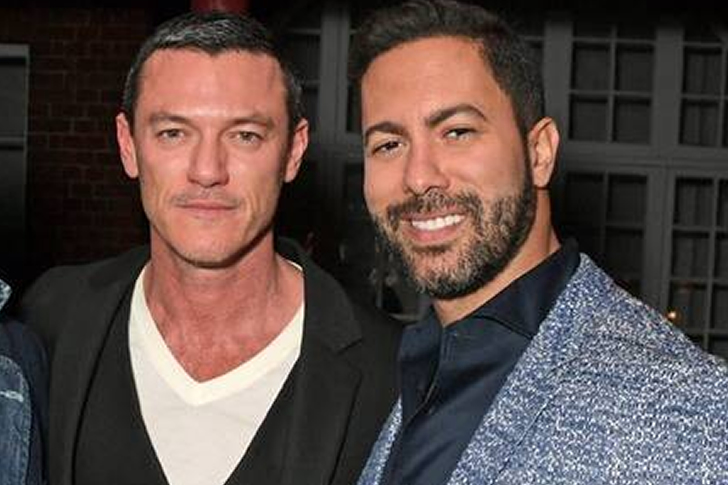 Like many actors in the entertainment industry, Luke Evans began his career on stage, performing for productions like Miss Saigon, Piaf, and Rent. Soon after, he found fame for his breakthrough role in the 2010 remake of Clash of the Titans. Since then, he has taken credit for acting in other high-profile projects like the Fast & Furious movies, The Hobbit trilogy, Dracula Untold, The Alienist, and Disney's live-action adaptation of Beauty and the Beast.
Although he has openly admitted to being gay back in an interview he had during his early 20s, Luke Evans has since chosen to keep his personal life away from the public's radar. Even so, the actor was last reportedly known to be in a relationship with fellow actor and singer-songwriter Victor Turpin, who's well-known for starring in titles like Murder Mystery, Ma, Greenlight, See Dad Run, and Shades of Blue.
Ryan Murphy And David Miller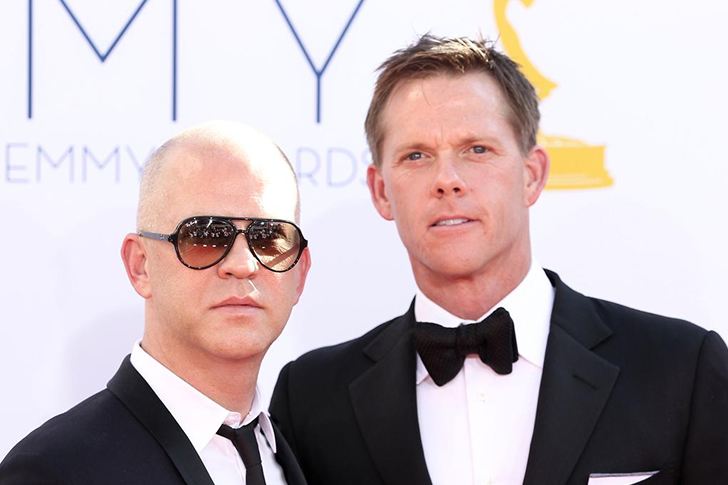 In the entertainment business, Ryan Murphy is often considered the most powerful man in the industry, thanks to his knack for seamlessly incorporating modern subjects into his stories. He is a TV producer, writer, and all-around filmmaker, well-known for his contribution and investments in projects like Glee, American Horror Story, 9-1-1, The Politician, and Ratched. So far, Murphy has had the honor of winning six Primetime Emmys out of 32 nominations, a Tony Award, and a Grammy nomination.
Murphy's husband, David Miller, is a photographer. Just like Murphy, Miller also has quite a knack for making things visually pleasing. In fact, most of the couple's homes are often designed by the photographer, making their humble abodes also beautiful works of art. Unlike Murphy, however, Miller prefers to keep away from the spotlight, saying that he is more than happy to see his partner bask in the fame.
Alan Cumming And Grant Shaffer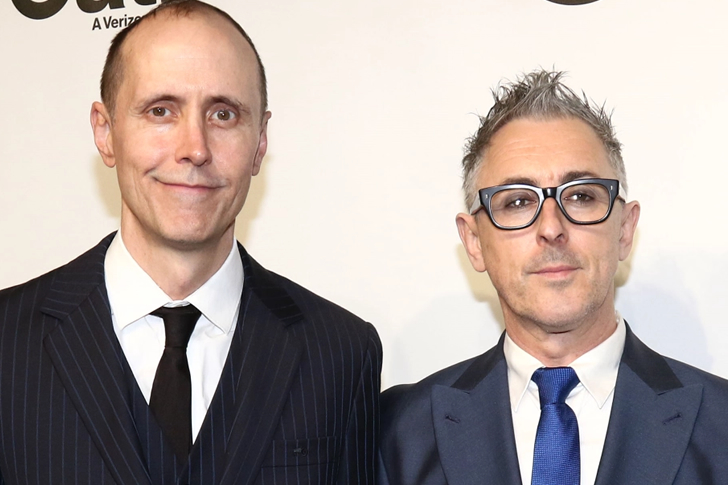 Most of the time, actors prefer to stick with performing a particular character, like the all-around hero, the genius, or comic relief. Well, for Alan Cumming, he's done just about everything. Besides finding fame as a stage actor, Alan is also well-known for the various roles he's had in his film career, with a few notable mentions being GoldenEye's Boris Grishenko, Spy Kids' Fegan Floop, X2's Nightcrawler, and Son of the Mask's Loki.
Outside his career, Alan also achieved another milestone in his life when he and Grant Shaffer got married – not just once, but twice! After the two tied the knot in London in 2007, they decided to tie it even tighter five years later – this time, in New York. Grant Shaffer, just like Alan, works in the entertainment industry, but mostly behind the camera. Through the years, he has taken credit for providing storyboards to projects like Zoolander, Closer, and Wall Street: Money Never Sleeps.
Lily Tomlin And Jane Wagner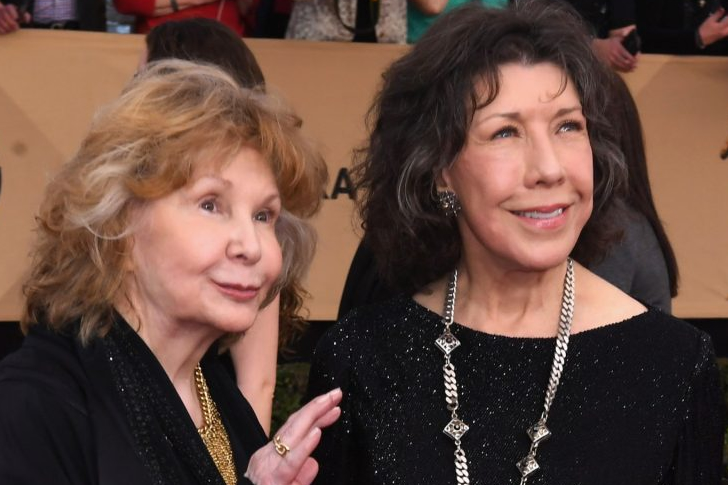 While studying to get her college degree, Lily Tomlin realized her passion for performing and acting. Her earlier work in the business often consisted of stand-up comedy gigs and stage performances. Soon after, Lily gained widespread recognition for her role in Rowan & Martin's Laugh-In. Thanks to her appearance on the show, she later got to work in other noteworthy projects like Nashville, All of Me, 9 to 5, I Heart Huckabees, and, most recently, Grace and Frankie.
Along the way, the actress-comedian found her better half, Jane Wagner. Throughout their careers, the couple has collaborated on more than a few projects, with Jane as the writer and Lily as the performer. One such title that arguably contains Jane's most iconic performance to date is the Broadway production, The Search for Signs of Intelligent Life in the Universe, which also earned her a Tony Award for Best Lead Actress in a Play.
Zachary Quinto And Miles McMillan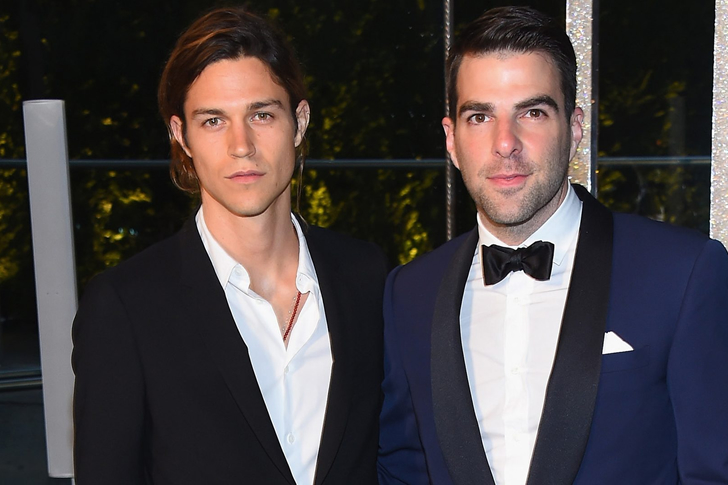 It's safe to say that many sci-fi fans probably recognize actor Zachary Quinto for his role in the newer Star Trek movies as Spock. Other notable works he's had an acting credit for include American Horror Story: Asylum, NOS4A2, Heroes, Snowden, and Hotel Artemis. In 2011, in light of the events at the time, the actor came out as gay, stating that keeping one's orientation from the public can never help society progress into being a more accepting community.
In 2013, Quinto began a relationship with Miles McMillan, who's a model and a talented painter. The two were often spotted attending red-carpet events together. Outside the spotlight, they also lived in the same apartment, where McMillan created a few of his notable art pieces. Unfortunately, by 2019, the two ended their relationship. Happily, they are reportedly still on good terms.
Jodie Foster And Alexandra Hedison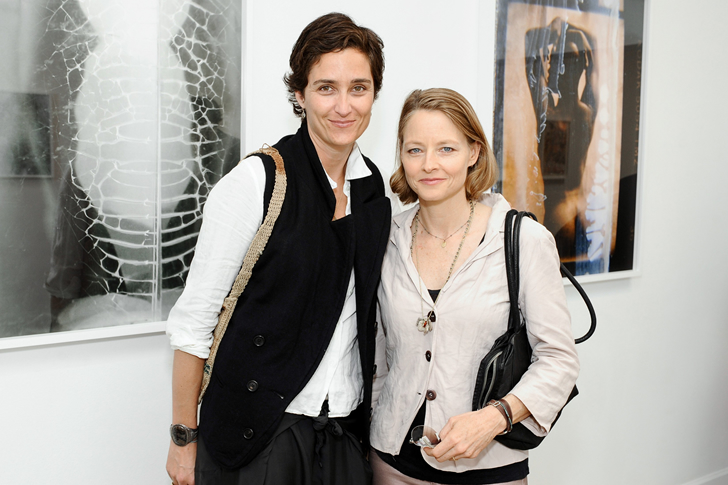 After starting as a child model at the age of three, Jodie Foster landed an acting gig for titles like Mayberry RFD and Napoleon and Samantha. After finishing her studies at Yale with a Doctor of Fine Arts degree in 1997, Foster continued with her acting career and later received widespread recognition for her role in The Accused and in The Silence of the Lambs.
After a year of dating, Foster married fellow actress and photographer Alexandra Hedison. Over the years, Hedison was able to receive the honor of presenting her work in a bunch of high-profile exhibits, including 2016's Everybody Knows This Is Nowhere, which eventually became one of the top ten exhibitions in its area that year. Outside their careers, the couple prefers to live their personal lives away from the spotlight. This sentiment is especially apparent in Foster's case, who's spent most of her earlier years as a child actress under the public's watchful eye.
George Takei And Brad Altman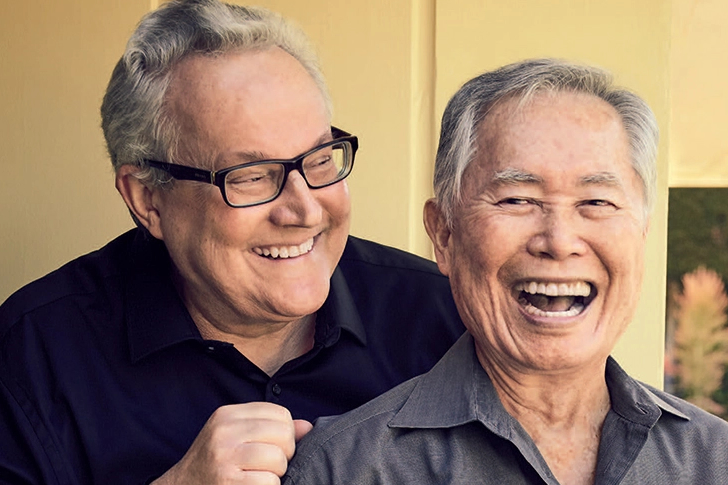 Another iconic figure in sci-fi fandom is none other than George Takei, well-known for his role as Hikaru Sulu in the original Star Trek series and movies. Other projects he worked on alongside the sci-fi space epic include Hell to Eternity, A Majority of One, Red Line, as well as voice acting work for the English-dubbed version of Japan's Rodan and Godzilla Raids Again.
Despite George and his now-husband Brad Altman's relationship coming to fruition in 1985, the two only revealed it to the public in 2005. By 2008, they decided to make it official. With that said, the two spent a significant amount of investment money on their wedding, which had fellow Star Trek stars Walter Koenig and Nichelle Nichols as best man and best woman. As of 2021, George and Brad have been inseparable for more than three decades already.
Sarah Paulson And Holland Taylor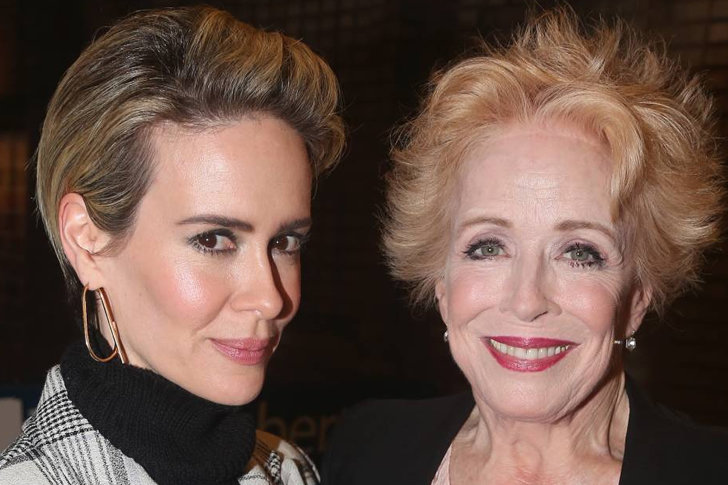 The entertainment industry is, to a huge degree, never short of big-named figures. One such celebrity that's slowly taking the industry by storm is Sarah Paulson. Her earlier years under the spotlight got her starring in films like What Women Want, Down With Love, and The Notorious Bettie Page. She eventually became more well-known for her performance in titles like 12 Years a Slave, Game Change, Bird Box, Glass, and Ocean's 8. For her performance as the prosecuting lawyer Marcia Clark in American Crime Story, Paulson won a Primetime Emmy and a Golden Globe Award, among other accolades.
Meanwhile, her partner, Holland Taylor, is just as famous in the business, having starred in hits like The Truman Show, George of the Jungle, Legally Blonde, and Two and a Half Men. Ever since the two began their relationship in 2015, Paulson and Taylor have been enjoying every second they spend together and have been very vocal about their feelings for each other.
Neil Patrick Harris And David Burtka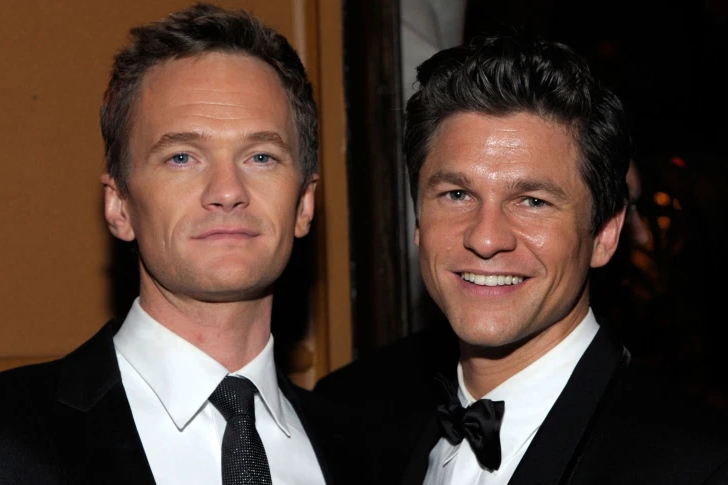 To this day, Neil Patrick Harris is arguably one of the most likable actors in the entertainment industry, thanks to his acting chops and overall natural charisma. Nowadays, Harris is often associated with one particularly legendary role — the fan-favorite Barney Stinson in the TV show How I Met Your Mother. Indeed, his identity is more linked to the role than it ever was to Doogie Howser.
At first, Harris was more than content to accept he won't find love anytime soon. Well, it's safe to say that that notion changed with a little help from a moving company. Soon after, he met David Burtka in 2003, and, from that point onward, things went swinging. By 2014, the two made their relationship official by finally tying the knot. Since then, besides finding love and security in each other's company, Harris and Burtka are also happy fathers to their two adorable kids, twins Gideon and Harper.
Tig Notaro And Stephanie Allynne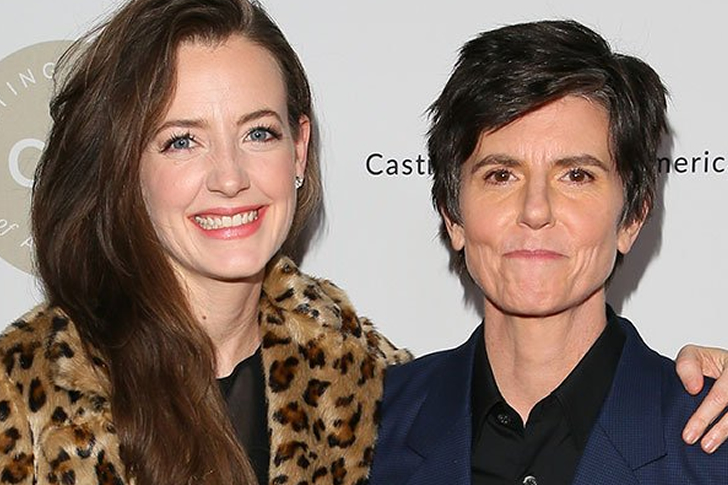 Although she is well-known today for her comedic talent, Tig Notaro started her career as a band manager – she can also, to her credit, play the guitar and the drums. Along the way, she began shifting her career onto the stage as a stand-up comedian, a move that has truly paid off for Notaro. She eventually had the chance to release more than a few comedy albums, including the highly acclaimed Live, Boyish Girl Interrupted, and Good One.
At first, Stephanie Allynne considered herself as straight, though that immediately changed when she and Notaro began seeing each other more frequently. Their relationship continued to develop to the point they decided to get married in 2015. Like Notaro, Allynne also has a career in the entertainment industry, appearing in shows like The League, The Mindy Project, and Key & Peele. In more recent news, Allynne is co-writing and producing the Netflix feature First Ladies.
Adam Lambert And Sauli Koskinen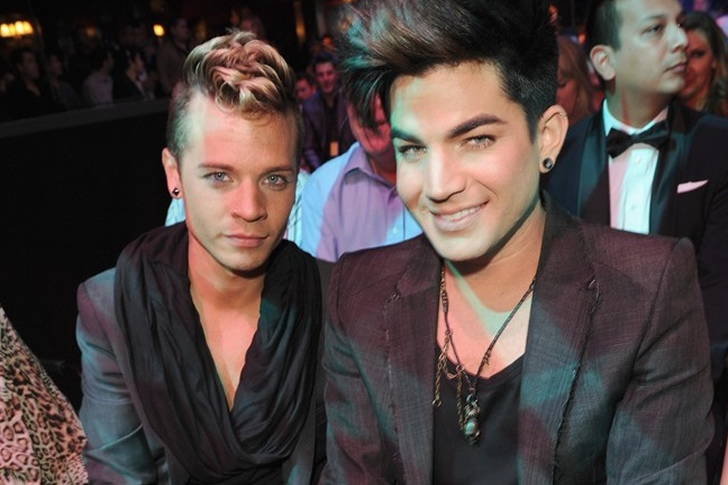 Talent shows have never failed to introduce audiences to stars with immense potential. Adam Lambert first got his shot to stardom when he competed in the world-famous American Idol program. After his time on the show, Lambert continued with his music career and released his debut album For Your Entertainment, which includes the Grammy-nominated track Whataya Want from Me.  Soon after, he released his second album, Trespassing. Upon release, it reached the number-one spot of the Billboard 200, with Lambert taking credit for being the first openly gay artist to top the album charts.
From 2011 to 2013, Adam Lambert had a relationship with Sauli Koskinen, a Finnish entertainment reporter. Like Lambert, Koskinen also began his shot to stardom when he competed in Finland's reality competition, Big Brother. Although the two, unfortunately, ended their relationship, Lambert and Koskinen claim to be good friends still.
Elliot Page And Samantha Thomas
Elliot Page first made a name for himself with his appearance in Trailer Park Boys, Pit Pony, ReGenesis, and Hard Candy. Soon after, he achieved a higher degree of popularity thanks to his role in films like Juno, X-Men: Days of Future Past, Inception, and his motion-capture performance in the game Beyond: Two Souls. In 2014, Elliot, formerly known as Ellen, came out as gay. By the end of 2020, however, he came out as transgender and has since been addressed as Elliot.
From around 2016 to 2017, Elliot had a relationship with then-girlfriend Samantha Thomas. Although she hasn't made any prominent on-screen appearances yet, Thomas manages to make a name for herself as a painter – many of her works have been showcased in magazines and exhibits. Although the two, sadly, parted ways, Elliot has since found happiness with his wife Emma Portner, whom he married last 2018.
Jesse Tyler Ferguson and Justin Mikita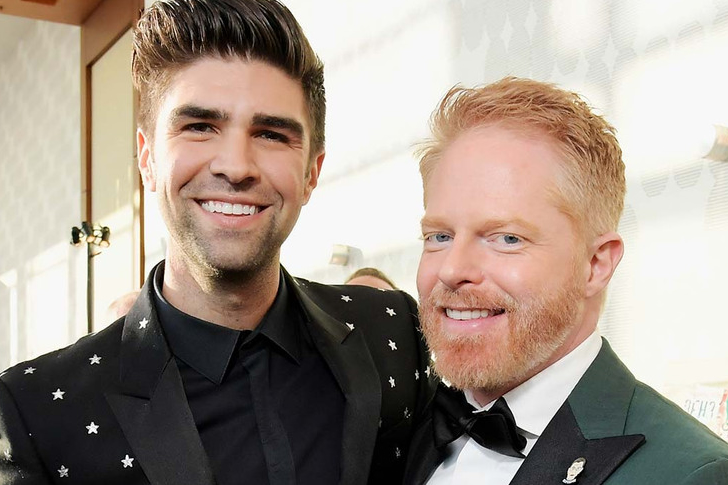 One of the most popular gay couples in Hollywood is Jesse Tyler Ferguson and Justin Mikita. The two have been married since July 2013 and are having the time of their lives with each other. Given the challenges brought about by this marriage, the two have been strong and steadfast with their love for each other and their very own identities.
Ferguson is known for his performance in the sitcom Modern Family and is also a Broadway star. Mikita, on the other hand, was also an actor before but he took up a degree in law and pursued this later on. Ferguson shared in one of his interviews that he had difficulty with coming out to his family, especially his father, who had a hard time accepting the fact that he was gay. On the other hand, Mikita was diagnosed with cancer when he was only 12 years old. He survived, though, and overcame the disease and has been living well since then.
Miley Cyrus and Kaitlynn Carter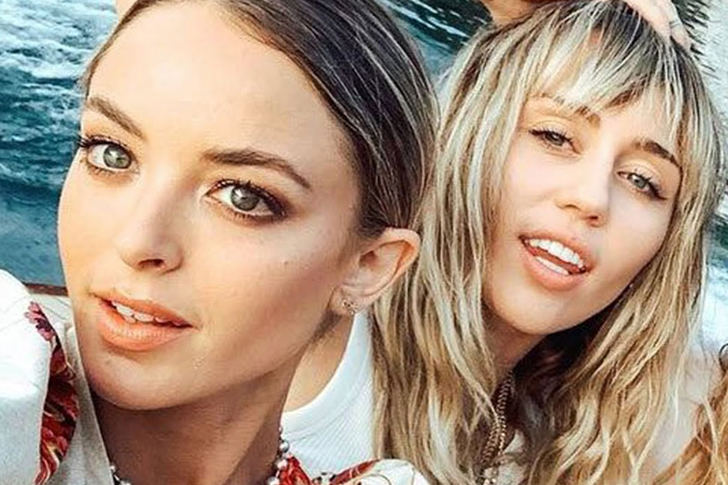 Superstar and A-list celebrity Miley Cyrus was always known to have been in love with Liam Hemsworth for a long time. Kaitlynn Carter, on the other hand, was always with Brody Jenner. After recent developments, however, the two girls have apparently left their men to be with each other. After being married for about a year with Hemsworth, Cyrus broke things off with her longtime lover. A while after this announcement, photos of her and Carter circulated all over social media.
They have also been spotted out together a lot. On top of this, the two are said to be sharing a home already. A lot might have happened in the past year, and these two girls have definitely found themselves in each other. It's not certain whether they're separated — there are reports saying they are — but whatever the case may be, they certainly deserve credit for not hiding the fact that they dated.
Megan Rapinoe and Sue Bird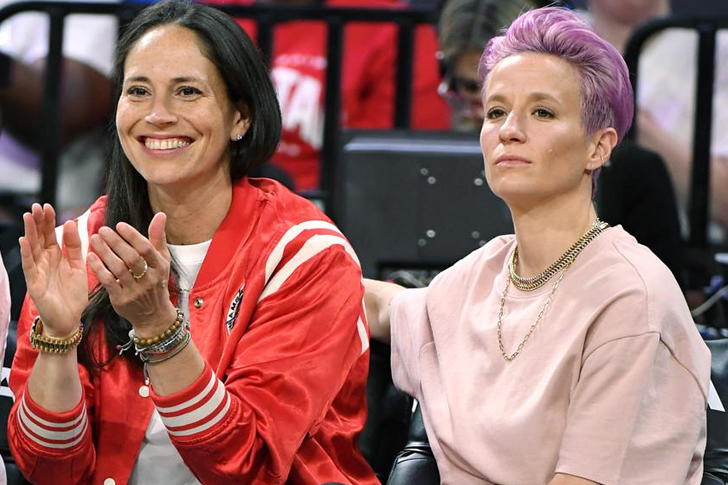 These two athletes make up the cutest female sports couple there is. Megan Rapinoe is known to be a part of FIFA Women's World Cup and her team was recently hailed as the champion. Sue Bird, meanwhile, is a known WNBA star and has been one since 2002. Both of them have impressive victories in their own fields and collectively have five Olympic gold medals between them.
Even though their reputations are awesome, they actually met like normal people. Rapinoe messaged Bird through some chat messaging app and things just escalated from there. The degree of compatibility between the two is undeniable. Bonded together, they would make the most talented, charismatic, and interesting pair. They might have gone through some challenges along the way, but they have been each other's source of strength and joy — this is why they were able to overcome all the trials.
Colton Haynes and Jeff Leatham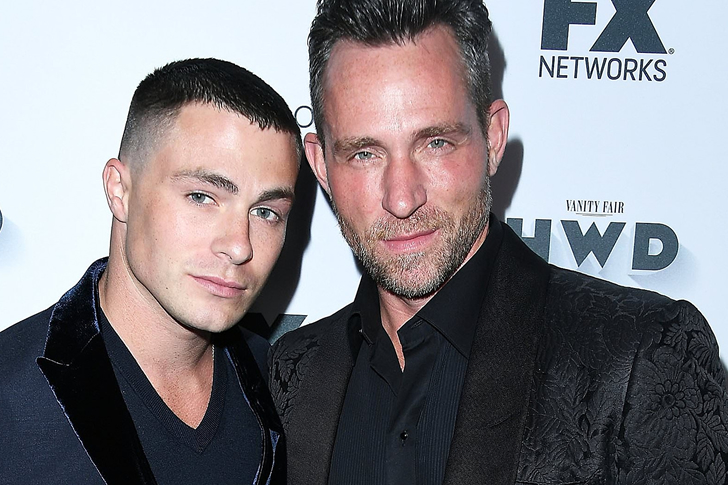 Actor Colton Haynes rose to fame when he landed a role in the hit TV series Teen Wolf and Arrow. As successful as he is in his career, he also had quite an eventful love life. In an interview with Pink News, he talked about his relationship with Jeff Leatham. Before the two dated, he admitted to having stalked him a little bit because he was so attracted to him. He had every intention to introduce himself but said he always got scared at the last minute.
In the end, he was able to talk to Leatham, a renowned designer, through a mutual friend who set them up. Their relationship bloomed and they even got married after four years of being together. They already had investment planning schemes for their future but ended up going their separate ways after only two years of marriage.
Raven-Symone Pearman and AzMarie Livingston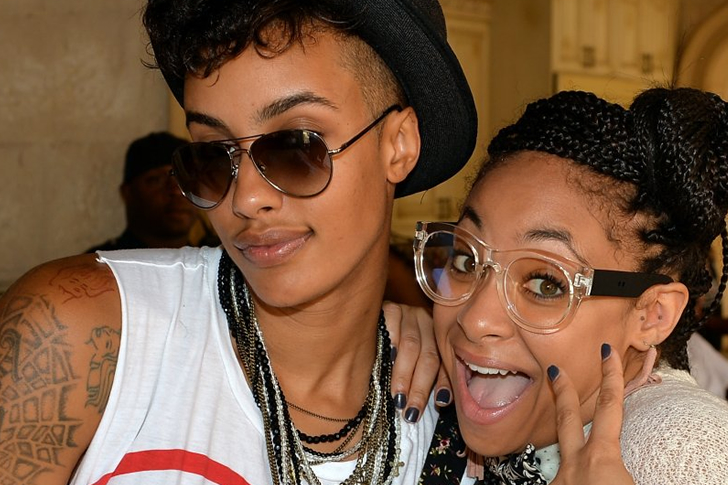 That's So Raven star Raven-Symone Pearman rose to fame when she starred in the Disney Channel show that became a hit in the 2000s. In one of her interviews with Oprah in 2014, she mentioned being attracted to both men and women. She revealed that she is now in a relationship with The Empire actress AzMarie Livingston and has been living with her since 2012.
They have been keeping their relationship private, though, so as to maintain the peace between them. Pearman did share, though, that she and Livingston binge-watch Empire a lot, and it is easily one of their favorite things to do together. They must have all these online streaming subscriptions lined up in their credit report if they love watching flicks during their free time. We would love to hear more from them and how they are doing.
Jonathan Adler and Simon Doonan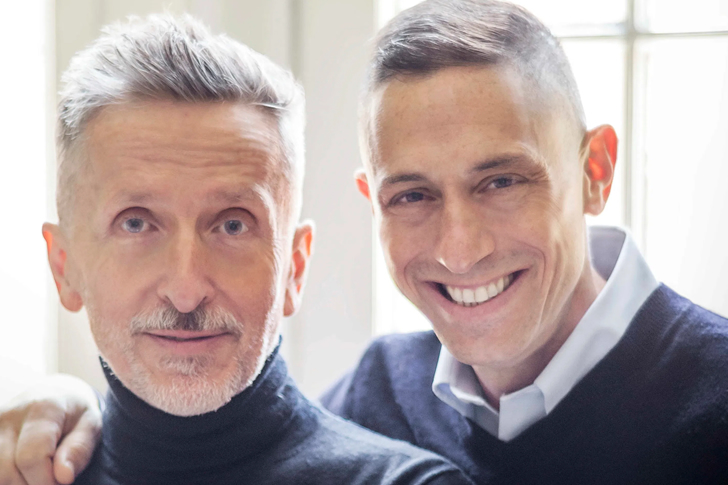 Celebrity Couple Jonathan Adler and Simon Doonan have been cooped up indoors just like the rest of us during the months of 2020 but have been nourishing their relationship with each other throughout it all. They were able to spend quality time together. They stayed at Shelter Island with their adorable pet dog during the entire season. Doonan said in an interview that he learned that Adler was such a great chef as he has begun cooking up great recipes for both of them because they've been having more time together.
The two even shared that they began listening to the Spice Girls and Survivor over the isolation period and have been dancing to their hits. Just like anyone, they had a hard time working from home as well. Though their credit report is intact, it was a challenge for them to be working long distance.
John Barrowman and Scott Gill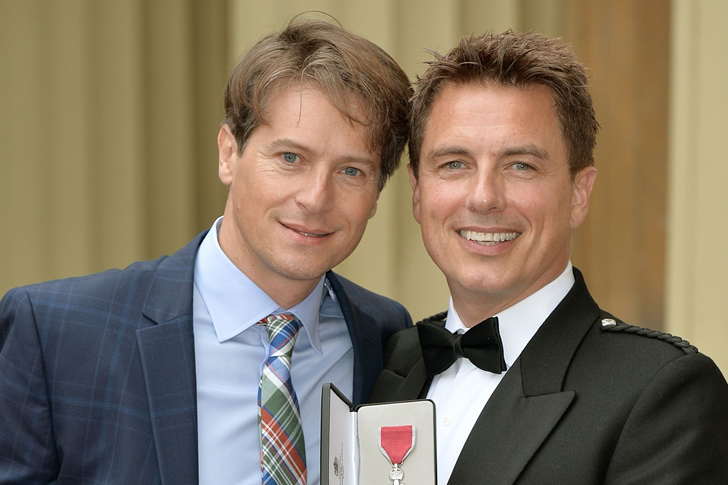 Though actor John Barrowman and architect Scott Gill have been together for three decades already, they only had their civil partnership in 2006, and their wedding in 2013. They met each other in 1991 at the Chichester Festival Theatre when Gill saw Barrowman perform in the stage play, Rope. Since then, they knew they were going to be together forever.
Their first date, as Barrowman shared in an interview, was with sensational singer Cher. She apparently wanted to have dinner with Barrowman the night he was supposed to take Gill out so when Barrowman declined her offer, she said to bring a date along. Things turned out well, of course, and now, they are both very happy. Barrowman talked about wanting to adopt and have a family with Gil in the future when their investment planning is ready for it.
Nate Berkus and Jeremiah Brent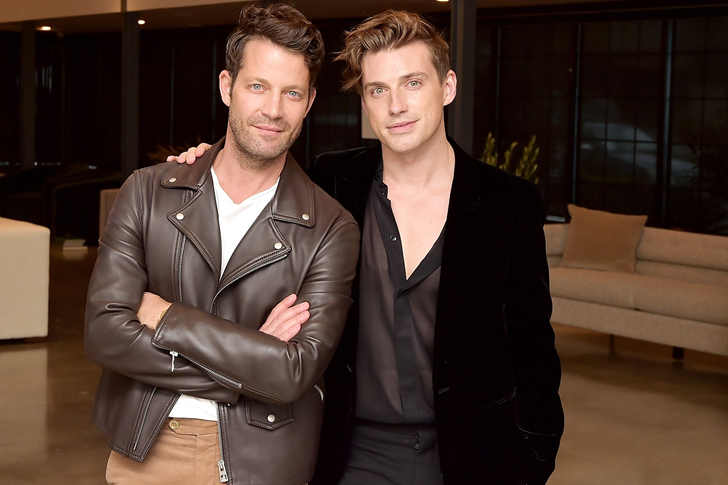 Berkus and Brent are hailed as the first couple of design as they have been sought-out by many clients and have a reputation so great that they ended up having their own TV show, Nate and Jeremiah by Design. The two started off as friends and connections at work. Berkus was putting up his own design firm while Brent was working for the Oprah Winfrey Show at the time.
They were introduced through a mutual friend, and soon after, they decided to go on their first date, which involved using credit cards to buy antiques. It wasn't long before Brent moved into Berkus's apartment. In April 2013, the pair got engaged in Peru and had a party with their close friends in Machu Picchu. They got married after one year and are now happily designing ever after. We hope they don't get bored with each other like most couples in Hollywood do.
Matt Bomer and Simon Halls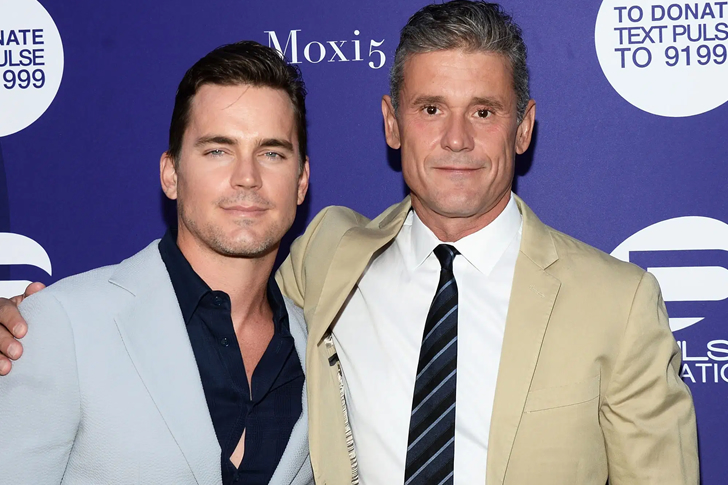 Though Matt Bomer has always been a familiar celebrity, he is also known to lead a very private life. He never acknowledged his sexuality publicly until he accepted a Desert AIDS Project humanitarian Award in 2012. He used to date girls back in the day, but when he met Simon Halls, he knew he wanted to spend his life with him. Their wedding was held in New York and it included a small group of people who were nearest and dearest to them.
The two are now parents to three kids: 12-year-old Kit, and nine-year-old twins, Walker and Henry. They were all born through surrogates. In an interview with W Magazine, he gushed about how much he loves being a parent and how he and Halls are very committed to their duties as parents. He said that they will probably have their own stage credits soon and that he didn't want the kids to be in show business just yet because he wanted a normal childhood for them.
Casey Breves and Sam Tsui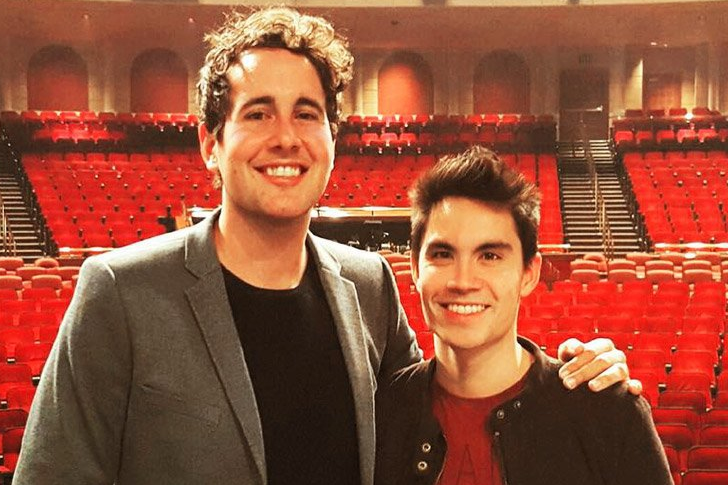 Casey Breves and Sam Tsui both rose to fame as Youtubers who made song covers and their own original songs. The two have kept their relationship a secret until Sam Tsui posted a coming out video on his YouTube channel. A day after the reveal, the couple got married and they shared their wedding on their social media platforms. They were very excited about their marriage, which was held in Carondelet House in Los Angeles.
Tsui posted a photo on his Instagram account of himself and his beau and said that there were more photos to come. He also said he was going to return to making more music right after the wedding. Breves, meanwhile, also posted a photo on their wedding day, and it was captioned "I'm getting married today!" along with a heartfelt thanks to his loved ones for the warmth and support. The two must now have the insurance that they need for their future together.
Cara Delevingne and Ashley Benson
Supermodel Cara Delevingne is known to be a big name celebrity who has chosen a very private life. She did not open up about her personal affairs often, so it surprised many when she finally talked about her relationship with actress Ashley Benson. For more than a year, the two bombshells have been happily together. Delevingne said that she credits Benson for being unique among all the other people she has ever dated before.
She admitted to having the nasty habit of pushing people away but when Benson showed up, things changed and she was able to let her guard down. Because she felt that their love was "sacred" she was sure to let Benson in. In turn, their foundation got stronger than ever. Obstacles may come their way but because they have each other to lean on to, they will be able to overcome all of these things. They are such an inspiration to a lot of girls out there.
Kristen Stewart and Stella Maxwell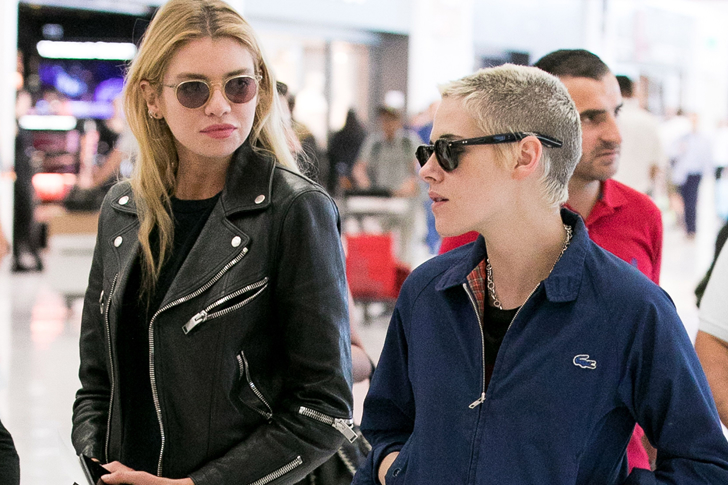 Kristen Stewart rose to fame when she landed the role of Bella in the hit Twilight Saga movies. After this, her career took a turn and continued to go upwards. Her love life, however, was another story as she was linked to a lot of celebrities. Most recently, she and Victoria's Secret model Stella Maxwell have been together on and off for years. They were first seen together in 2017 and there was talk that they moved in together after dating for only 5 months.
In 2018, they were said to have broken up but they were seen again together in 2019. They keep going their separate ways and keep finding their way back to each other. They must really see something in each other that they don't find in anyone else. They also keep us on our toes because we really want to know the latest about these babes. We're hoping that after all this time, the electricity between them just keeps growing.
Alison Balian and Saffron Burrows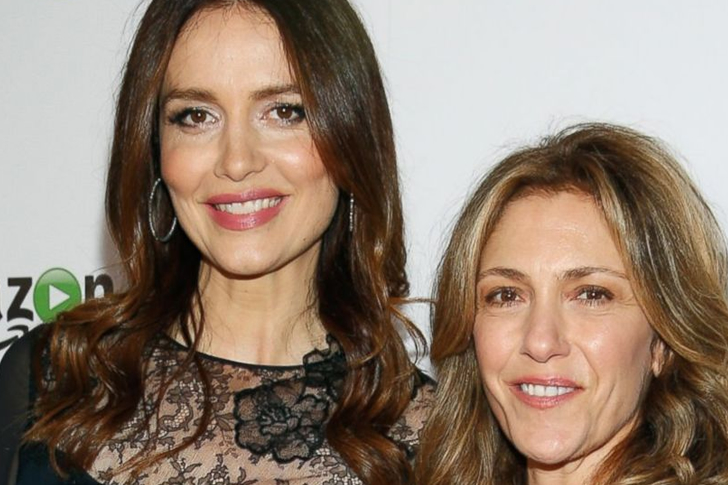 Saffron Burrows is most known for her role in Agents of S.H.I.E.L.D. In her personal life, however, she has been with Alison Balian for a while now. She and Balian have been dating for more than a year when they decided to get married secretly. They also decided to have a child together, which was carried by Saffron herself. Now 2, their son is a great source of joy to the couple.  In an interview, Burrows said that she is really proud of her family and she gave them credit for being her proudest achievement.
She said that she wanted to be perfectly honest with their son as he grew up and that she was so proud of having him. Opening up about her sexuality, she said that she felt limited when she was labeled inaccurately for a while.  She said that people should label themselves however they wish. She said that the gay movement is thriving in America and she thought it was something necessary because identity is an important part of one's life.
Meredith Baxter and Nancy Locke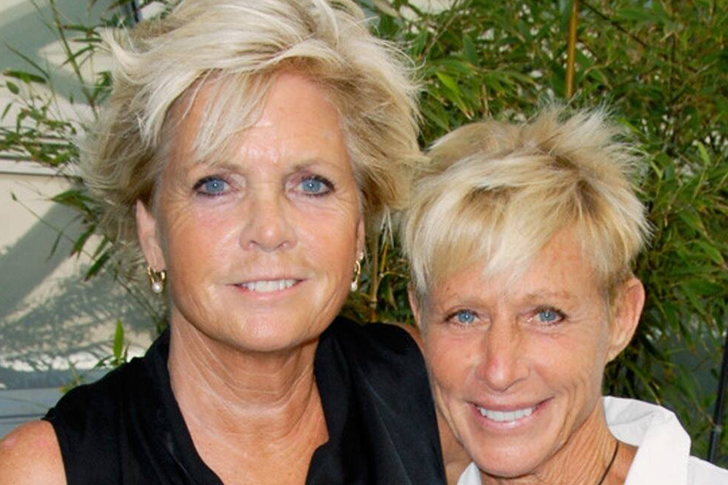 Baxter married her girlfriend for seven years, Nancy Locke, in a small and intimate gathering in Los Angeles. All the important people in their lives were there, including all five of Baxter's children. The couple's vows were handwritten and they gave them to each other during the ceremony. They made music the center of the event. One of their friends presented a series of songs and played the guitar all throughout the evening.
When the reception came, however, Locke and her band gave their guests a mini-concert. The two really made the wedding their own and they even made an investment in dance lessons so that they could have the perfect first dance. As Baxter used to be in a straight relationship, moving on to another phase in her life was not the smoothest ride. She came out in 2009 after having a failed relationship with her kids' father.
Rhea Butcher and Cameron Esposito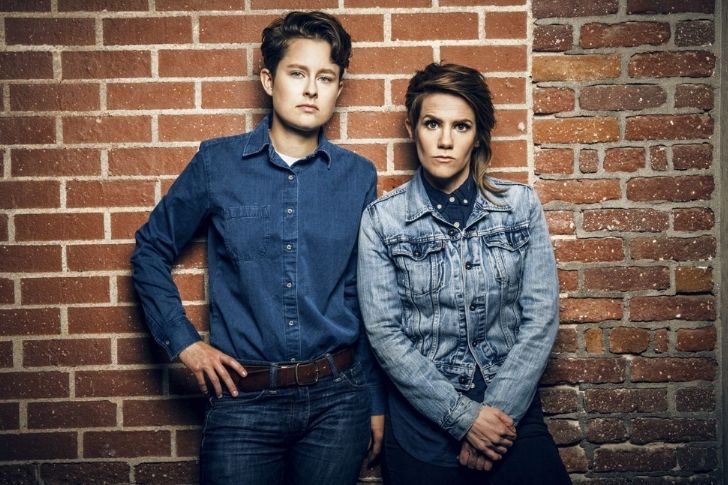 What started out as a great couple became another relationship gone wrong. The comedians Cameron Esposito and Rhea Butcher told Twitter that they have decided to hire a lawyer to help them go their separate ways from now on. They said, however, that the reason they were doing this is because they cared about each other a lot and respected each other enough to allow each other to lead their own lives.
They got married in 2015 and have been very generous in their personal lives with the public. They had a stand-up album together called Back to Back which was launched in 2017.  They also worked together on Seeso, Take My Wife, and the podcast Put Your Hands Together. We're not sure how their careers will go after this but we hope that the duo doesn't sever ties with each other because they are so entertaining to watch. Hopefully, they will both be in a better place and will eventually take on more projects together in the future.
Bridget Casteen and Dot Marie Jones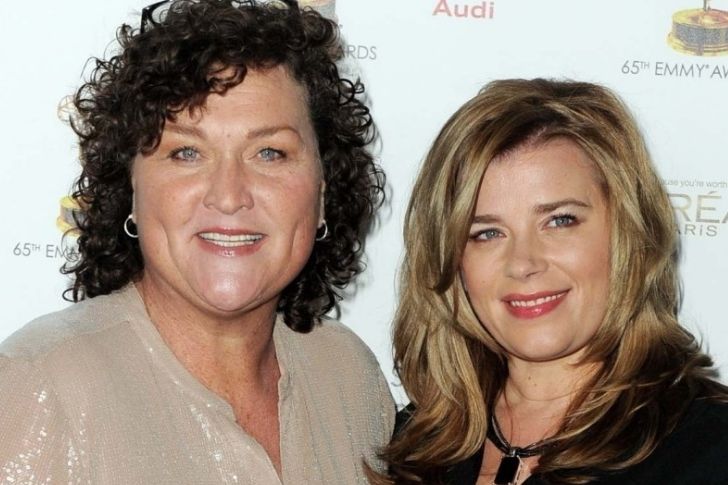 This famous couple met back in December 2010. They surely dated and bonded together through thick and thin until 3 years later when they announced their engagement during the Gay Days Anaheim, as shared by Eddie Shapiro, and tied the knot 2 months later. Dot-Marie Jones was internationally known for playing Sheldon Beiste on the musical television series Glee since the second season of the show. Aside from Glee, she appeared in episodes of other TV shows, including Hawthorne, Jane the Virgin, Prison Break, Desperate Housewives, and more.
Her Glee journey began when she requested that Brad Falchuk include her in the show — this was when they met at the supermarket. The request was granted and it became her big break. She's enjoyed her time in the spotlight during the peak of Glee's popularity. She may have a low net worth of half a million dollars but this didn't matter for her. If she wants to increase her net worth, she must consult a financial advisor.
Tristin Chipman and Emily Saliers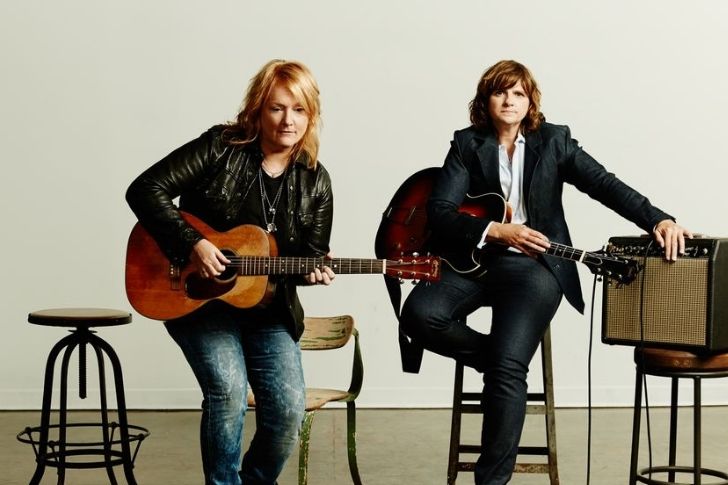 Emily Saliers is a member of the musical duo Indigo Girls, along with Amy Ray, whom she met during their school years. They were said to be both fully into music as teenagers. Then, as years passed by, they became close friends and formed their own musical duo together, The B Band — it was renamed to Saliers and Ray after a while. Her wife, Tristin Chapman, served as the tour manager of the band and they happily married in New York.
The state of Georgia where her band Indigo Girls is based hasn't legalized same-sex marriage at the time so they both announced their engagement in front of the audience during one of their performances at Vogue Theater. Another surprising fact regarding the couple is that they have a daughter named Cleo. The Indigo Girls are known for singles like Dear Mr. President and Galileo.
Monica Coleman and Kate Pierson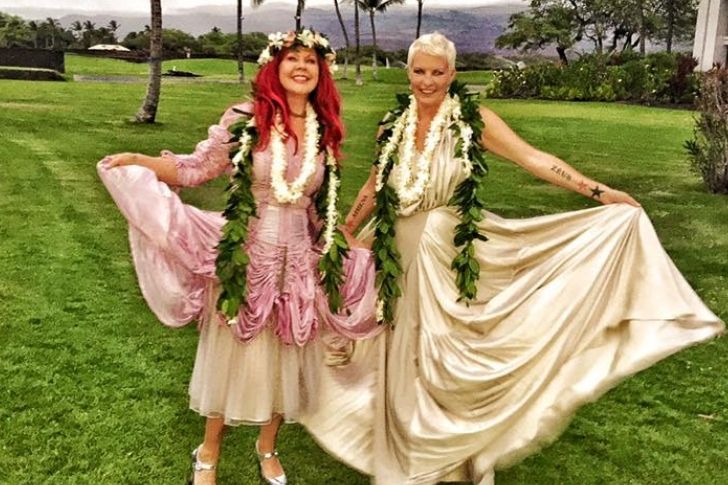 If you're scratching your head about who Kate Pierson is, well, we can only assume the reason is that you're very young. She's the co-founder of the B-52s, a band that was really hot in the '80s. Pierson and Coleman met together back in 2002 during an event in Woodstock. They've done a lot of things together over the years, including operating a business together in the form of Kate Pierson's Lazy Meadow, a lodging house based in New York. Indeed, they were business partners as well as partners in life.
In 2015, they got married after years of dating, and among the guests who attended were Kate's fellow B-52s members and Chandelier singer Sia Furler. This lovely couple always spent time together. Regarding Kate Pierson and her solo music career, she had a solo album called Guitars and Microphones, and the songs in the album were all written by none other than Sia Furler.
Sarah Huffman and Abby Wambach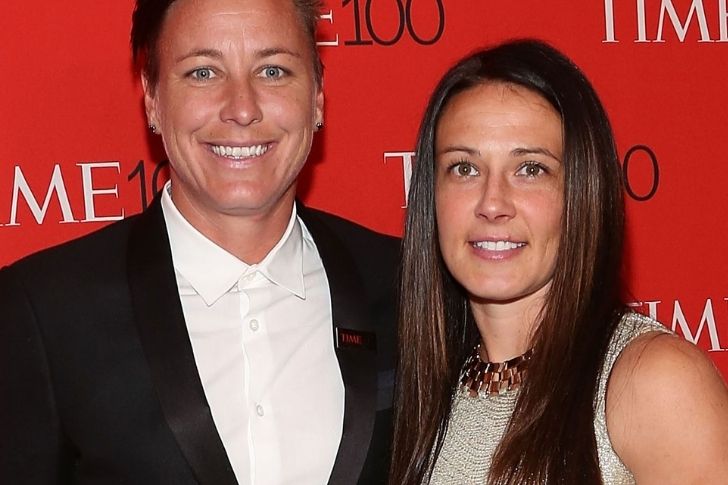 A relationship is sometimes built based on hobbies, such as Abby Wambach and Sarah Huffman's case. The two are both soccer players and share the same interest in the sport. So much so that they even become teammates in the Washington Freedom soccer team. Abby Wambach started competing internationally back in 2003 when she played at the  FIFA Women's World Cup in the US, scoring three goals in total. In 2004 she competed in the Summer Olympics held in Athens, Greece.
Abby continued competing through the Algarve cup held the following year after the Athens Olympics, where she led the team in winning against Denmark, ending in a 5-0 score. In 2013, she married Sarah Huffman in Hawaii. Besides their football achievements, their marriage undoubtedly became one of the most unforgettable milestones in their lives. Sadly, the two had to call on a lawyer's help to aid with their separation after three years of marriage.
Jonina Leosdottir and Johanna Sigurdardottir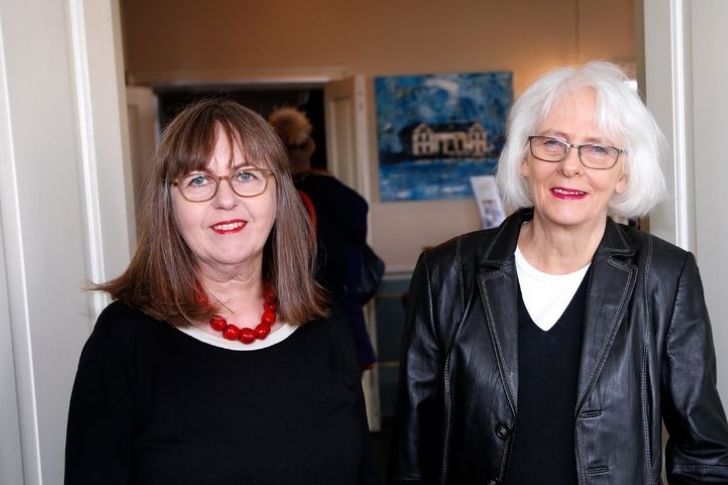 Johanna Sigurdardottir was the former Prime Minister of Iceland from 2009 up to 2013 and the first openly LGBT head of state. She was an active member of parliament from 1978 up to 2013. Before entering the world of politics, she first worked as an air hostess at Icelandic Airlines for nine years before taking an office job as an office manager from 1971 up to 1978. Her other jobs include getting involved in trade unions, such as being the board member of the Icelandic Cabin Crew Association and the Commercial Workers Union's Board as a board member.
The future Prime Minister then met Jonina Leosdottir, a well-known novelist, in 1983. However, the two did not date until 1985. Seven years after making their relationship offiial, the two finally decided to tie the knot. Since then, the two have been living a happy and fulfilling life together. Besides their individual careers, we're pretty sure that these two are also busy handling their investments.
Christine Marinoni and Cynthia Nixon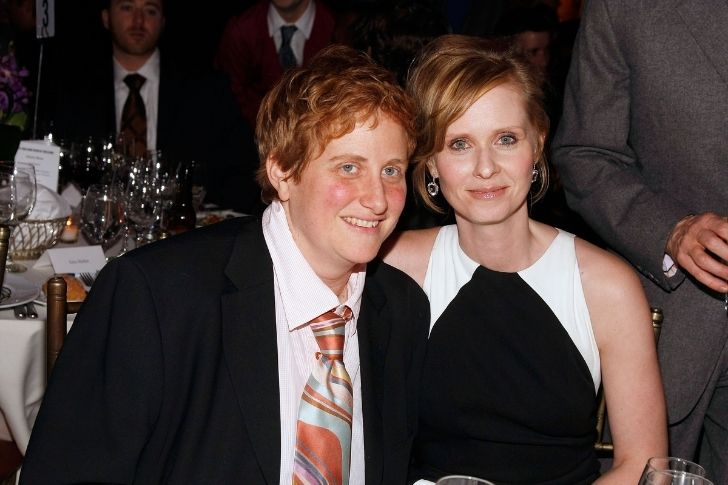 Cynthia Nixon and Christine Marinoni share the same passion for LGBTQ rights and education, so it's not surprising that the two fell in love while they were both working with the Alliance for Quality Education back in 2001. Due to his friend being a victim of hate crimes involving LGBTQ,  Marinoni became more vocal about the issues surrounding the LGBTQ community. That explains why they hosted events to voice their concerns about LGBTQ discrimination.
2012 then became a big year for both of them as the pair finally decided to tie the knot three years after announcing their engagement at the support gay marriage rally held in New York City. In 2004, she finally came out of the closet, which indeed sent shockwaves to the Sex and the City actress's fans. The journey to love has definitely been challenging for the two, so credits to them for making their relationship work.
Alex Sykes and Wanda Sykes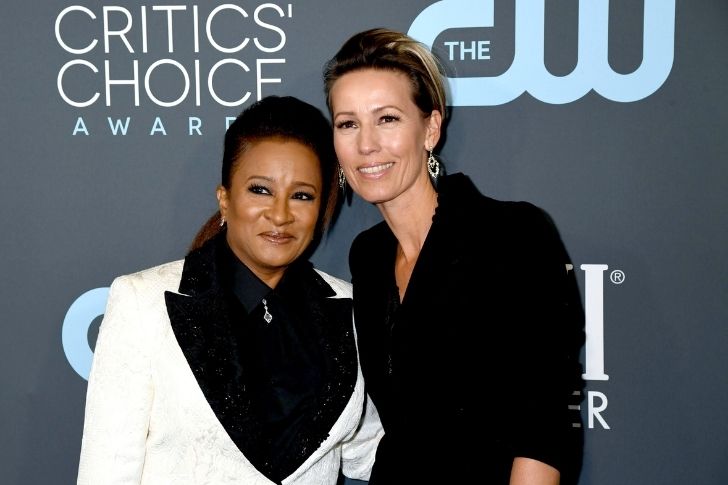 After being married to Dave Hall for seven years, Wanda Sykes lived her life as a single person until she met Alex Niedbalski (now Alex Sykes) while onboard a ferry boat in 2006. The pair got married in the same year that Wanda revealed herself as a lesbian. Her coming out happened during the same-sex marriage rally event held at Las Vegas, Nevada, back in 2008. The following year, the two got blessed with twins, namely Olivia Lou and Lucas Claude, and they grew up speaking both French and English, showing just how gifted these children are.
Indeed those two years have been unforgettable to both Wanda and Alex, all thanks to the countless precious moments and milestones that marked their relationship. She is known for her impressive acting credits and voice roles in movies such as Over the Hedge voicing Stella and Ice Age: Continental Drift/Collision Course as Granny.
Marianne Dupon and Yasmine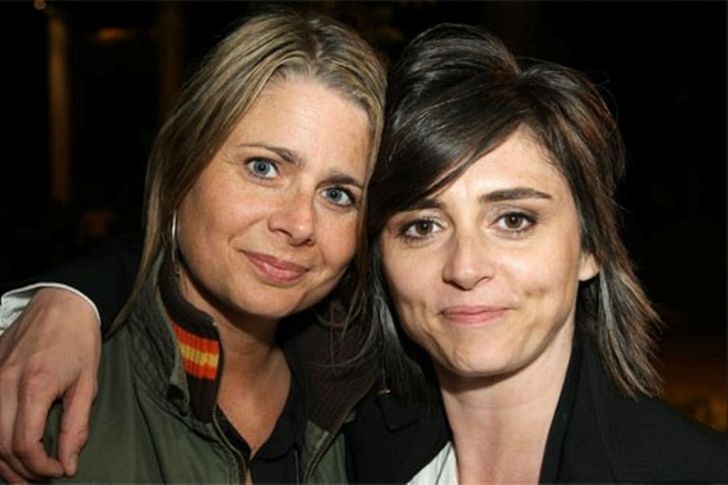 Hilde Rens, or prominently known as Yasmine, was a Belgian singer who hosted Belgian television programs Zo Is Er Maar Een and was the voice-over for the Dutch language Belgian television station Een. When it comes to music, she dreamt of becoming a singer when she was still a kid. That dream finally got fulfilled when she sang Julie Covington's Don't Cry For Me Argentina on a talent show she joined when she was younger. It also marked her first television appearance during the 80s.
Yasmine later made her debut album with Mooi Zo, released in 1991. Five years after releasing her debut album, she finally came out of the closet as a lesbian and became an LGBT icon. She was married to Marianne Dupon, who was known for winning on the television show De Mol way back in 2003. The loving couple then welcomed their daughter named Ella-Louise, in 2007. We're pretty sure they have set up educational insurance to prepare for her future.
Allison Mack and Nicki Clyne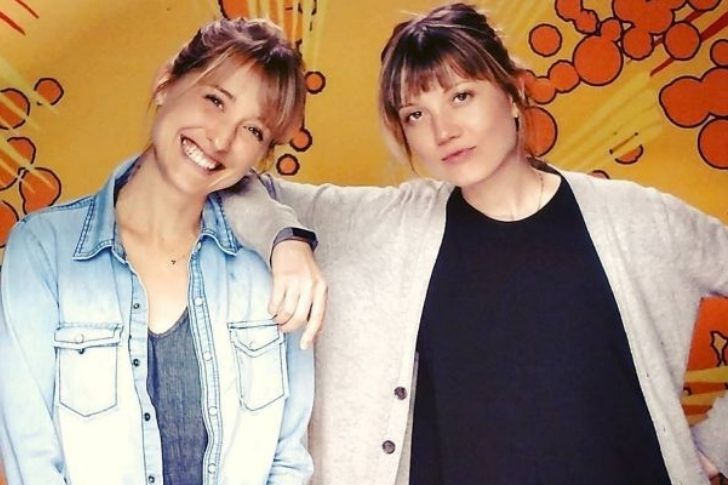 If there's one thing Nicki Clyne and Allison Mack have in common, it's their appearance on the hit series Smallville. While Clyne appeared on the episode called "Nicodemus," Allison Mack, on the other hand, appeared full time on the show as Chloe Sullivan. Nicki Clyne rose to prominence for her role in Battlestar Galactica as Cally Henderson. Other than that, she appeared and guested on various television shows such as The Twilight Zone, Mysterious Ways, Dead Like Me, Totally Awesome and more while Allison Mack appeared on films such as The Ant Bully, Marilyn, You, Purgatory, Honey We Shrunk Ourselves.
On television, with the exception of Smallville, the actress made a couple of appearances on 7th Heaven, The Nightmare Room, Wilfred, and more. She later earned directorial credits for directing two Smallville episodes called "Power" and "Warrior".  They both walked down the aisle last February 2017. Sadly, the two have decided to part ways in December of 2020.
Mario Cantone and Jerry Dixon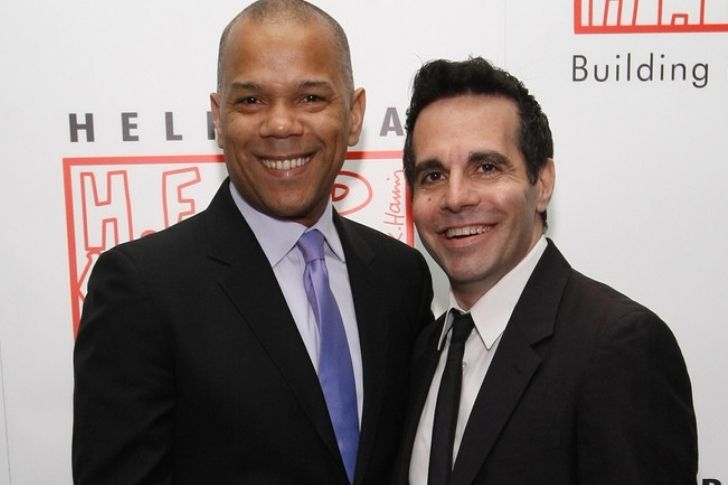 After years of being life partners, Mario Cantone and Jerry Dixon finally made a giant leap and decided to get hitched in an intimate 2011 wedding. The two initially met in 1991 after eating at the Del Posto restaurant by celebrity chef Mario Batali and well-known restaurateur Lidia Bastianich. Little did they know that that moment was going to mark the beginning of a long and happy relationship.
As an actor and comedian, Mario appeared in one of Comedy Central's Chappelle's Show episodes. The actor was then prominently known for portraying Anthony Marentino, a fictional event planner on the television show Sex and the City. On the other hand, Jerry Dixon was known for his works on Broadway and debuted in the musical play called Once on this Island. Last 2016, both of them performed live at Bay Street Theater with the show entitled How Long Has This Been Going On, where they sang together and impressed those audiences with their songs. Besides sharing the same passion for performing, we bet these two also share some very impressive investments.
Matt Dallas and Blue Hamilton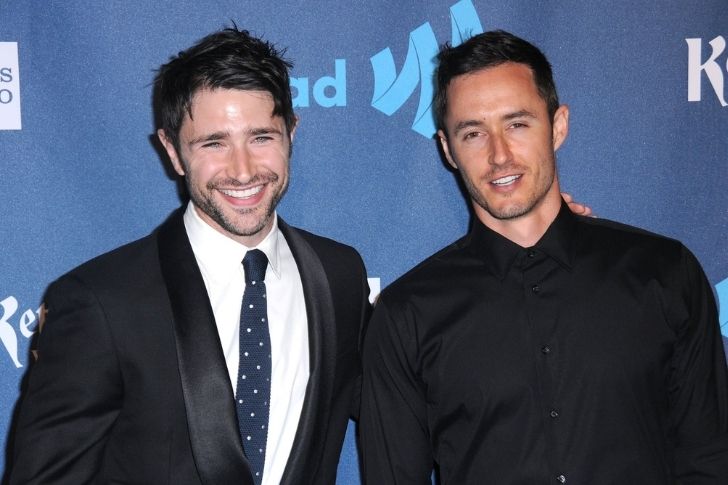 Matt Dallas, known as Kyle Trager in Kyle XY, came out of the closet back in 2013. At the same time, he announced his engagement to Blue Hamilton. Two years later, they happily tied the knot during the Independence Day celebration. He proudly posted the moment on Instagram, showing both of them in their black wedding ensembles while holding the marriage license under the sun.
Aside from Kyle XY,  he also had a recurring role on both Baby Daddy and Eastwick and appeared on other television shows such as Anne & Jake and Entourage. He made his movie debut with the film known as Way of the Vampire and had other appearances in movies such as Babysitter Wanted, Naughty or Nice, Painted Woman, Life Tracker, Naughty or Nice, and more. Besides his TV and film career, Matt also earned credits by starring in Katy Perry's music video for Thinking of You.
P. David Ebersole and Todd Hughes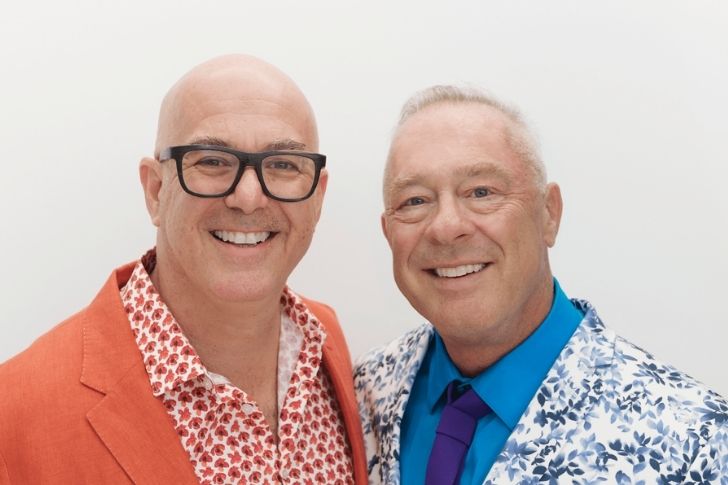 Todd Hughes was known for directing short films entitled Ding Dong and Kaka Ferskur. He and P. David Ebersole teamed up on producing or directing films like the 2012 documentary Room 237. While they both served as executive producers for the film, they decided to split the credits on their next documentary, Dear Mom, Love Cher. This time, Ebersole serves as the director and executive producer while Todd Hughes acted as both producer and executive producer.
Both of them served as the director of the 2017 film Mansfield 66/67, which participated in several film festivals like Frameline Film Festival, Provincetown International Film Festival, Buenos Aires International Festival of Independent Cinema, and Cannes' Marche du Film. It only proves that they are both film geeks working together as a couple. Given their talent and passion for filmmaking, we can safely assume that these two lovebirds will go on to make several quality movies in the future.
Stephen Fry and Elliott Spencer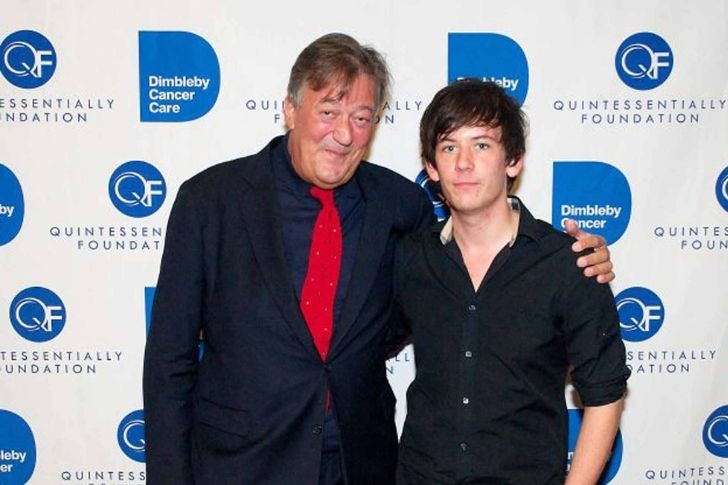 Nowadays, having a large age gap or being the same gender as your partner is nothing surprising. Such was the case for Elliott Spencer, who is 30 years younger than the famed actor Stephen Fry. The two met and began dating back in 2014 and tied the knot just a year after making their relationship official. Some people often mistake the couple as father and son, but that's obviously not the case.
According to the couple, one of their secrets in making their relationship work is their love for art and attending various art exhibits. It has worth noting that Elliott is always on Stephen's side through thick and thin. Elliott Spencer is known as a photographer and often curates his impressive shots on Twitter. On the other hand, Stephen Fry became known for his soothing voiceovers on Harry Potter audiobooks and Humanist UK videos. We bet their credit scores are just as impressive as their careers.
Mark Gatiss and Ian Hallard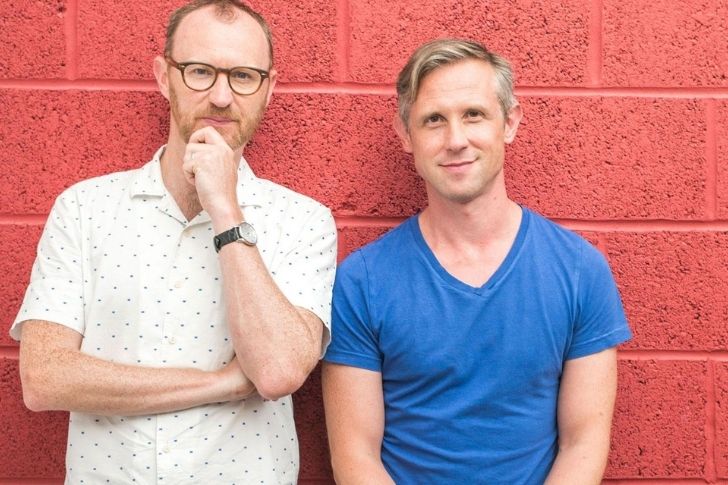 Remember The League Of Gentlemen? If you do, you'll remember who Mark Gatiss is due to his punchlines and jokes on the said comedy show, plus he gained an overall recognition for being part of that program. Not only that, he gained further prominence after starring in the hit HBO fantasy series Game of Thrones as Tycho Nestrosis.
Together, Hallard and Gatiss were both featured in the 2010 film entitled The First Men in The Room, where Gatiss played Cavor, and Hallard provided Phi-Oo's voice. Gatiss met Ian Hallard via a dating site, and they were married in Middle Temple in London, the United Kingdom, way back in 2008. We wish this couple good health and keep their relationship healthier always. It would also be beneficial for the couple to start investing their income in profitable and quality investments to secure their family's financial status in the future.
Alia Shawkat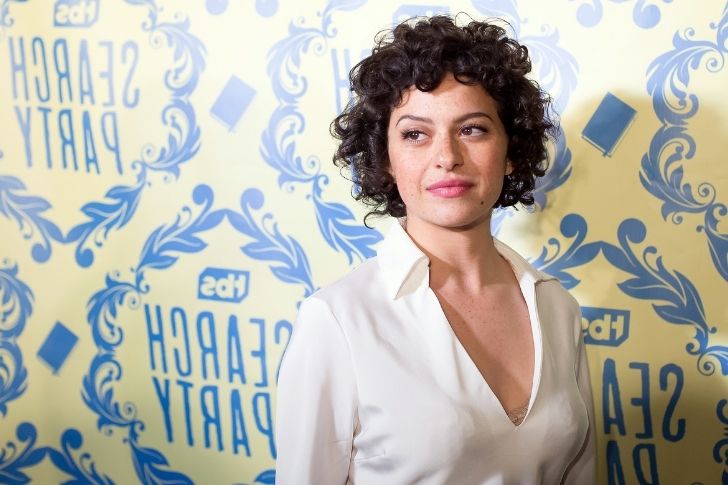 If you are fond of watching television shows, then you'll know who Alia Shawkat is. She is known for playing Maeby Funke's roles in Arrested Development, Dory Sief in Search Party, and Alexander Hamilton/Frances Cleveland/Virginia Hall in Drunk History. During her earlier years, she had a taste in fashion and was featured on Calvin Klein's catalog and also appeared along with her friend Ellen Page (now Elliot Page) in the October 2009 issue of Bust Magazine. Her recent appearances were on The Old Man, playing the role of Angela and Love Spreads, playing Kelly's part.
In 2017, reports revealed that she came out of the closet as a Bisexual person, and everyone who is a fan of Arrested Development was undoubtedly shocked by her admission. However, regardless of her gender identity, she indeed still has the support of her fans. It's definitely not easy coming out in an industry like Hollywood, which is why Alia deserves credit for being brave and confident with herself.
Ezra Miller (Open Relationship)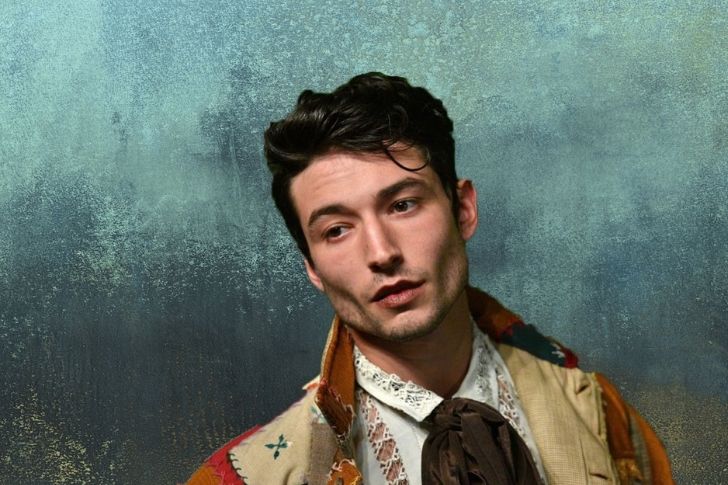 Ezra Miller is a talented actor who has appeared on various projects, but we mostly loved him in The Perks of Being a Wallflower alongside Logan Lerman and Emma Watson. His character was delivered perfectly by the actor and has inspired many young people struggling to find their true identity. However, besides his roster of acting credits, Ezra also has an extensive dating history. Once, Ezra got photographed with a fan, raising the conclusion that he was his boyfriend. Especially since the actor revealed very early on that, he is queer. According to Ezra, he's formed a band of queer, with people he can be friends with but can also be involved with romantically.
He is open to being referred to as "he" or "she." The actor also experiments a lot in fashion and makeup. He was even engaged to the beautiful Erin Urb once, but unfortunately, they didn't work out and called it quits. Currently, there are no clear reports as to who Ezra Millers is with or if it is a boy or just one boy, but maybe he is also experimenting on his identity and is still on his path to self-discovery.
Glenn Greenwald and David Miranda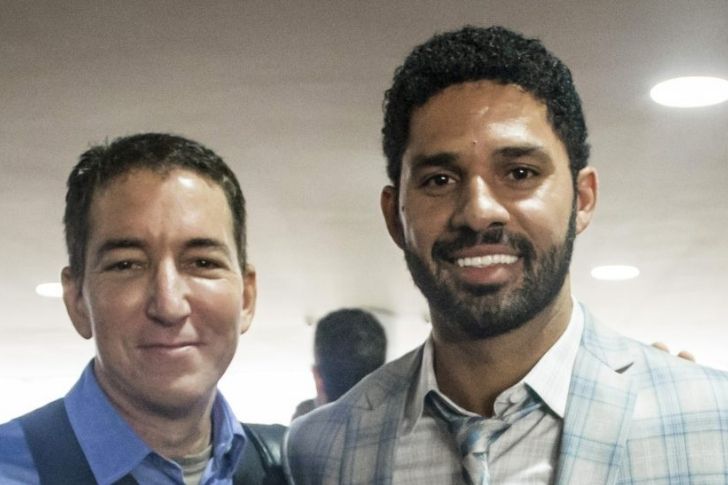 Glenn Greenwald is an American journalist, former lawyer, and author. He and Brazilian politician David Miranda have been married since 2005. Their romance and relationship have been a beacon of light and strength to many LGBT couples worldwide, especially since they are Brazilian. If you don't already know, Brazil's leader recently expressed his desire to sweep away the right of the LGBTQ community. Despite the challenge, Glenn and David chose to stay in the country and fight for what they believe in and give other couples freedom.
They could live anywhere in the world if they want to, but they chose to stay in their country. We can only hope that they would have the exact amount of support and protection in the future. Aside from the controversial side of their marriage, they actually have an adorable love story. David and Glen first met at a beach, it was love at first sight, and now, this strong and lovely couple share two children.
Sean Hayes and Scott Icenogle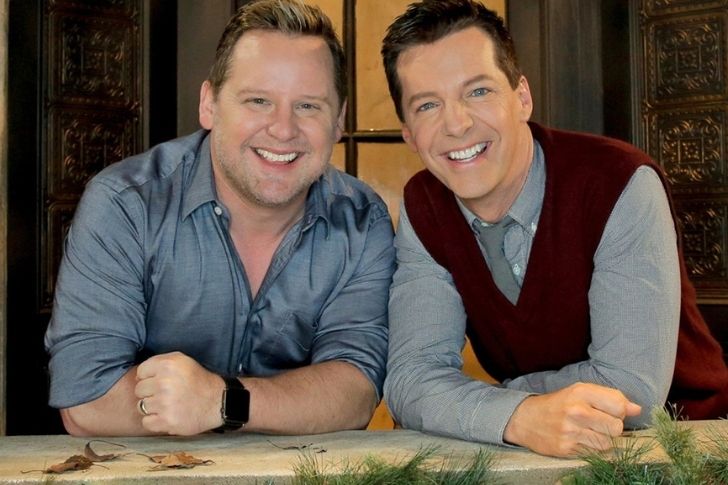 We all knew and loved Sean Hayes in the hit TV show Will and Grace. He has one of the most beloved characters in the show. His character has spread so much inspiration to viewers around the world. Other than that, Sean is a role model for the LGBT community as well.  He and his musician husband, Scott Icenogle, have been married since 2014. At the age of 50, Sean and Scott continue to hope for positivity and human equality. In fact, this is what they do regularly. They talk about their marriage and their life together. The couple probably also discuss investments.
Sean hopes that people would someday normalize relationships like theirs and that everyone would realize that we are human first. They do fun and amazing stuff together as a couple too. They sang Flo Rida's hit I Don't Like It, I Love It together on lip sync, which became viral on YouTube.
Axel Hirsoux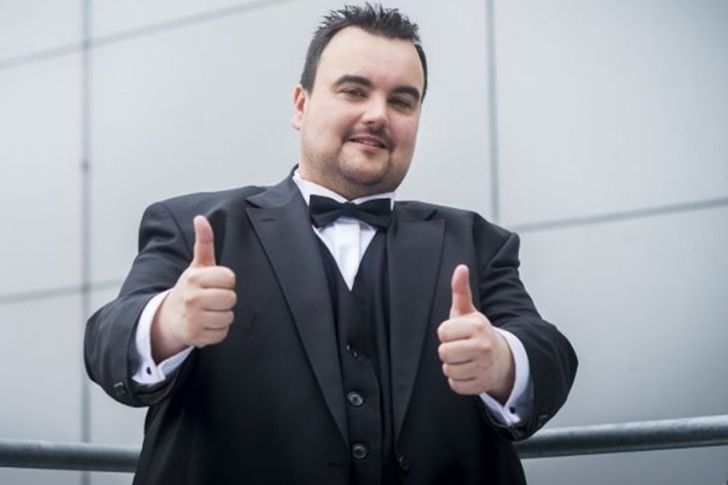 Axel Hirsoux is a Belgian singer. The 38-year-old represented Belgium in the Eurovision Song Contest 2014 in Copenhagen, Denmark. He's been active in the years 2013 up to the present. During his time of competition, Axel received more than 50 percent of the televoters. It shows how much of an inspiration he is both in his career and his personal life. He is an inspiration to many people in the LGBT community because he is never ashamed of his identity.
When Axel finally decided to release his official studio version and the official music video of Mother, he received mixed reactions from fans. Most of them are happy that the long anticipation is over, but some also said that they preferred his final version, in which it looks like his boyfriend was romantically singing along with him. Although Axel never revealed his boyfriend's name or mention it on his social media platforms, we can still tell they are two good-looking lads who are very much in love. They most definitely deserve credit for keeping their relationship private and strong.
Garry Kief and Barry Manilow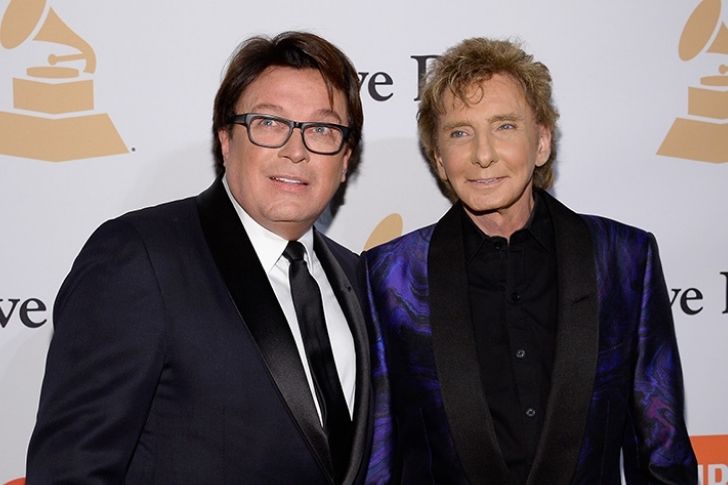 Barry Manilow is not only a legend in the music industry. This 77 years old phenomenon of a singer is also a one guy type of guy. He's been with his husband, Garry Kief, for more than 40 years now.  The two tied the knot in 2014 after being friends and co-workers for years. Barry courageously opened up about their secret emotional wedding and recalled how he never expected the wedding to be that emotional.
Before he fell in love with Gary, the superstar admitted that he was pretty lonely, but Gary didn't know much about it. They were just working together when he began admiring Gary for his intelligence. The connection was instant, and the rest is history. Not only did Barry Manilow deliver some of the most romantic songs in the world, but he also led a very romantic life. Now, they're still going strong and probably have some shared investments together.
T. R. Knight and Patrick Leahy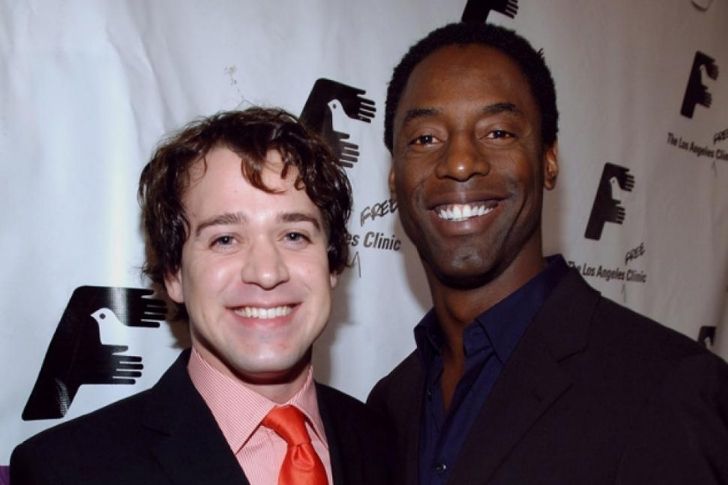 T.R. Knight and Patrick Leahy are both young, good-looking fellows who are very much in love with each other.  Knight is adored and admired for his role in the hit TV series Grey's Anatomy. In real life, he's even more cherished and loved by his husband and best friend for a decade now, Patrick Leahy. The brave couple announced their love in 2010, after dating for a couple of years.
In 2013, the two decided to make things official and get married. On their recent tenth anniversary celebration, Knight exclaimed that his goal was to keep trying to deserve Patrick. The 47-year-old actor and his talented writer/ballet dance husband love to go on trips and adventures together. They often share their journey with their fans and followers on social media. They often receive a lot of love from the people who support them and the people they inspire. They are definitely an inspiring pair, and we give them credit for it.
Michael Kors and Lance LePere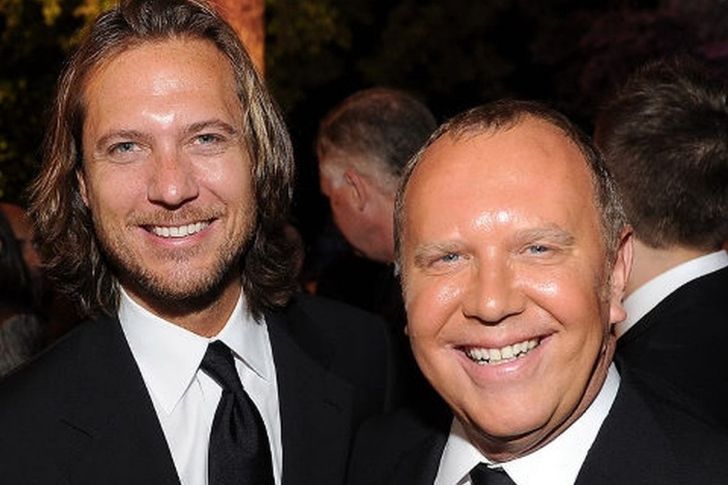 We all know Michael Kors for being a massive name in the fashion world. What we do not know is that, in real life, he is a romantic. He and his husband, Lance LePere, have been together for more than 20 years now. It might have taken them quite a while to make things official but what matters is that they have conquered their challenges together. The two live in an exquisite New York City high-flying yet down to earth style apartment.
From the inside view, you could immediately tell how much their place reflects their personalities and passion. There are two fireplaces inside with fancy flooring, making the room extra cozy. It also has art hanging everywhere, a fashion representation of Kors' passion, and some of Lance's photography choices. Michael Kors' accolades and pictures of him with his legendary friends in Hollywood also fill the walls. No matter how far he'd come, Kors made sure that he and his husband never forget where they came from, as their apartment also had a lot of pictures from their childhood and family.
Jim Parsons and Todd Spiewak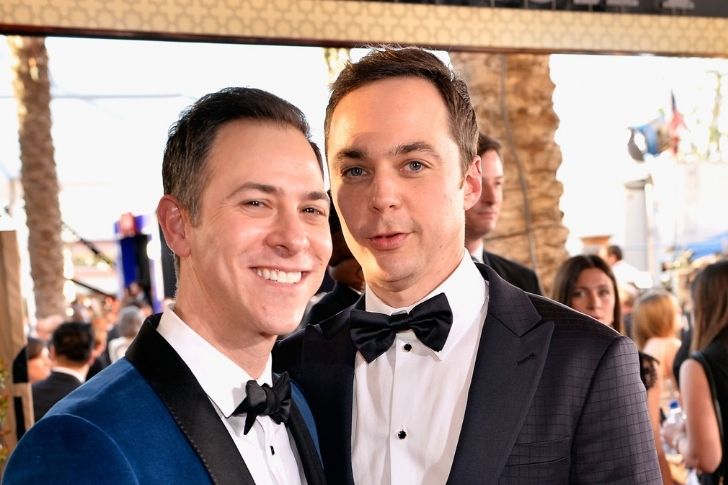 Jim Parsons is the actor we all remember from the hit TV show The Big Bang Theory. He married TV producer Todd Spiewak in 2017 after waiting for 15 years. According to the actor, the whole thing was spontaneous, and that they didn't put that much effort into it. Still, Jim said that it was more romantic and deep than he ever thought it would be. He also said that he's been gay all his life and adult life, and he never guessed that life would be okay for him.
These two have a love story that inspires all genders. Jim and Todd met on a blind date during the early year of 2002. Two female friends arranged it at a karaoke bar where Todd sang Cher's hit I Found Someone. During his Emmy win, Jim gave a heartwarming speech, and one of the people he gave credit and thanked was Todd. It went slightly unnoticed, but fans put two and two together by the time the two announced their relationship and became public with it.
Dave Rubin and David Janet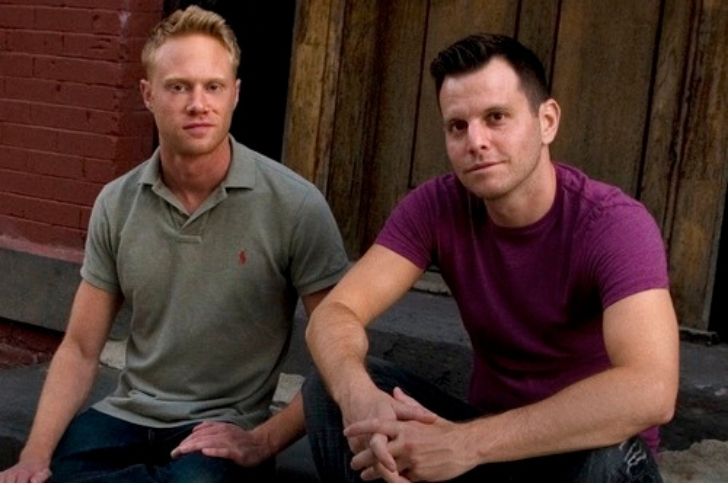 Dave Rubin is a political commentator, talk show host, comedian, and the Rubin Report creator. This 44-year-old handsome millionaire has been married to his husband, David Janet, since 2015. The two actually have a charming love story. Dave and David had been set up for quite a while back then, but it never happened until the two met at a funeral. David wasn't keen on dating a redhead, and Dave wasn't so comfortable about the eyeball either. As interesting as their meet up sounds, their engagement and the wedding ceremony was even more exciting. Dave proposed to David during a Fleetwood Mac concert when the song Dreams was playing.
The couple even waited until someone played the song before they had their first dance at their wedding reception. Former POTUS Donald Trump met Dave and David, and at first hand, he had no idea that the two were married. As he found out, he congratulated the two, and he even said that the couple's only problem was that they were both too handsome. The two probably have several investments now that they're married.
Mark Andrew and Gene Robinson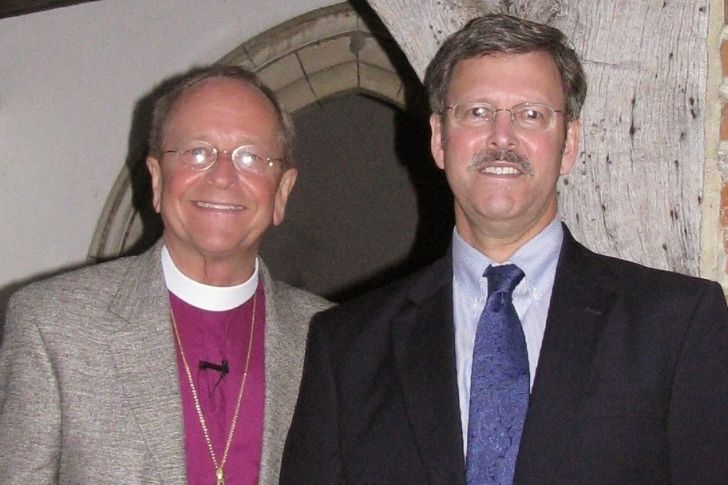 Gene Robinson is the world's first openly gay bishop. He and his ex-wife Isabella weren't exactly a match made in heaven, so the two decided to end their union in 1986. Thankfully, the bishop found his heavenly match when he met Mark Andrew. A few years after being legally separated from his ex-wife, Gene met Andrew. He said he was instantly drawn into him and knew right away that he is the calming sea in his storm of waters. He got asked several times what he thinks God thinks about LGBT marriages; Gene always says that he believes God cares about all relationships. He also maintains that pre-marriage counseling to couples is essential for couples who are soon-to-be-married.
However, the journey wasn't always smooth sailing for the two. Since Gene was the first religious leader to be elected and consecrated into his congregation, they had to make sure that, on his special day, top-notch security systems and personnel were in place. Gene and his entire family even had to wear a bulletproof vest. Photographs were all over the world during the very next day.
Tituss Burgess and Pablo Salinas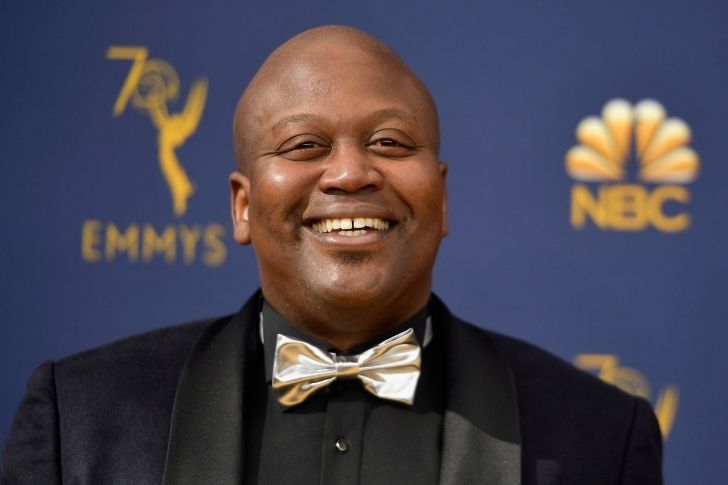 Tituss Burgess is an actor beloved for his role on Netflix's Unbreakable Kimmy Schmidt. He used to be on Broadway when he found tremendous love and support from Tina Fey, who embraced him in Hollywood. Well, one musical loss is a television gain. However, despite being well-loved by several fans, Tituss revealed in an interview that he feels like he is the most boring rainbow of "gay men."
He said that the world could call him with all four labels – old, black, gay, big. For him, that is one of the strongest aspects he can carry to encourage and strengthen himself and stand up for what he believes in, even if this cruel world is breathing down his neck. The humble and very gifted actor has never given details about how he met his four-year boyfriend, Pablo Salinas. He also doesn't talk about when they started dating exactly, but they deserve credit for staying strong in an industry like Hollywood.
Evan Rachel Wood and Katherine Moennig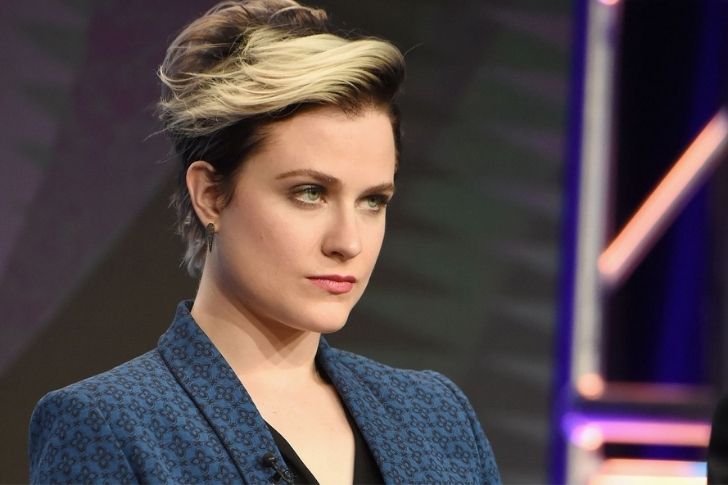 Evan Rachel Wood is a talented and beautiful actress. She and her ex-husband Jamie Bell had only been together for two years when the two decided to call the lawyers, finalize their separation, and move on their separate lives. The brunette beauty has had several accolades for her acting career and got nominated for a few awards. From Marilyn Manson to Angelina Jolie, she had quite the dating record, although some were nothing but rumors.
However, a few years ago, Evan got spotted strolling on a boulevard and getting coffee with True Blood alumni Katherine Moennig. It became a routine, and the two finally went public in their relationship. Although it didn't end on a happily ever after and the two beauties decided to call it quits, they sure had a whirlwind romance, a love story to cherish, and a friendship, which, according to them, was the most important thing.
Kiersey Clemons and Ebony De La Haye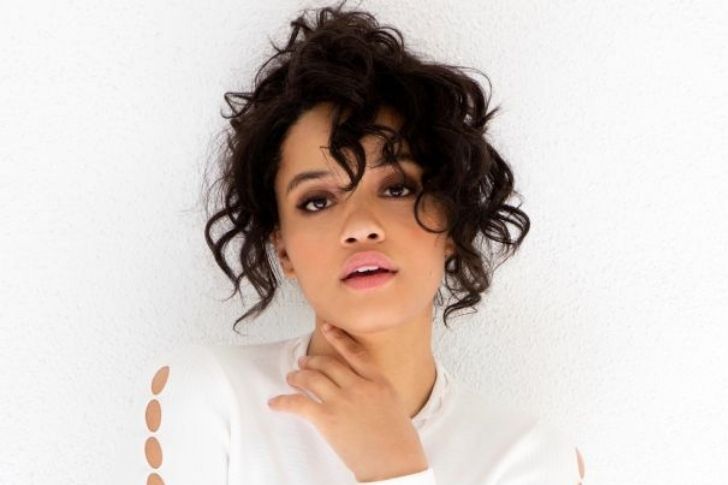 Kiersey Clemons made a name for herself when she earned acting credits in the hit film Dope. She is also one of the actresses who came out as queer very early on in their careers. She later found love with Ebony De La Haye while vacationing in Fiji. Before they had the perfect getaway, though, Ebony was already a part of Kiersey's life. She was her stunt double. The two met way back in 2017. They actually have the best time quarantining together, and according to the actress, it sometimes just goes down to what they were going to have for lunch and dinner that day, and the day is still fantastic.
They also never expected that they could handle their long-distance relationship so very well. The other one's in L.A. and the other one's in Singapore, but they decided to just move in together at the end of the day. It was for the best of everyone, and it turned out pretty great. The two lovely brunettes are also thankful that their relationship started off being friends at work. It served as an excellent foundation for their relationship.
Lee Pace and Matthew Foley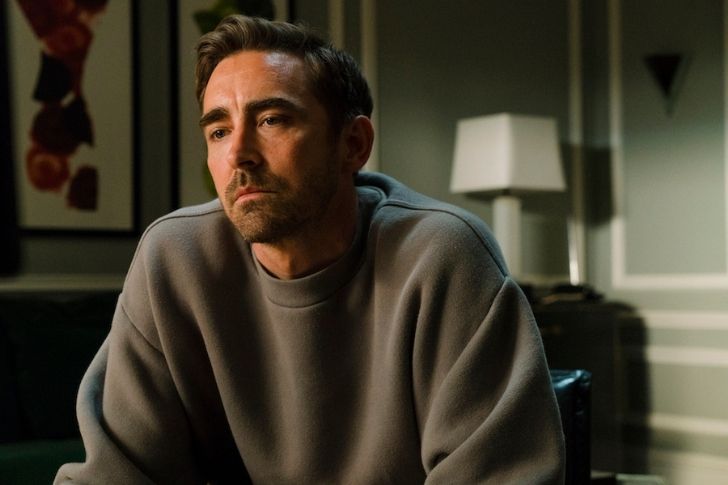 The handsome actor Lee Pace, whom we all fell in love with in the hit film The Hobbit, is as stunning as his elf character is in real life. Although he might have an intimidating character in the movie, he is the complete opposite in person. He is very charming and has a great sense of humor. He is also a very courageous man for being unapologetically himself when it comes to the topic of his sexuality. The 41-year-old is open with his relationship with his boyfriend, Matthew Foley, on social media.
They often post pictures of them smiling while strolling or even an ordinary dinner while staying at home. They usually get photographed together doing strolls in New York, and fans can't help but go wild for the chemistry between these two. Matt is a fashion executive for Thom Browne. It also happens to be the brand that Lee frequently wears and is loyal to. The couple has been together for more than three years, and we give them credit for staying strong all this time.
Elliot Page and Emma Portner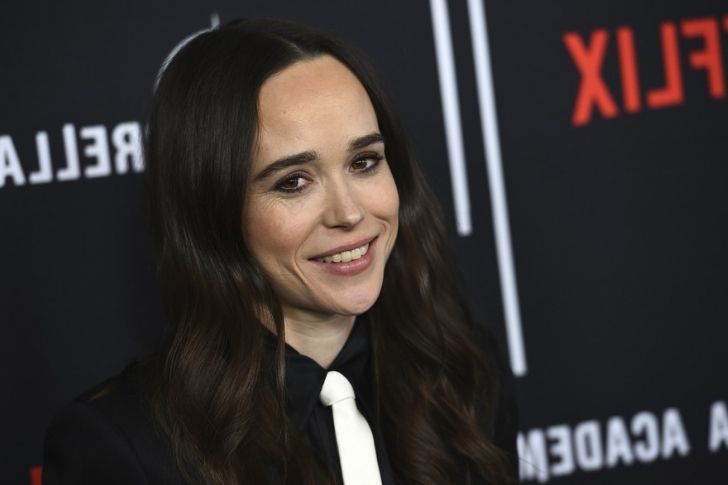 We knew him as Kitty, Juno, and more. Elliot Page, formerly known as Ellen Page, is a multi-talented actor. He's made noise in the past for his acting credits, but he recently garnered attention after announcing that he's transgender and that he's changing his name. His journey is never an easy one, especially since he shared almost all of his growing-up life with the public eye, but the actor never forgets to thank and acknowledge fans for the love and support they have given him. He is one of the most inspirational actors representing the LGBT community.
He also found love with and married Canadian professional dancer and choreographer Emma Portner. Emma stated that she is the proudest wife in the world after her husband came out as a transgender person. Clearly, Elliot has gotten all the love and support from his wife, and if that means deleting her social media to avoid clashes. We wish nothing but the best for this strong and loving couple!
Lil Nas X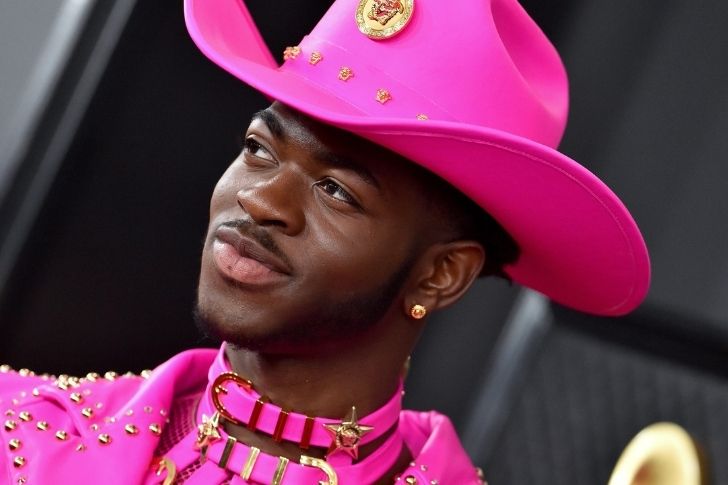 Lil Nas X, whose real name is Montero Lamar Hill, was born on April 9, 1999. He is a renowned American singer, rapper, and songwriter. Lil Nas X went viral on TikTok, a social media platform, and became famous after his country rap song, Old Town Road. While many are still on the stairs climbing for fame on TikTok, he was already diamond-certified in November 2019.
Recently, he shared that he is a proud member of the LGBT community. No one and nothing could stop him from speaking up. Coming out did not stop his success, and he proves it when he topped the music charts. His collaboration with Billy Ray Cyrus was the longest-running No. 1 hit on Billboard's Hot 100. In his career, he manages to make several investments for his family. He continued to be himself and was listed as one of the 25 most influential people by Time Magazine in 2019.
Tessa Thompson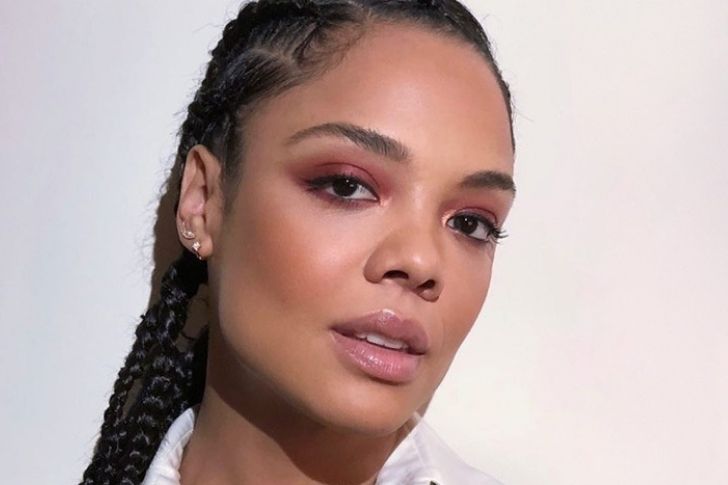 As Valkyrie of the famous superhero movie Thor: Ragnarok and Avengers: Endgame, Tessa Thompson was never afraid to speak about being a member of the LGBT group. She is proud, and her relationship with her girlfriend, Janelle Monae, is the best thing that happened in her life. They both have reached an exceptional degree of success in life and are now significantly influential. Although they struggle to keep everything private, they still want to use their voice to impact many individuals.
Thompson was born in Los Angeles and went to Santa Monica High School, where she began her acting career starring in a student production of A Midsummer Night's Dream. From that moment, she started to dream of becoming a prominent actress and made her professional debut in 2002 as Ariel in the film The Tempest. With her talents and skills, she can achieve more. We can't wait to see more of her in the future!
Ben Whishaw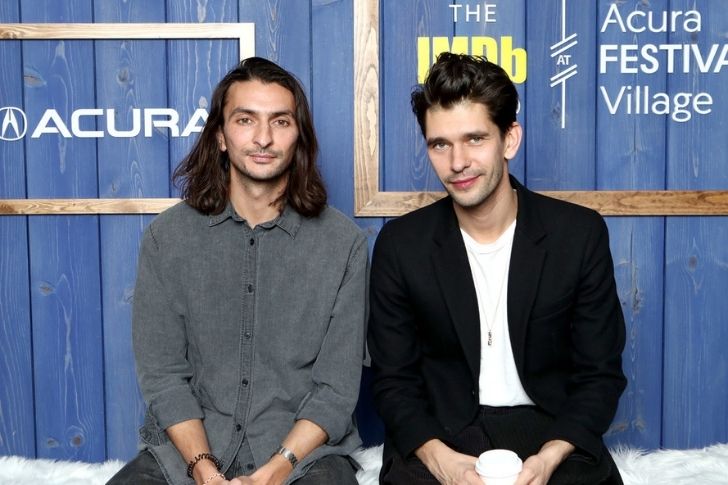 Ben is one of the phenomenal English actors in Hollywood. This actor has a twin brother, James Whishaw, born on October 14, 1980. After Ben's award-winning performance in My Brother Tom, which won him a British Independent Film Award, he immediately got nominated for Olivier Awards for his extraordinary character in Hamlet. Since then, his success in films has been constant. He even starred in Criminal Justice. He received his first BAFTA Award nomination and won an International Emmy Award.
Ben Whishaw came out publicly in 2013 but has been married to Mark Bradshaw since 2012. They met on the sets of Bright Star and clicked right then. They both have different investments that will support them and their kids in the future. Ben had struggles with his identity when he was young, but later on, he managed to embrace it. Now, he's proud of the life he created for himself, and we couldn't be happier for him.
Wilson Cruz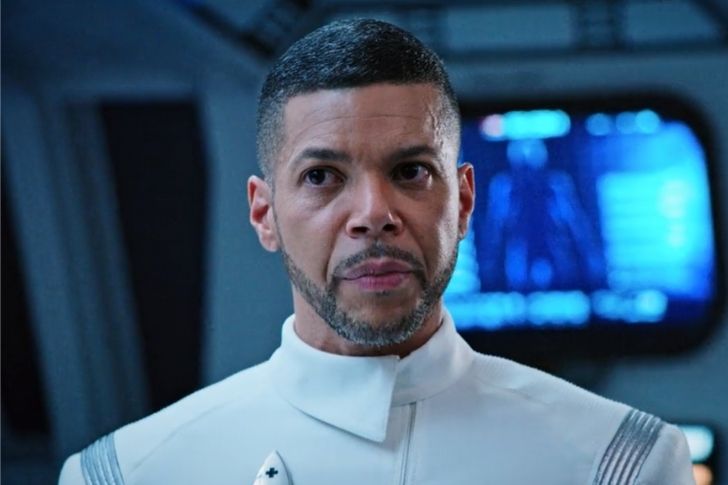 Wilson is not just a prominent actor; he also dedicates his life to advocate for gay youth. He was only 19 when he came to his parents. They were surprised and hurt, but one day they realized and accepted him as a whole. In 1994, he began his career and became open about who he is. He starred in the film My So-Called Life as a gay teen, and from there, he opened up his gender on the American TV series. The film gave him a certain degree of courage and bravery.
Wilson was even proud of his relationship with his boyfriend, Anthony Rapp. Their relationship is now at the point where they do not doubt each other. They both describe their relationship as truthful, alive, and human. Wilson and Rapp started as friends way back in Broadway two decades, their friendship is strong, and it even made their love steadfast.
Sasha Lane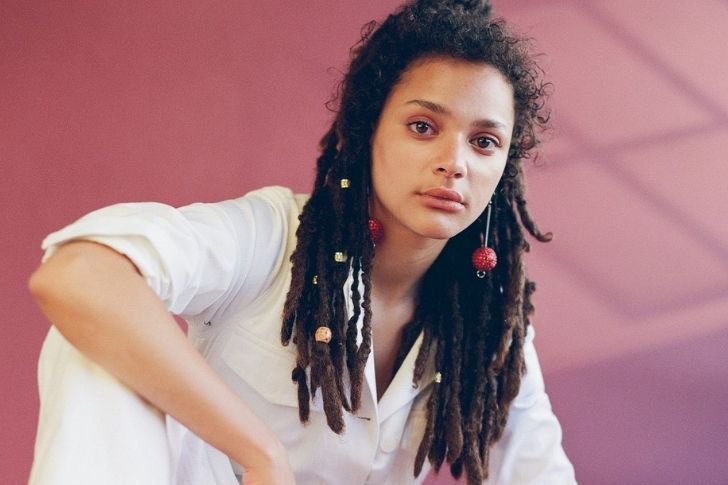 Sasha Lane made waves for her extraordinary role in American Honey. She was born on September 29, 1995, in Houston, Texas. Her first work was as a waitress in a restaurant, but she never knew that she would be a renowned actress one day. After starring in American Honey, Sasha quickly rose to fame and garnered several awards from various prestigious award-giving bodies.
She also became open about her gender preference and being part of the LGBT community. Sasha has her struggles, and she needs someone that can accept her for who she is. She wants to be comfortable around that person and be always herself. Lane now lives in Los Angeles and requests to be under a home security system to help her feel safe. The actress invested a lot to have this, and we can never blame her. With her success, we cannot wait to see more of her in movies.
Janelle Monae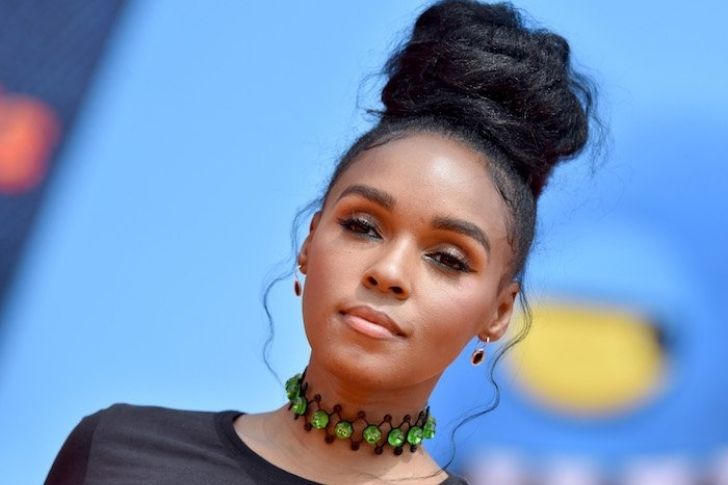 Janelle Monae is a 35-years old singer, rapper, record producer, songwriter, and actress. At her age today, she has made several investments and achieved countless milestones, including various accolades. Currently, she has her imprint called Wondaland Arts Society and signed to Atlantic Records. She won an ASCAP Vanguard Award, MTV Video Music Award, and numerous Grammy Award nominations. She was once a CoverGirl spokesperson because of her tremendous influence on women and the youth.
Janelle often speaks out about being a part of the LGBT relationship with her girlfriend, Tessa Thompson. They vibrate the same energy, which makes it easier to maneuver their relationship. The romantic relationship they share is a very desirable one. Like other couples, they want to stay private about their personal lives and only use their social platforms to educate people. They support each other regardless of what, and their fans are all out when they both come out.
Billy Eichner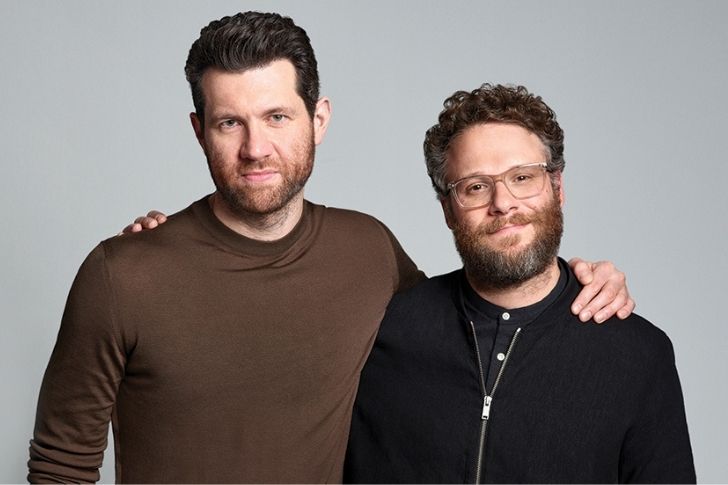 Billy Eichner is the prominent creator, executive producer, star of Funny Or Die's Billy on the Street. His influence and impact on the entertainment industry are evident. He has achieved various nominations for Daytime Emmy Award, two Primetime Emmy Awards, Dorian Award, and won a Webby Award.
Billy grew up in Forest Hills but is a native of Queens. He was openly gay with useful credit reports throughout his career and a proud member of the LGBT community. He did not have a difficult time accepting who he is because his family shows him full support. Fans were shocked about his relationship scene with John Cho in an episode of Difficult People. Fans want it to be real, but both did not say anything about their relationship becoming real in life. Like their die-hard fans, we want it, to be honest, too, but we'll wait for what they have to say.
Lena Waithe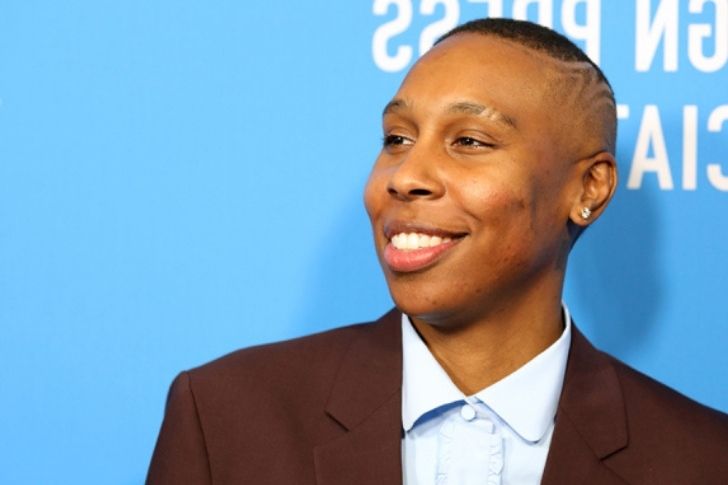 Lena Waithe has always been open about being a lesbian. She was the first African-American woman who won an award for Emmy Awards as Outstanding Writing for a Comedy Series. Lena got a degree from Colombia College of Chicago in Cinema Arts. In the span of her career, she displayed professionalism and shares her personal life with the public. She dated Alana Mayo, a content executive. They started dating after being in the same business meeting.
Lena and Alana got engaged in 2017 during Thanksgiving Day in Tokyo, Japan. They married secretly in a private ceremony in San Francisco. Sometimes, a couple is not meant to be even after marriage like they are. After two months, they broke up. Lena is now single and happily living her life and successful career. Her current net worth is $15 million. Given her success, we're pretty sure that Lena will soon attract the right person for her. For now, we're hoping that she's enjoying the successful life she created for herself.
Billy Porter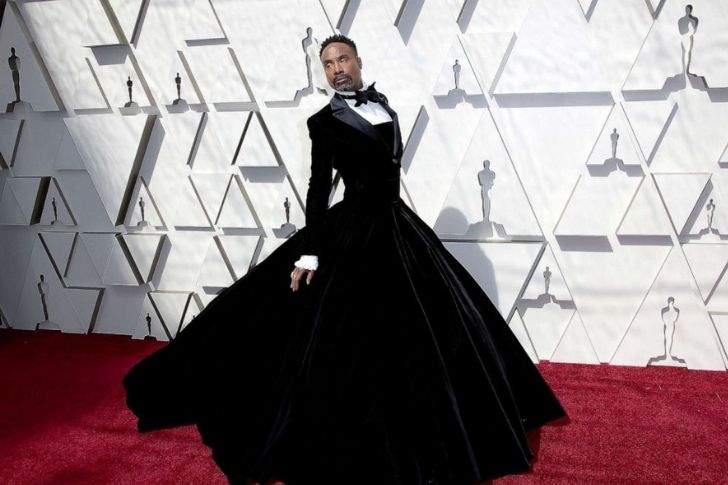 We will never forget Billi Porter and his incredible talents for being an actor. She was raised by his mother, Clorinda Ford, in Pittsburgh, Pennsylvania. Ever since he was young, he already showed a deep interest in acting and drama. While studying at Taylor Allderdice High School in Pittsburgh, he also went to Pittsburgh School for the Creative and Performing Arts. There, he enhanced his talents in music, dancing, and acting. He was indeed a born performer.
Billi was one of the few people that were outspoken about being gay. He married Adam Smith and have lived a happy life ever since. The two met in 2009, and from there, the spark started and ended in joyful marriage. Adam Smith is a businessman and co-owns high-end, luxurious eyewear. With their excellent credit net worth together, they will have a happy family and have the means to provide everything for their kids someday.
Jamie Clapton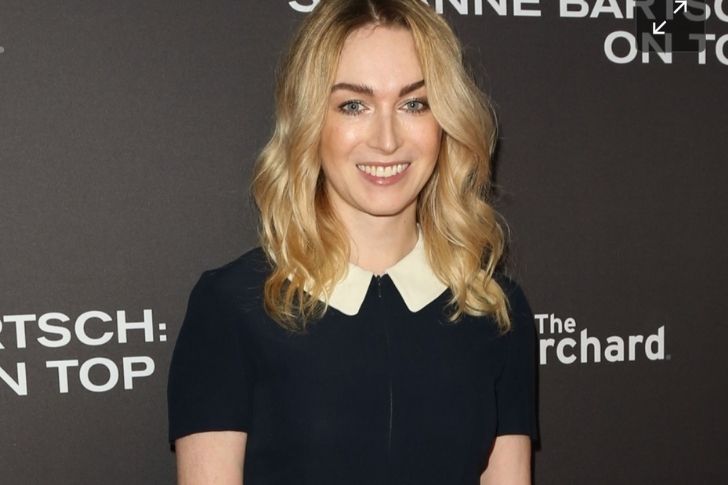 Netflix's series Sense8 will never be complete without the remarkable model and actress Jamie Clayton. She was raised and born in San Diego, California. Her first career was a makeup artist, and she never hides the fact that she is transgender. To mark her feet in the entertainment industry, she faced many struggles. She was a presenter in the TRANSform Me show and then offered to star in a series, Hung, as a Kyla role. From that time, she became a renowned actress and was open to the public by being a part of LGBT people.
She is recently single and living the best of her life. Jamie does not need personal loans because she works hard for hard-earned wealth. This transwoman is an exceptional model and continues to enhance her acting skills. She is proud of who she is and working the best. Hopefully, she'll land more prominent and significant roles in the future.
Brandon Flynn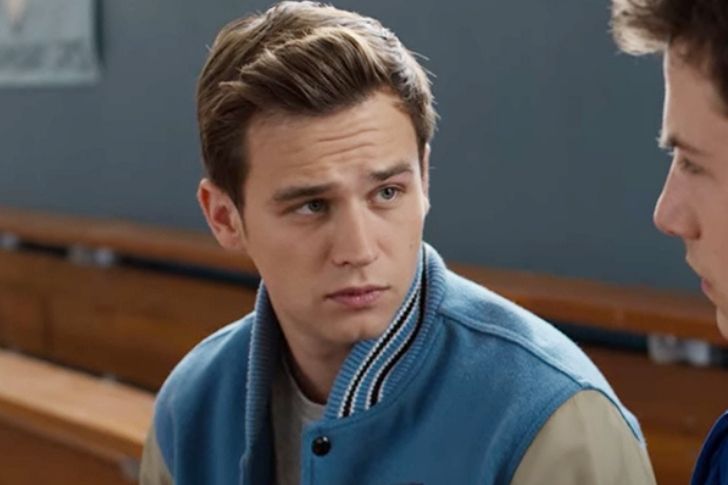 We might know Brandon Flynn as Justin Foley in the Netflix' 13 Reasons Why as a spoiled, full of himself guy, but he is a supporter of the LGBT community and a member of it in real-life. Before he rose to fame, he was already working in many commercials and performed as a stage actor. He was born in Miami, Florida, and delivered on October 11, 1993. Like any other kid, he is close to his mother.
When he was ten years old, he got his first role as Mr. Spee in a musical version of Peter Pan. From there, his fondness for acting grew more significant, and he studied at the New World School of the Arts to improve his acting skills. He has a degree in Fine Arts from Mason Gross School of Arts. Justin was also in a relationship now with the renowned singer, Sam Smith. They began dating in 2017 and appeared several times together before calling it quits in 2018.
Ruby Rose and Phoebe Dahl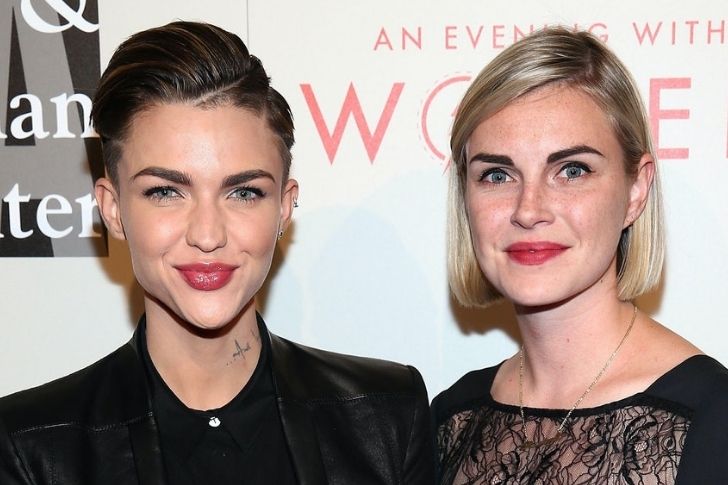 Ruby Rose is a multi-talented individual. She started as a model then ventured out to become a prominent MTV VJ in Australia. In 2008, Rose began acting, and her first breakthrough was the series Orange Is The New Black. From there, her fame rose and became a proud and influential advocate of the LGBTQ community. She was engaged to Phoebe Dahl, a fashion designer, but later ended their relationship.
Even in their breakup, the two of them still expressed their love for each other. Phoebe helped Ruby to identify herself more, and she is thankful for that. Ruby has a net worth of $2 million, and this wealth helped her put up different investments in life. On the other hand, Phoebe Dahl is a great fashion designer and continues to do her work in the industry. Even if fans want them to go back together, they are happy being single.
Chaz Bono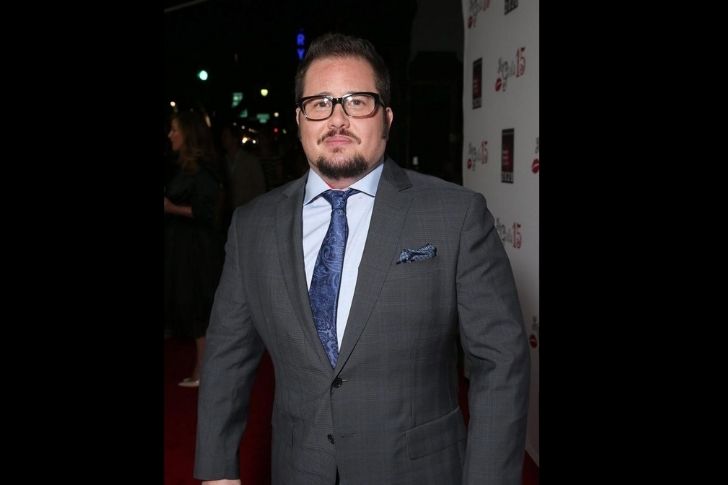 Chaz Bono is a proud transgender person. He is an American author, musician, advocate, actor, and public speaker. He is also the son of famous singer Cher with Sonny Bono. Chaz's career began when he joined a band Ceremony. The band experienced moderate success. Ever since he started his passion, he was open to being a lesbian. He always advocates for people about LGBT and part of the various prominent magazine. With his many investments, he underwent surgery from being a woman to a man.
Like other members of their community, he was struggling to get accepted by everyone. With his wit and talents, he wrote a book to share his experiences about society. He published The End of Innocence, a memoir of past relationships about how his band fell and how music inspired him. Chaz was in a 12-year relationship with Jennifer Elia, but they parted ways because of personal matters after being together for years.
Rutina Wesley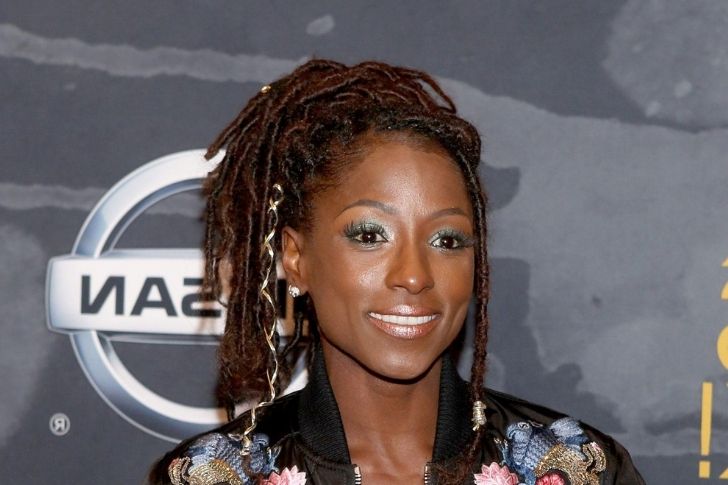 Rutina Wesley became famous for her role as Tara Thornton in the TV series True Blood. She was born on February 1, 1979. Rutina has a degree in Fine Arts and graduated from the University of Evansville. After finishing her college education, she immediately tried her luck with acting, and before anyone knew it, she was racking up projects after projects.
She married Jacob Fishel first, but after being together for years, they broke up. It took time for her to be out in public as a part of the LGBT community. Just recently, she got engaged to Shonda. She describes her relationship with her as true and loving. She was always there for her, wide arms open. Rutina has many works in film, and fans are excited to see her once again. Even today, her beauty is apparent, and many are curious about her beauty secret. This woman is an inspiration for all.
Andrew Rannells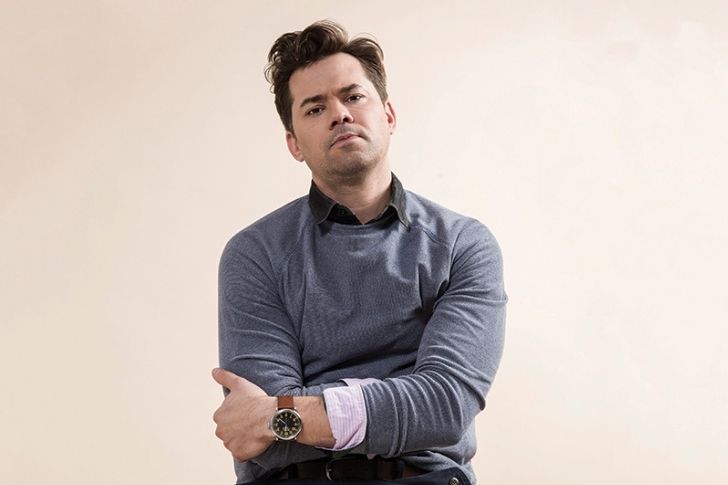 Andrew Rannells is a proud member of the LGBT group. He has been openly gay since high school. Andrew was 18 years old when he came out to his family, and since then, they have supported him. It was easy and straightforward for Andrew, luckily to be included in this kind of family. Although he has his own struggles, the acceptance from his family was never part of it. Because of their love and support, he was able to make a significant investment in his life.
Rannells was successful in his career, where he received many nominations and awards, including Tony Awards for Best Performance and a Grammy Award for Best Musical Theater Album. He got spotted with the Actor Tuc Watkins in 2009. They met on the set of The Boys in the Band for its Broadway 50th Anniversary. The couple even worked on Black Monday, and it was the best experience for the LGBT couple.
John Early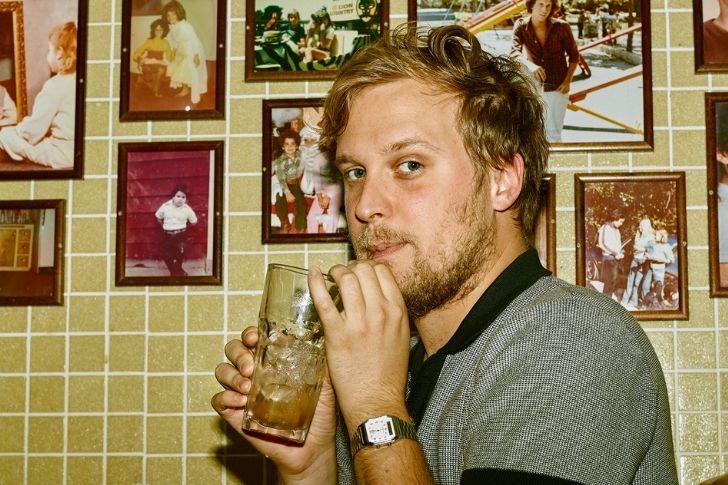 For someone who works in mass media, it is quite hard to keep your private affairs private. However, many celebrities worked hard to keep their personal life off the bay and managed to do so, just like the rising star, John Early. John Early is born in Tennessee who went to New York to study but managed to work in Comedy Theatre. John is very open about his sexuality, and to it, his brand of stand comedy jokes involves and revolves around gay jokes.
After being exposed in the scene, it was not long before he got into mainstream acting. He appeared in many television shows such as 30 Rock, High Maintenance, Wet Hot American Summer: First Day Camp, Difficult People and, Haters Back Off. John also starred in films such as Bad Neighbors: Sorority Rising, Last Night and, Save Yourselves. He is also a star in the long-running tv show Search Party. With these projects, he earns a net worth of $ 1.6 million. His father is a religious man; from here, we can assume why he is so private and has not made public his affairs.
Lea DeLaria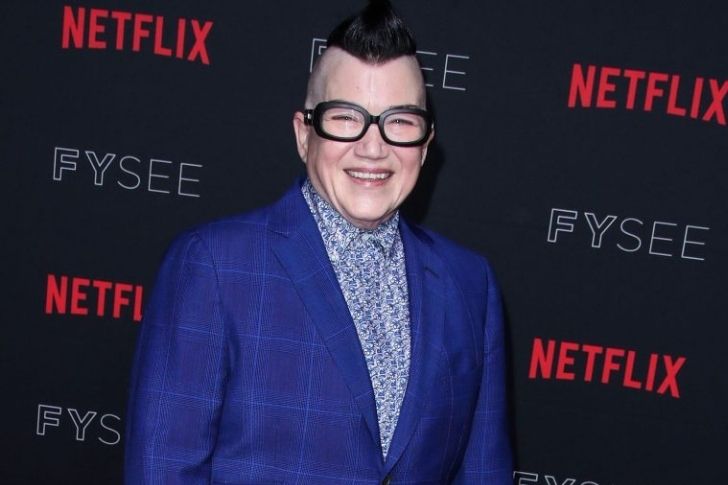 Lea DeLaria made her fame through the hit TV series Orange Is the New Black as Carrie "Big Boo" Black. Here she played an inmate as the story revolves around life inside prison. The viewers and critics gave DeLaria's acting skills in the same show high credits. However, before she became an instant celebrity actress for the said role, Lea DeLaria is also a comedian and jazz singer. DeLaria describes herself as an entertainer. Although she is a multi-faceted artist, she does not contain herself in one genre as she said, she can do it all.
DeLaria has starred in Broadway shows such as On the Town in 1998 and The Rocky Horror Show in 2000. She also does some acting on the big screen, such as in Fat Rose and Squeaky and Cars 3. Apart from Orange is the New Black, she is most remembered in her TV series as Queenie in the show Reprisal. Lea was once in a relationship with the fashion editor, Chelsea Fairless, but they broke up in 2017. Since then, DeLaria didn't have any serious relationship so far, and she remained in contact with Fairless.
Shannon Purser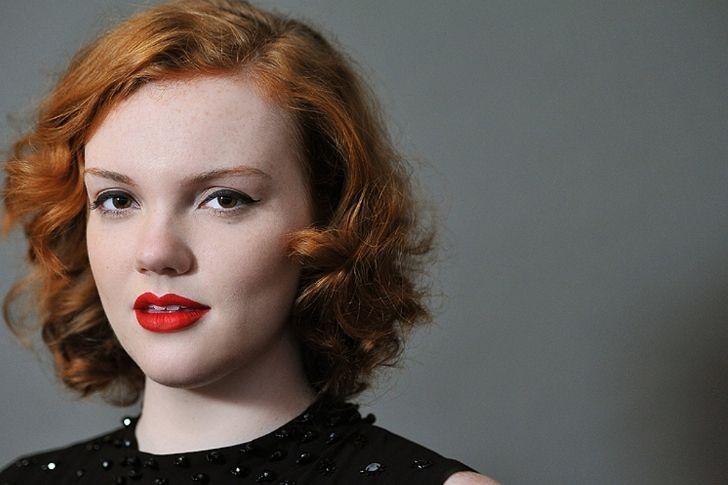 The 23-year-old star, Shannon Purser, debuted on the screen as Barb in the hit Netflix series, The Stranger Things. Although she played a small role, showrunners quickly noticed her great potential and talent, which later earned her a spot in another hit series, Riverdale as Ethel Muggs. Not long enough, Shannon made her first lead in the Netflix movie; Sierra Burgess is a Loser next to another rising star, Noah Centineo.
Most of the viewers find Shannon and Noah's chemistry believable. Some have speculated that they might be an item in the making. It might be a good idea, but apparently, Shannon is not dating anyone right now. She is single and had expressed her sexuality as bisexual. She may not be interested in meeting anyone at the moment as she is busy building her career and is on her way to making a sound investment. Either way, we wish her the best of luck.
Noah Galvin and Ben Platt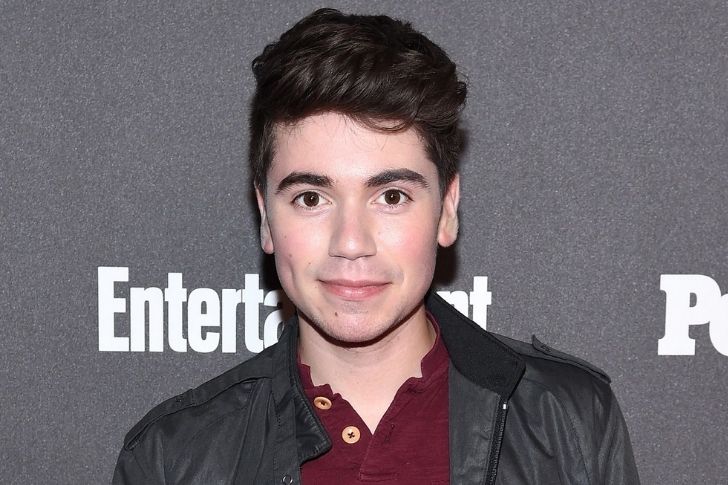 Noah Egidi Galvin was born on May 6, 1994 and is a New Yorker. He is an actor and singer who became famous through the sitcom The Real O'Neals and the Broadway show Dear Evan Hansen. He was also included in the film The Perks of Being a Wallflower. The 26-year-old star replaced Ben Platt on Dear Evan Hansen, but it's safe to say that sparks flew for these two even back then. After all, they eventually ended up together.
The two got close through the show Dear Evan Hansen and have confessed feeling a connection early on. The two announced that there were dating in 2020 and they have become public with their relationship since then. Despite health challenges during 2020, Ben and Noah continued to stay together and even advocated for similar causes. Thanks to Ben's health insurance and the support for his partner, he eventually recovered.
Robin Lord Taylor and Richard Dibella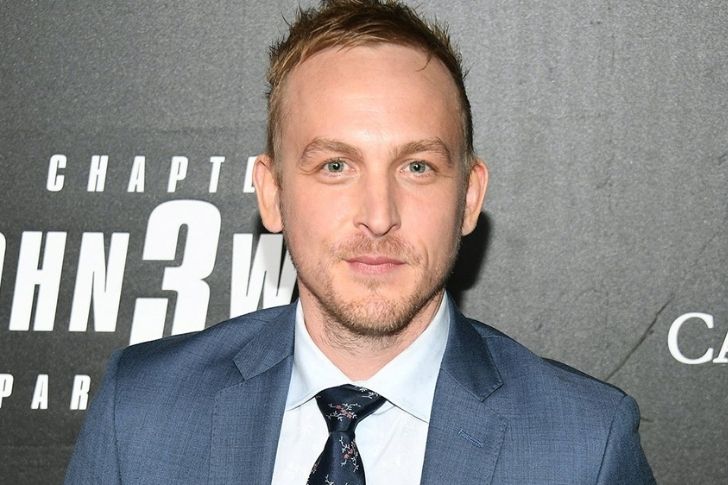 Robin Lord Taylor got everyone's attention when he played the role of Penguin in TV series, Gotham. The actor was born in Iowa on June 4, 1978, and went to Northwestern University where he got his Arts degree. He proved that his gender preference is not a limitation to what he can do or perform as an actor. He might often be typecast in manly roles, but his versatility and talent still shines through.
Another amazing thing about the actor is how he has managed to keep his decade-long relationship private, and away from the prying eyes of the media. It was only in 2014 when he announced that he had tied the knot with Richard Dibella, an actor and production designer, three years prior. Since then, the couple have always been seen together in different events, showing how proud they are of their love. We're sure many would find their union enviable—relationship goals, even!
Caitlyn Jenner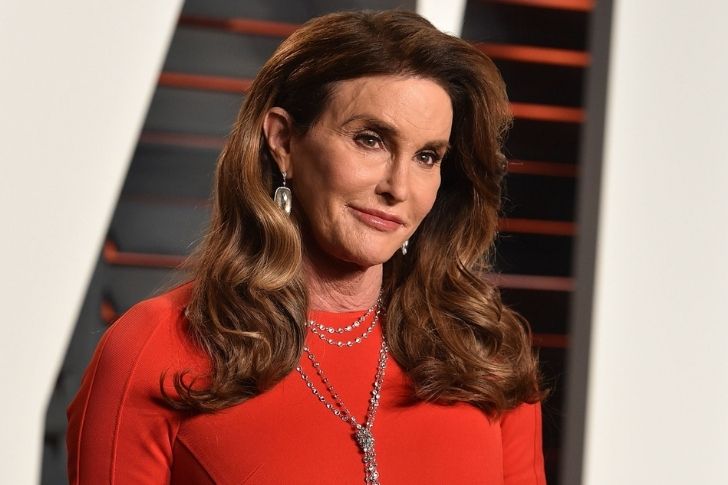 Caitlyn Jenner was once named the most famous transwoman in the world. It is no doubt due to her influence within the LGBTQ community and even outside of it. Caitlyn Jenner was a former Olympic champion decathlete who gained much popularity back in the 70s for winning multiple gold medals. Jenner has 6 children in total and has wed 3 times. Before transitioning and coming out to the world, Jenner had been married to Kris Jenner, the Kardashian matriarch.
It was in 2015 when the news first broke and things happened pretty quickly for her. She legally changed her name and gender, then underwent surgery to fully transition into a woman in 2017. Jenner once claimed that he was never attracted to men and had always developed romantic feelings for women. Big changes may have happened in her life since, but the former athlete maintains a net worth of $100 million through various personal investments.
Asia Kate Dillon and Corine Donly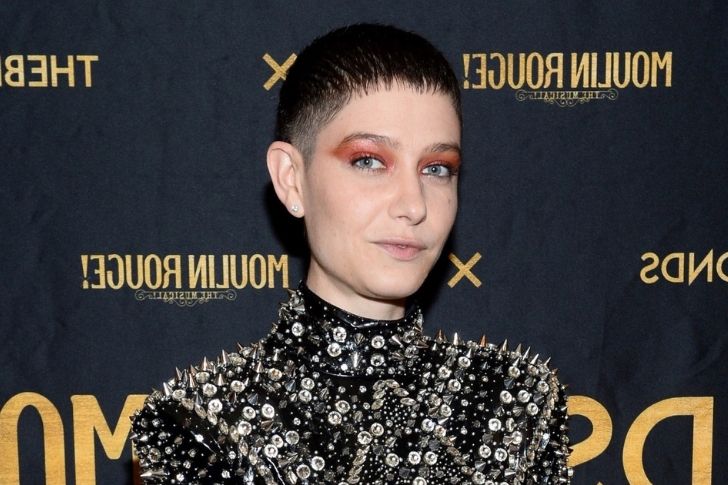 Asia Kate Dillon, is currently among the non-binary actors who have made it to the mainstream, with credit to her appearance in the popular Netflix show Orange Is the New Black. They also appeared in John Wick: Chapter 3 Parabellum and Opus for All. Following the string of successful roles she had been landing, Dillon also won an iconic role in Billions as Taylor Mason, who represented a non-binary character. Aside from acting, they also other investments, including Mirror/Fire Production, which helped them gain a net worth of $4 million
At present, the talented creative is dating Corine Donly who is a playwright. Donly also identifies as non-binary and the two started seeing each other in 2008, before later splitting up. In 2017, however, Donly reached out to Dillon and from there rekindled their relationship. The two are obviously inseparable and even work together on projects. Dillon produced the play that Donly wrote called Orchid Receipt Service.
Tom Daley and Dustin Lance Black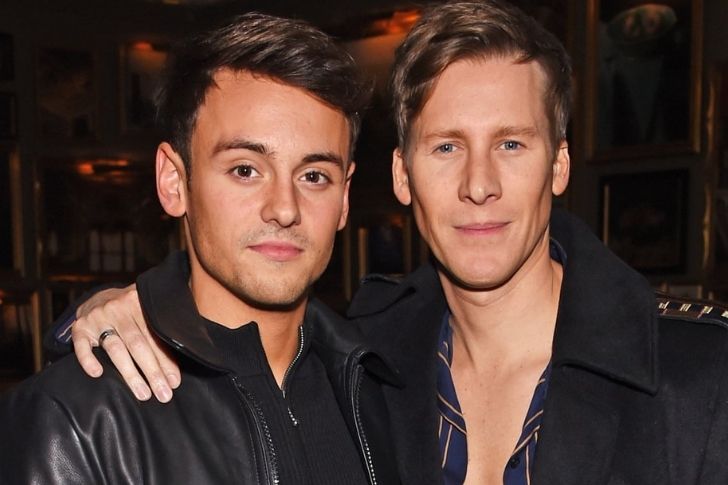 Power couple Tom Daley and Dustin Lance Black is the picture of a modern family. Tom Daley is a famous athlete who earned his celebrity status at an early age with credit to his skill in diving. Dustin Lance Black, on the other hand, is also successful in his field. Black is an award-winning director, producer, and screenwriter. He won Best Screenplay at the Oscar's for his film Milk in 2009. Black is also an LGBT rights activist.
Despite the 20-year age difference between them, Daley and Black managed to build a strong relationship. They have been together since 2013. We're sure many find their story inspiring and this one gets a happy ending, too. The two got married in 2017 at Bovey Castle in Devon. In 2018, the couple announced that they were expecting their first child via surrogacy. With Daley's net worth of $4 million and Black has $6 million net worth, they are certainly ready to take on this next chapter in their life together.
Pedro Almodóvar and Fernando Iglesias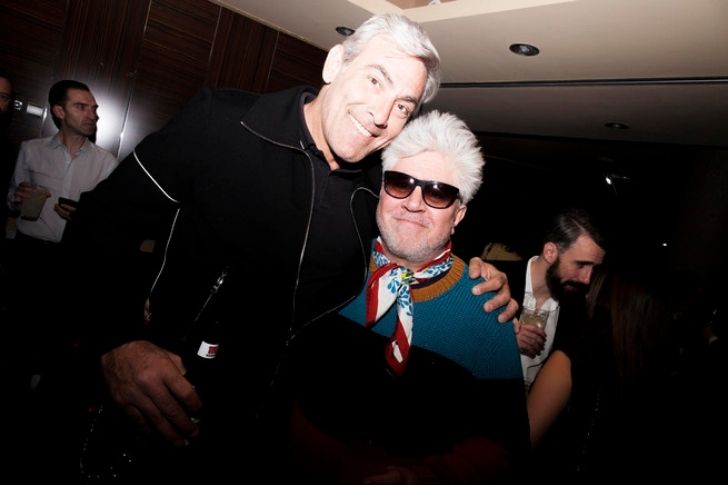 Pedro Almodóvar made his mark in the film industry through his artistry and excellent approach in filming. Almodóvar is a Spanish filmmaker, director, screenwriter, and producer who is responsible for several highly acclaimed international films such as Pain and Glory, Julieta, All About My Mother, and The Skin I Live In. To his credit, Almodóvar has won two Academy Awards and two Golden Globe Awards, apart from other international accolades. At the age of 71, Almodóvar has a net worth of $20 million.
Almodóvar is open about his being part of the LGBTQ community. He has had several relationships before, but the longest would have to be with his current partner, Fernando Iglesias Mas. Iglesias Mas is an actor and photographer. He often appears in Almodóvar's films, but is distant from the media and lives a private life. It was reported that the two, despite the fact that they have been together since 2002, actually live separately.
Aaron Schock
Former Congressman of Illinois, Aaron Schock took to Instagram to officially come out as gay on March of 2020. His admission shocked the netizens and his post received mixed reactions. Some found his liberation inspiring, being a prominent figure with great influence in politics. But a lot have also voiced their disdain towards Schock's former stand against LGBTQ rights and his stand against same-sex marriage. He had also once denied his true sexual orientation.
Schock was born on May 28, 1981. He has a Bachelor of Science degree in finance from Bradley University and owned the Garage Tek franchise, before his commitment to politics. Schock is a Republican and was recognized as the youngest member of the congress when he was hailed as Illinois Representative in the Congress in 2009. At that time, he was only 28 years old. He assumed the position for 6 years until his resignation in 2015 due to several scandals that had been dealing with.
Amybeth McNulty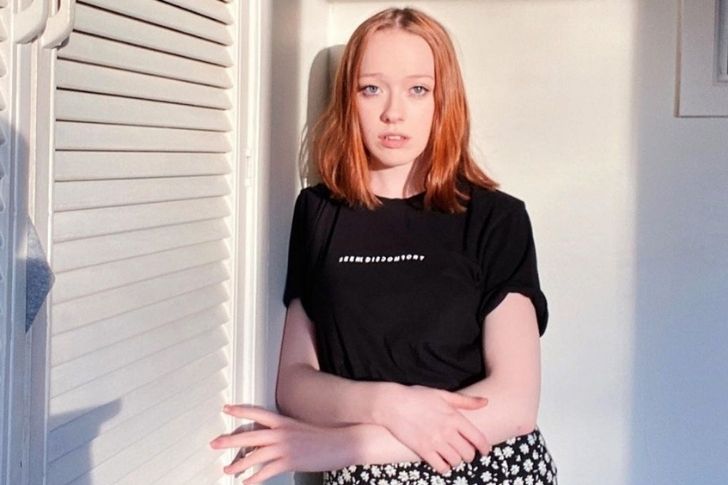 Anne with an E main star, Amybeth McNulty came out as bisexual during 2020's pride month and surprised everyone. However, more than the negative backlash, she instead received a lot of heartfelt congratulatory messages for her bold move. Amybeth is a 19-year-old Irish-Canadian star who rose to fame with credit to her portrayal of the character Anne Shirley in Netflix's series Anne with an E.
The show ran for 3 seasons and received many praises from fans of Lucy Maud Montgomery's famous novel. With her portrayal of the said role, she received numerous accolades, and even won two awards to her credit. Anne and Blythe's pairing was loved by viewers and many wondered if sparks flew behind the scenes, too.  Despite their on-screen chemistry, Amybeth and Lucas Zurmann was not a thing. Zurmann admitted to being in a relationship while Amybeth is said to be single and enjoying her rising career.
Clea Duvall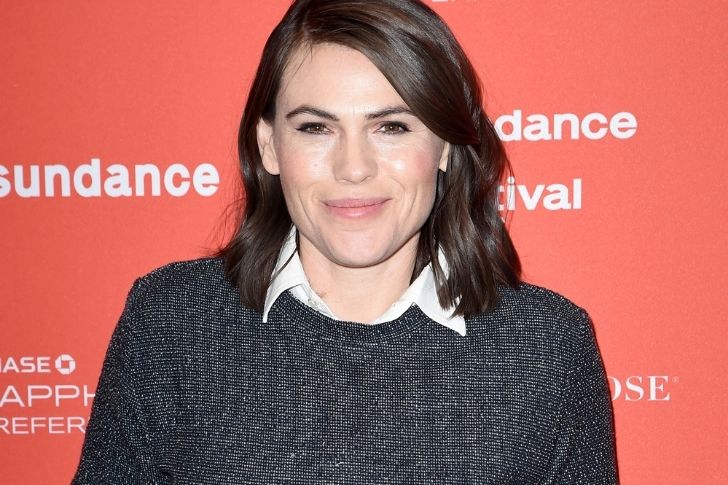 Clea Duvall is a 43-year-old actress and filmmaker, whose most recent work is the Hulu film Happiest Season, which stars Kristen Stewart and Mackenzie Davis in the lead roles. The film, which has since been branded as a "gay rom-com", encompasses the joys and complexities of same sex relationships and everything that comprises it. It is not a surprise that Clea would give so much color and artistry to this film as she openly identifies as a lesbian.
Clea who has a net worth of $1.5 million has been in the industry for decades now. She made her name as an actress and had been featured in several films such as The Faculty, She's All That, But I'm a Cheerleader, and Girl, Interrupted. Clea made her directorial debut in the 2016 film, The Intervention. She has also had high profile relationships industry and for a while, she dated Elliot Page (formerly known as Ellen Page).
Cole Escola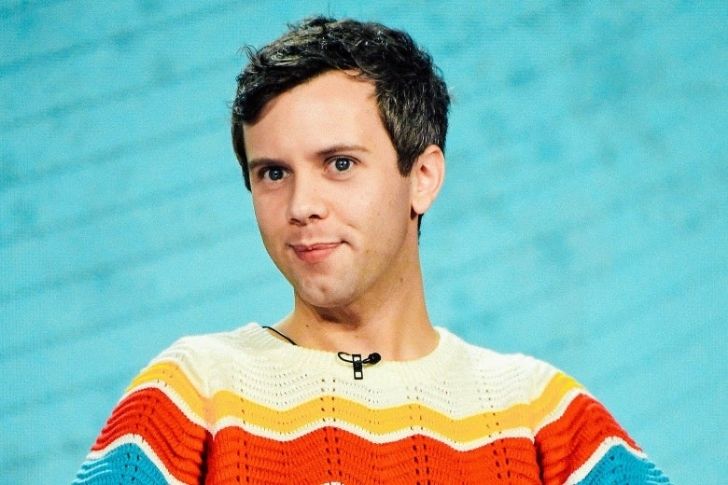 Cole Escola is among the rising comedians of our generation. Cole was born on November 25, 1986, and raised in Clatskanie Oregon. He has humble beginnings and came from an underprivileged family. Early on, he strived hard to get to where he is right now. Cole moved to Manhattan after he graduated from high school to get a degree in Humanities. But as fate would have it, he got steered in a new direction, and became a popular personality in stage shows and in the comedy scene.
When Cole met Jeffrey Self, he was given another opportunity to rise as an artist. They launched their own YouTube channel and later produced their own show, Jeffrey and Cole Casserole in 2009. As Cole transitioned to the mainstream, he managed to book major gigs in TV shows such as Difficult People and recently, At Home with Amy Sedaris. Cole is said to be single at this moment and focusing on achieving more in his career.
Amandla Stenberg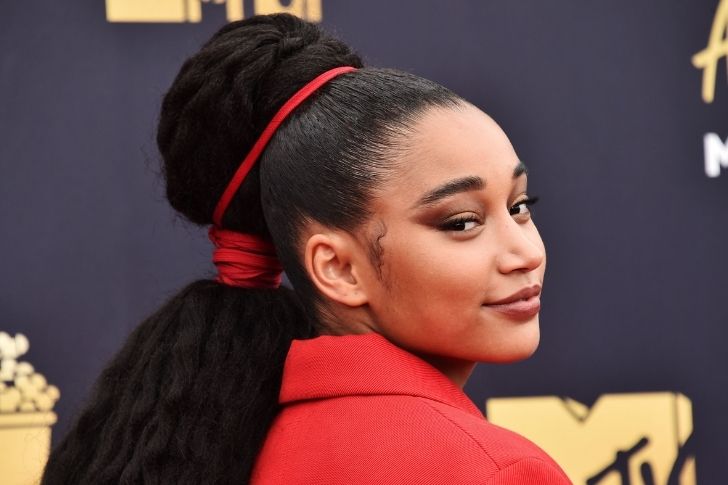 We all remember Amandla Stenberg as Rue in the movie Hunger Games, but she has done plenty more notable work since then. Now that she's in her 20s, it's clear that this young actress is destined for even bigger things. She recently starred in the film Everything, Everything in the lead role. Amandla was also the lead star of the critically acclaimed 2018 film The Hate the U Give, for which her performance also garnered appreciation from viewers and critics.
With all these to her credit, Amandla is an actress that we should all watch for. But beyond her fame and success in her career, Amandla has a pretty interesting and diverse personality too. She came out as part of the LGBTQ in 2018. This was when Amandla first announced that she is bisexual. Shortly after this confirmation about her gender preference, Amandla began dating the singer King Princess in 2018. However, after they split, she has stayed single since.
Aubrey Plaza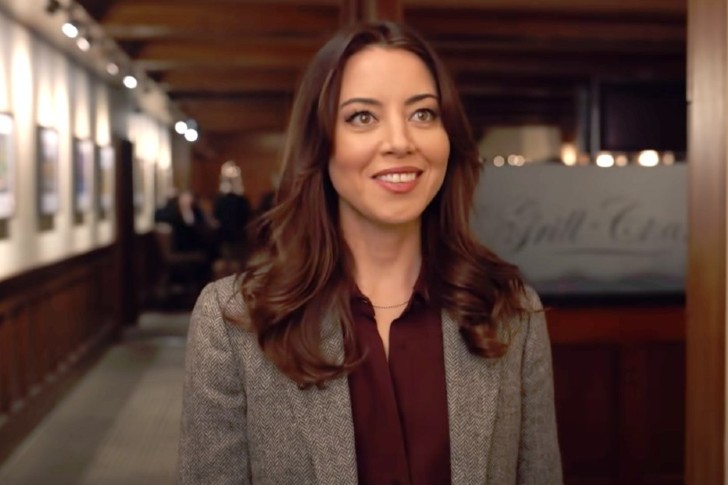 Aubrey Christine Plaza, is a comedian, actress, and producer that is not ashamed to admit that she is androgynous. Though she is in a relationship with Jeff Baena, she is aware that she is appealing to both sexes. She grew up in a fairly well-to-do household and also holds a degree in film from New York's University Tisch School of the Arts.  Unlike her parents who worked in law and finances, Aubrey wanted something more creative. Pursuing her passion, the Black Bear star started her career doing improvs and sketch comedy.
With her talent and appealing beauty, she managed to make her way into Hollywood. Though she only got bit parts at first, she later received bigger roles in films such as Funny People, Mike and Dave Need Wedding Dates, and Ingrid Goes West. This is just the beginning for the actress, of course. As long as she looks after her health and invests in proper insurance, she'll surely go a long way.
Alessandro Michele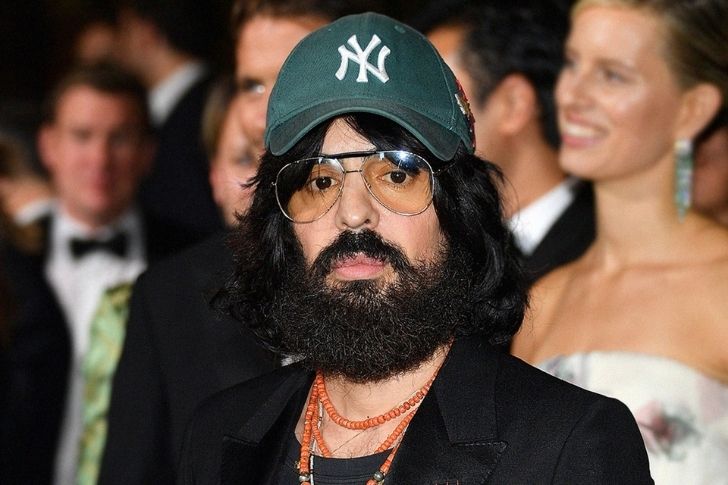 This person is so fabulous that glamorous should part of his name. Need we say more? Alessandro Michele is the creative director of Gucci—one of the most recognizable fashion luxury brands in the world. He is the one who's in charge of Gucci's collections and international brand image. Indeed, if there's one person you need fashion advice from, Michele is the person to find!
But his success in not limited to the fashion world, for he is also very happy with his love life. Michele's love story is interesting in that he met his boyfriend, Giovanni Attili, on Myspace of all places. He shared in an interview that when he got a new laptop back in 2005, a friend insisted that he try the social media platform. There, he quickly stumbled upon his future partner's profile picture among his friend's friend lists. They started messaging each other and they've been together ever since. With Michele's net worth and investments, they surely have a good life ahead of them.
Andreja Pejic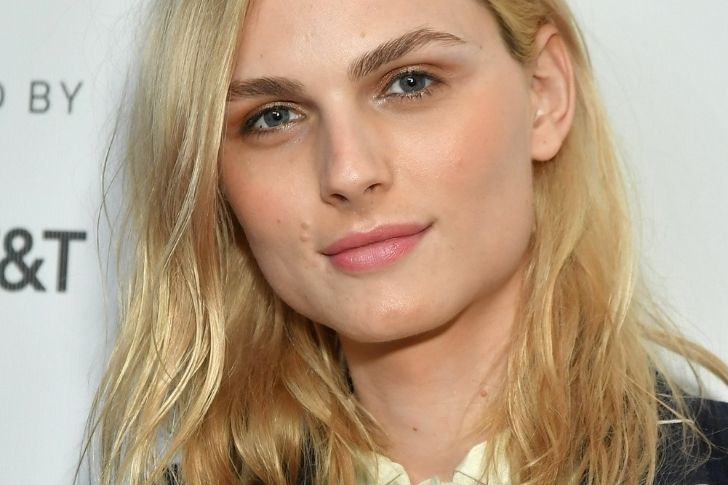 Dubbed as the "Prettiest Boy in the World", this gorgeous supermodel has a lot of firsts under her belt. She was known as the world's first fully androgynous supermodel. Andreja later became the first openly transgender model profiled by Vogue, the first transgender woman to appear on the cover of GQ, and became the first-ever transwoman to sign a cosmetics contract. Indeed, coming out in 2013 has proven to be one of the greatest decisions of her life, and it must have taken a lot of courage to do so.
Aside from being a successful model, her romantic life is just as colorful. Pejic had previously dated Are You the One? cast member Remy Duran. We hope she remains to be as iconic and inspiring in the future as she is today. Maybe, a financial advisor would be of great help to make sure that she is able to invest her wealth in all the right things.
Sam Smith And Brandon Flynn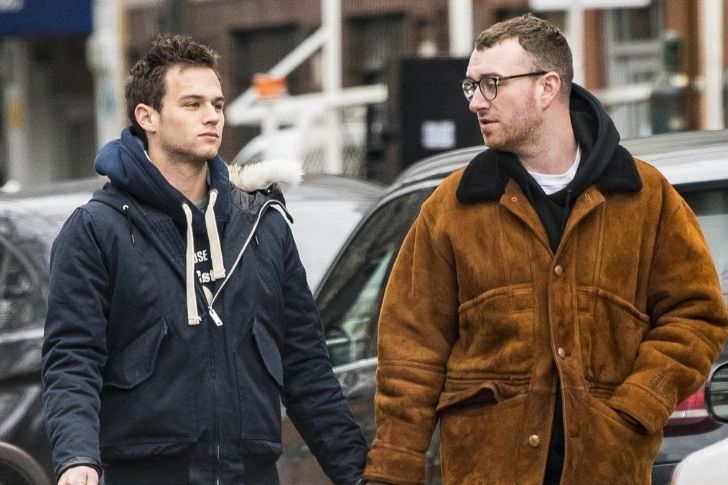 Sam Smith is one of the most remarkable singer-songwriters active today. He rose to stardom after the release of his debut album In the Lonely Hour, which was released in 2014, and he also gets credit for hit songs such as "Lay Me Down", "Stay with Me", and "I'm Not the Only One". All of which were an international success. Smith has won four Grammy Awards, three Brit Awards, three Billboard Music Awards, as well as a Golden Globe and an Academy Award throughout his career.
Smith identifies as non-binary or genderqueer. He once said that he feels just as much a woman as he is a man. Perhaps that's where the emotional depth of his songs come from. Outside his singing career, he is reported to have been in a relationship with the actor Brandon Flynn. However, the two reportedly broke up in 2018 after nine months of dating. Regardless of who he ends up with, we hope they get all the happiness they deserve.
Avery Wilson
This incredible performer first became widely known for his stint as a participant in the hit singing competition The Voice in the United States. Being both a good singer and dancer, Wilson managed to impress the audience and the judges with his extraordinary talents. But, perhaps, what most people admire about him is his courage to come out and speak his authentic self once and for all.
Indeed, he has come out as bisexual by posting a simple message on Twitter, which says: "I'm bisexual. Ok bye." We should definitely give him credit for being honest with himself, and the humorous way he announced it to the world. His act will inspire a lot of people from the LGBT community to step up and let their voices be heard as well. Avery's tweet received a lot of support, gaining over 20,000 retweets and over 206,000 likes. His act of self-love and courage has gained him even more admiration from people.
BD Wong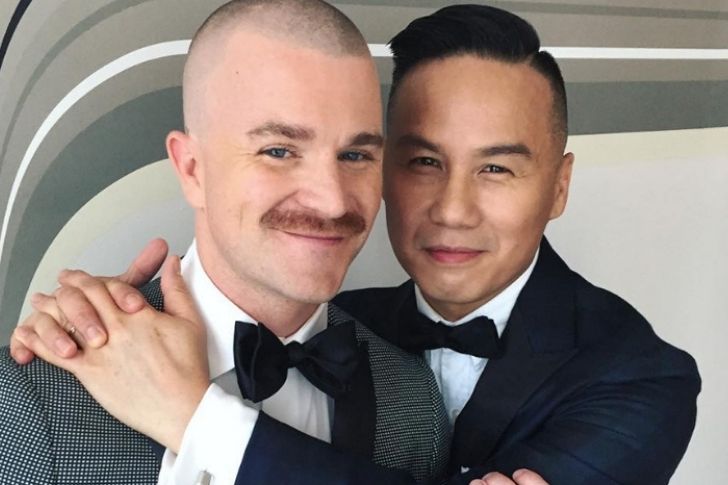 BD Wong is a well-loved actor who rose to fame for his role as Song Liling in M. Butterfly. With credit to this role, he became the only actor in Broadway history to receive the Tony Award, Drama Desk Award, Outer Critics Circle Award, Theatre World Award, as well as a Clarence Derwent Award. He also appeared in other award-winning TV shows such Mr. Robot, which earned him an Emmy nomination for Outstanding Guest Actor in a Drama series. What most people don't know, however, is that BD Wong openly identifies as a gay man.
He has been in a relationship with talent agent Richie Jackson since 1988.  In 2000, the couple had twin sons—Boaz Dov, who passed away 90 minutes after birth, and Jackson Foo Wong—through a surrogate mother. This isn't entirely uncommon for same sex couples and many are turning to this method so that they, too, could build their own family.
Sara Ramirez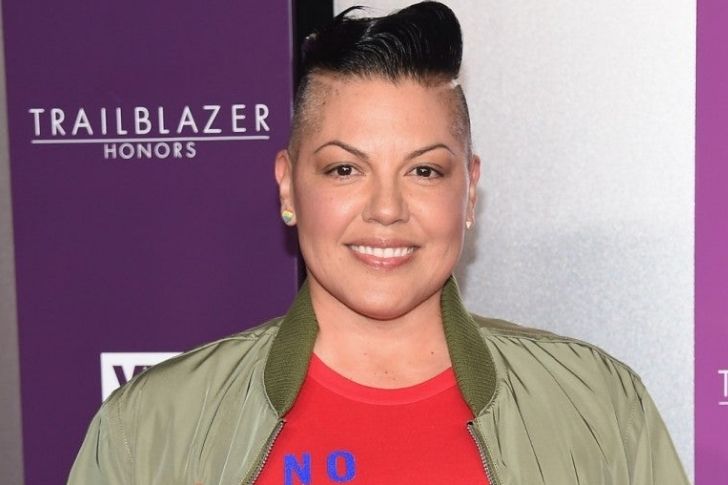 Sara Ramirez is an award-winning actor and singer-songwriter. She moved to the US from Mexico when she was just eight years old. Later, she was able to get a fine arts degree from the prestigious Julliard School. Ramirez rose to fame for her credit role as Lady of the Lake in the 2005 Broadway musical Spamalot, for which she won the coveted Tony Award for Best Featured Actress in a Musical. She also appeared in other well-loved shows such as Grey's Anatomy.
She is a recipient of a Tony Award, a Screen Actors Guild Award, and a Satellite Award. But, perhaps, her most admirable trait is the fact that she's also an activist for LGBT rights. Sara's extensive campaigns has won her the Ally for Equality Award from the Human Rights Campaign Foundation in 2015. In addition, Ramirez also supports other groups including BiNetUSA, Bisexual Organizing Project, and the American Institute of Bisexuality.
Guillermo Diaz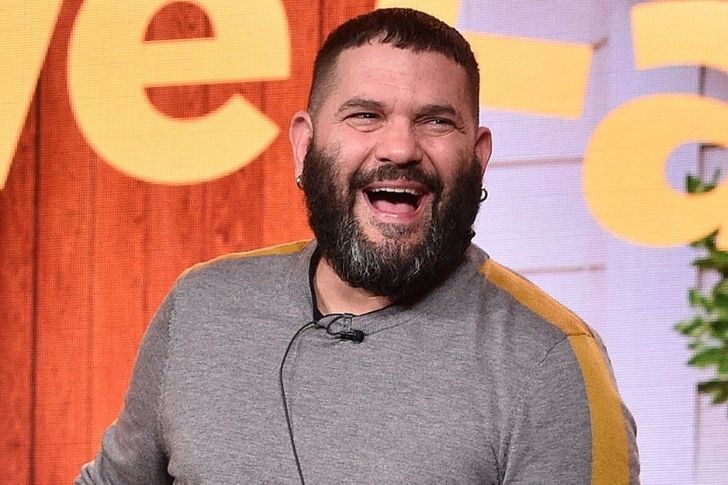 Guillermo Diaz is a talented actor who is widely known for his role in films like Half Baked, 200 Cigarettes, and Stonewall. Diaz also appeared in TV shows such as Scandal, Law and Order, Weeds, ER, and Broad City. Even from the beginning, the actor has always been honest about his sexuality. He proudly considers himself a gay man. In an interview, he told a magazine that his rough upbringing in New York City ultimately made him a better actor. He said that he learned how to constantly try and cover up the fact that he was gay.
The façade that he had to maintain was his first shot in acting. He was named one of OUT Magazine's 100 most influential gay, lesbian, bisexual, or transgender people for 2013. Following this recognition, in 2017, he was also nominated to Out magazine's "OUT 100" in recognition of his work and his visibility.
Carrie Brownstein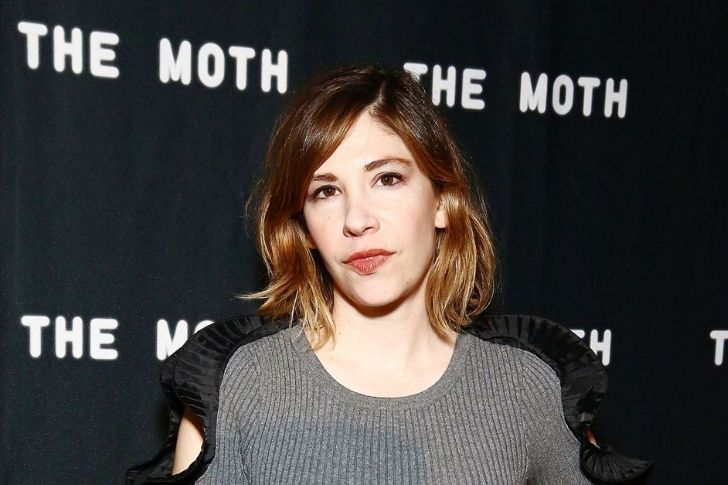 Carrie Rachel Brownstein is a talented musician, actress, writer, director, and comedian. She first rose to fame as a member of the band Excuse 17 before forming the rock trio Sleater-Kinney. As an artist, she is well known for being one of rock music's most talented guitarists. When the band took a break, she ventured into television and started by writing and acting in a series of comedy sketches alongside Fred Armisen. These were later developed into the satirical comedy TV series Portlandia.
The show was a hit, and it won a couple of awards, including an Emmy and Peabody Awards. Brownstein came out as bisexual when she was only 21 years old. She also has a unique relationship with Fred Armisen, which she described as one of the most intimate, functional, romantic, but nonsexual relationships they have ever had. To his credit, Fred seems to share the same sentiment as he once said that their "intimacy is like no other."
Jeffrey Bowyer-Chapman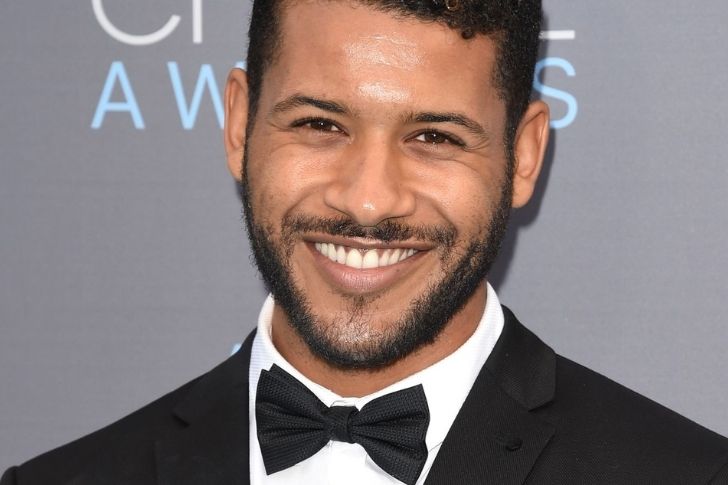 Jeffrey Bowyer-Chapman is a Canadian actor and fashion model who is widely known for his role as Jay in the comedy-drama series Unreal. He was also one of the main judges on Canada's Drag Race. His portrayal of Jay, a gay television producer, was acclaimed for its truthfulness and he received much credit for it. Indeed, as an openly gay man, himself, Bowyer-Chapman understands the impact of gay characters in media who are nuanced and three-dimensional.
In an interview, the talented actor expressed his frustration with the industry's apparent disregard of authentic LGBT roles, which is still dominated by heterosexual narratives. Jeffrey said in that interview that they are good enough. They don't have to adapt to a straight male or female portrayals to do a character justice. He knows that the LGBT community is valuable and have interesting stories to tell. Wise words from a creative who pulls from real life experiences for his craft.
Anna Paquin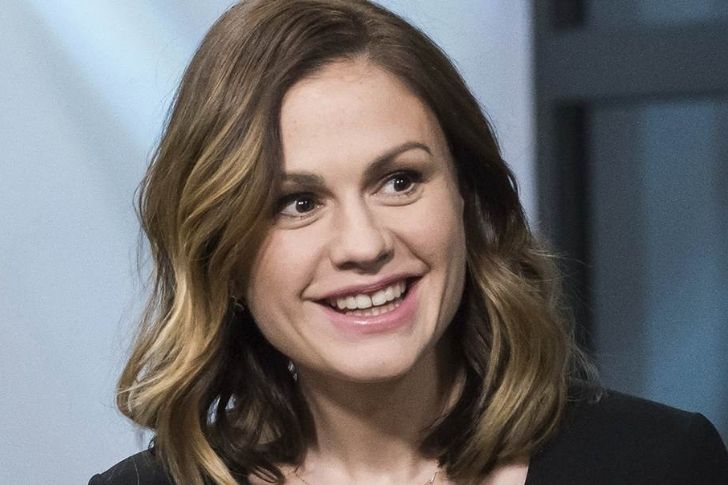 Anna Paquin is a Canadian American actress. She rose to fame for playing the credit role of Flora McGrath in the romantic drama film The Piano. For her performance, she garnered critical acclaim and even received the Academy Award for Best Supporting Actress at the age of 11, despite having had little acting experience. This win made Paquin the second-youngest winner in Oscar history.
For most audiences, however, she is best known for her portrayal of the mutant superheroine Rogue in the hugely successful X-Men franchise, for which she was nominated for a Saturn Award. In 2010, she came out as bisexual in a public service announcement for the Give a Damn campaign as part of the True Colors Fund. This is an advocacy group organized by Cyndi Lauper, which is dedicated to supporting LGBT equality. In 2014, she described herself on Twitter as "Proud to be a happily married bisexual mother."
Max Jenkins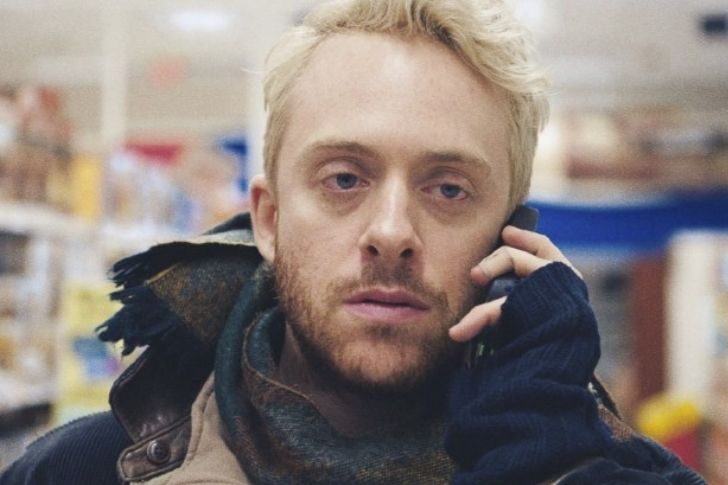 Max Jenkins is one of the LGBT actors who are changing the face of Hollywood. An honor that Max never fails to acknowledge. He rose to fame for his credit role as Max Carnegie in NBC's comedy-drama detective series The Mysteries of Laura, where he put his compelling natural and killer comedic timing to good use. However, some might know him best for his breakout role in HBO's acclaimed series High Maintenance, where he made waves as one half of the hilariously self-absorbed duo who never pay for weed.
Aside from his TV and film projects, Jenkins has also appeared in various critically acclaimed New York theatre productions such as Unnatural Acts at Classic Stage Company. The play, co-written by Jenkins and other members of the cast, was nominated for three 2012 Drama Desk Awards, including Outstanding Play. Recently, Jenkins was cast as Christopher Doyle in the Netflix dark comedy series, Dead to Me.
Daniela Vega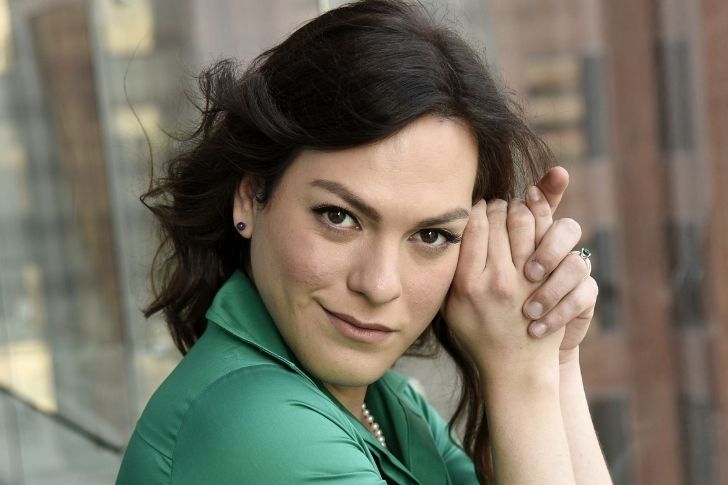 This actress is truly inspirational, especially to members of the LGBT community, for her courage and willpower to overcome all her misfortunes in life. Daniela Vega is a Chilean actress who rose to fame for her critically acclaimed performance in the Academy Award-winning 2017 film A Fantastic Woman, which tells the story of Marina and Orlando. After Orlando falls ill and passes away, Marina is forced to face family and society, and fight again to show who she is: a fantastic woman. Indeed, Vega owned her performance in the film.
Unsurprisingly, she won an award for her performance at the Palm Springs International Film Festival for Best Actress in a Foreign Language Film. She also made history as the first transgender person to be a presenter in the 90th Academy Awards in 2018. In the same year, Time magazine named this powerful actress one of the 100 most influential people in the world.
Keiynan Lonsdale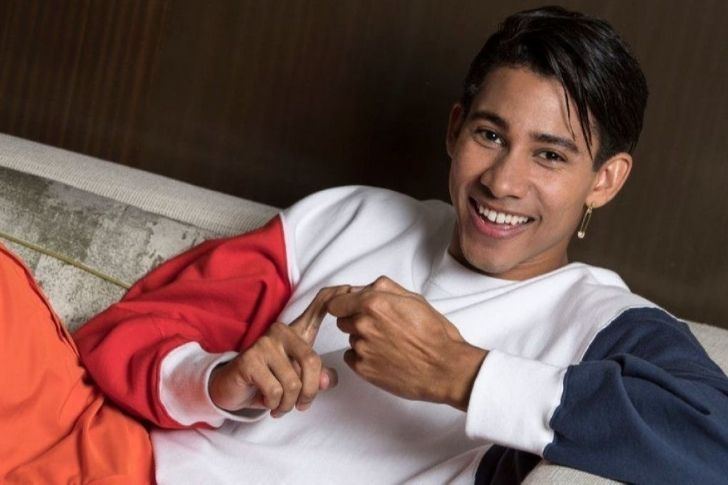 Another talented artist on this list is the Nigerian-Australian actor and performer Keiynan Lonsdale. He rose to stardom after appearing as Oliver Lloyd on the ABC series Dance Academy and as Kid Flash on The CW series The Flash. His other notable film projects include The Divergent Series and Love, Simon. The latter being the film that helped him come to terms with his own sexuality. Upon its release, the film obtained positive reviews from critics, and was called historically important, as it is the first film ever released by a major studio to focus on a gay teenage romance.
He has also worked as an MTV VJ and released original music recordings. Lonsdale identifies as queer and prefers not to label himself to a specific sexuality. With credit to his amazing talent, we're pretty sure he'll go a long way in the industry. We just hope that he takes care of his new worth so that he could enjoy his retirement in the future.
Bobbi Salvör Menuez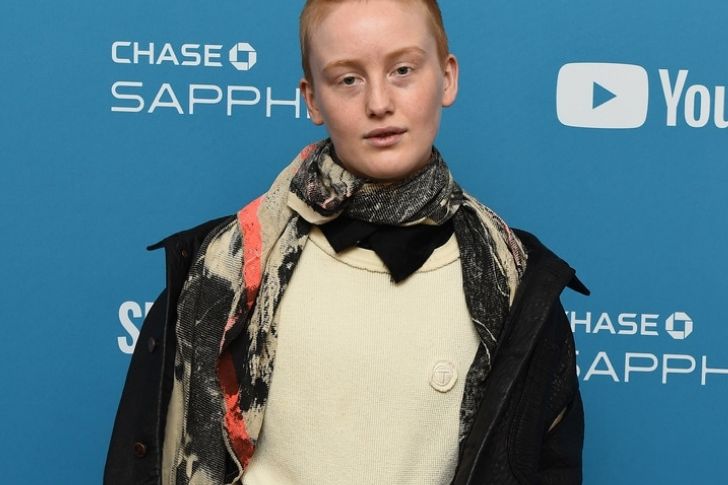 Previously known as India Menuez, Bobbi Menuez identifies as trans non-binary and uses they/them pronouns. They are an American actor, model, and founder of the Luck You artist collective in New York City. They have also received credit for their appearances in a number of successful films such as Something in the Air, The Breakup Girl, and White Girl. They were a familiar presence in shows like Transparent and I Love Dick and have been a mainstay in New York's underground art scene.
When asked about how they ended up choosing the name Bobbi, the actor said that "(they) tried it out and it felt good, and it's continued to feel better and better." They felt that changing their name to Bobbi is an important part of transitioning to a trans non-binary person. Bobbi is still relatively young, so we're sure their star will only continue to rise in the future. They have the talent and the right mindset for it, too.
Jane Lynch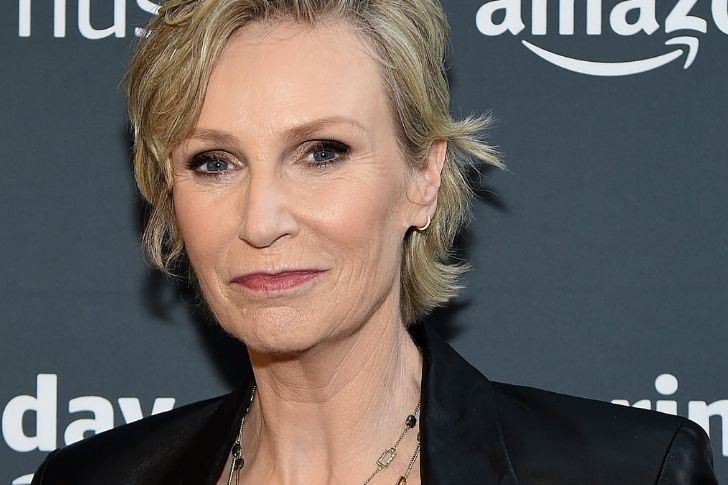 Jane Lynch is a talented actress, voice actress, and comedian who rose to fame for her credit role as Sue Sylvester in the hit musical comedy series Glee, for which she earned a Primetime Emmy Award. Lynch had also been a part of other successful shows such as Two and Half Men, The L Word, Criminal Minds, and The Marvelous Mrs. Maisel. Aside from TV, this talented actress has appeared in blockbuster comedy films like The 40-Year-Old-Virgin, Talladega Nights, and Role Models.
Throughout her illustrious career, she has garnered five Primetime Emmy Awards, two Screen Actors Guild Awards, a Satellite Award, a People's Choice Award, and a Golden Globe Award. Lynch is also one of the few actresses who is openly a lesbian. In 2005, she was named one of Power Up's "10 Amazing Lesbian Women in Showbiz". She was previously married to Lara Embry, a clinical psychologist, before they parted ways in 2014.
Troye Sivan and Jacob Taylor Bixenman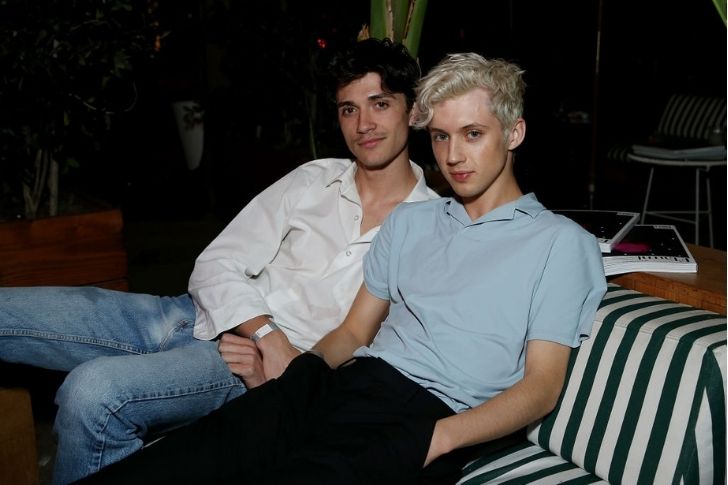 Troye Sivan is currently one of the biggest names in the music industry today. He is considered by some to be Australia'spride. He is an actor, singer, composer, and one of the YouTubers who made it big in Hollywood. Even Nicole Kidman admires his music and personality.  A big part of his charm is his is being unapologetically himself, with credit to his boldness and self-love. He has courage like no other at his age, even if he has been at the center of controversies every now and then.
His long-time boyfriend, Jacob Bixenman, is a 26 year old American model. The two had an on again, off again relationship. Earlier this year, however, the two called it quits for good and went on their separate ways, but decided to remain friends. Whatever are in store for these two in the future, we can only hope they find the best in life, career, and love.
Maria Bello and Dominique Crenn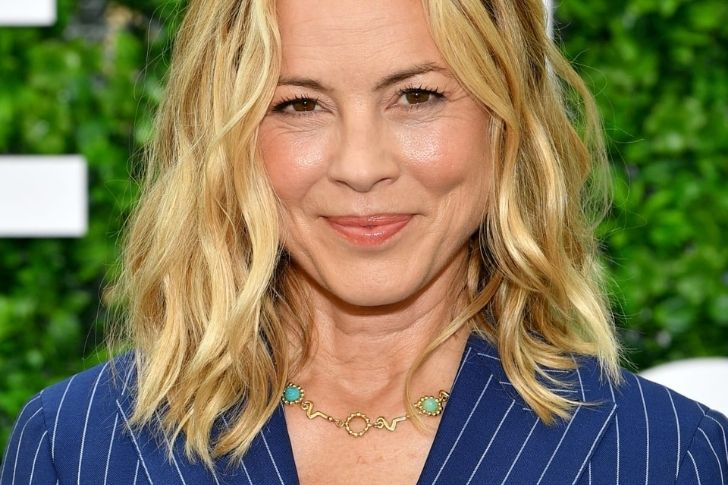 NCIS actress Maria Bello and her French chef wife, Dominique Crenn have been in love for quite some time now. The two were engaged last February of 2020 and didn't wait long till they made things official. They have one of the most inspiring LGBT love stories in the world. This couple had been living in different cities and away from each other for a period of time, but still managed to make their relationship strong. Crenn also went through health issues and Bello was a supportive fiancée through it all.
In fact, they even said that this challenge helped bring them closer together. These are the type of investments we love to see when it comes to relationships, right? The couple live a more low-profile life and barely post on social media, but with a love and strength like theirs, they don't really need pictures to prove anything. Their actions speak far louder.
Camryn Grimes and Hayley Erin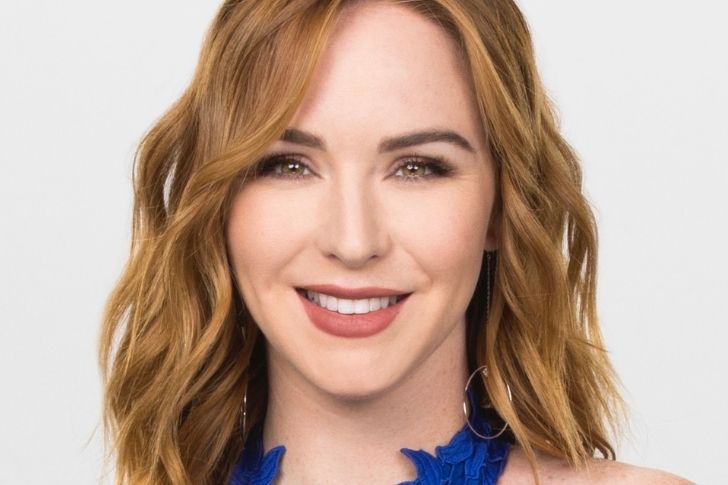 Pretty Little Liars and The Perfectionists Star Hayley Erin and 31 year old American actress Camryn Grimes worked on building the strongest foundation for their relationship long before things even got romantic between them. They were good friends prior to it and even to this date, they still reflect on their early beginnings. Even back then, they knew they were a match made in heaven. They knew that they are meant to be.
The couple revealed in an interview that they can't imagine life without each other's company. Grimes has said that it's the little things that made them click instantly. She also has the love of her life, Erin, to credit for all of her strength since according to her, she has found her support system and soul mate. While there are no reports of them planning marriage any time soon, we don't doubt that it is in the cards for these lovebirds.
Curdin Orlik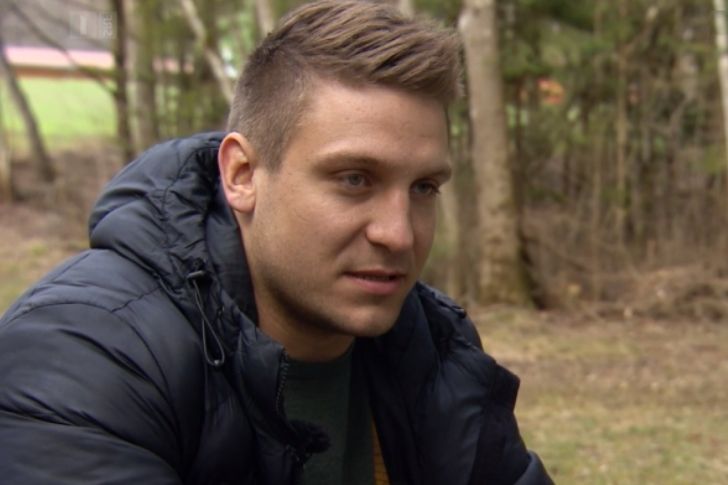 Curdin Orlik is an agronomist, and a professional wrestler. He made history for being the first ever openly gay athlete in the history of wrestling and in Schwingen. He had a very interesting childhood and Orlik had always known that he was gay starting as early as the age of 12. He said that for now, he is not looking for any relationship. It may take some time for him to commit, especially the part of going public about it.
Orlik has said that he didn't come out to find romance. He did it for himself. We are guessing that for now, Orlik is just going to take his time with being more comfortable with his sexuality and adjusting to how the world, and his family now see him. We are sure he will find love in the future, and when that happens, he will have to credit his patience for good things take time!
Darin Zanyar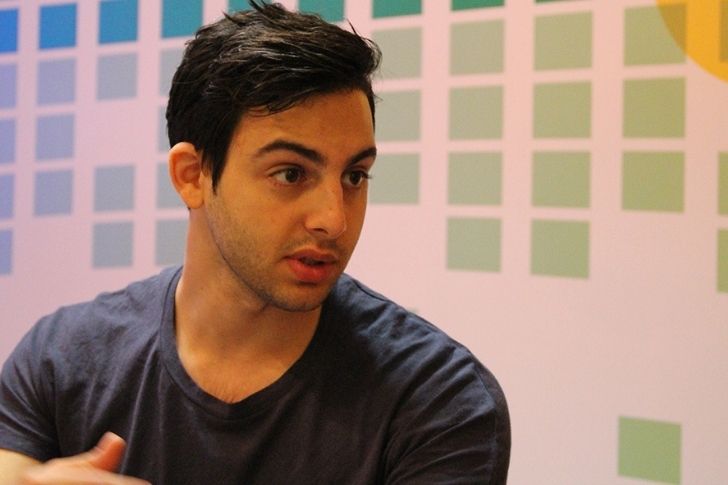 Darin Zanyar is another courageous 33-year-old gay man who bravely revealed his true sexuality to the world. This talented singer-songwriter who has 7 platinum albums to his credit once said that he was glad that he did not come out through a relationship. For now, he is single and he is happy.  When this Swedish pop star came finally came out of the closet, he said that everyone deserves love, acceptance, and respect for being who they are.
He took to Instagram to post a solo picture to celebrate pride month, with a caption that says he knows how hard it must be for people like him all over the world to hide self-authenticity. He also said he felt the same, but at the end of the day he is proud to be gay. We're sure Darin will inspire a lot of people, not just through music, but through his powerful messages as well.
Devin Ibañez and Fergus Wade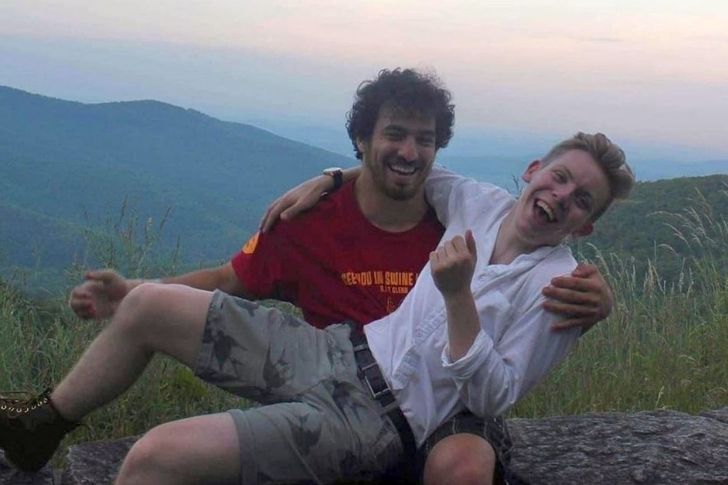 Pro rugby player, Devin Ibañez and his long-time boyfriend Fergus Wade have the sweetest relationship. The star athlete revealed in an interview that he has never been more sure of anything in his life, when referring to his current relationship. Devin pointed out that although coming out was easy, he needed enough motivation to get him through it. Fergus never pushed him, but he was always encouraging him and patiently waited for the day.
He knew that by the time he is ready, Fergus would be there holding his hand and ready to catch him come what may. Also, one of his motivations was the number of athletes in the States who have recently come out of the closet. He gives credit for the courage to go through with the revelation to the love of his life. Now, he has had many in the LGBTQ communities, along with allies, thanking him for the inspiration.
Guillaume Cizeron and David Moreno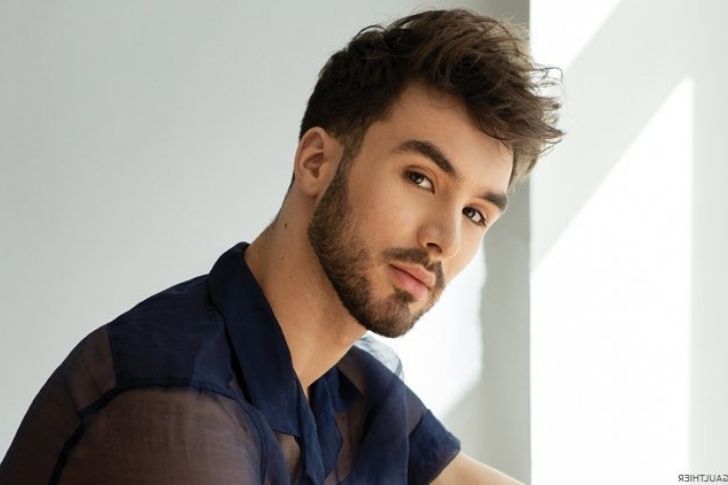 Guillaume Cizeron is a French ice skater, and 6 time champion of the sport. He and his boyfriend, David Moreno, have been together for years.  This is despite the fact that Cizeron has been in the spotlight since he started his career way in 2002. He also has one of the most inspiring coming out stories, doing so by introducing his boyfriend to the whole world through his Instagram. Then, later that year, he spoke about his sexuality for the first time with Tetu, a French language LGBT publication.
The photo received much credit, but Cizeron has said that he had never been embarrassed of his real self. Despite this, he also said that he had his hesitations at first, likely due to the fact that people online can be quite negative toward such things. Nonetheless, he went through with it and we're sure nothing beats the feeling of finally living his authentic self.
Hig Roberts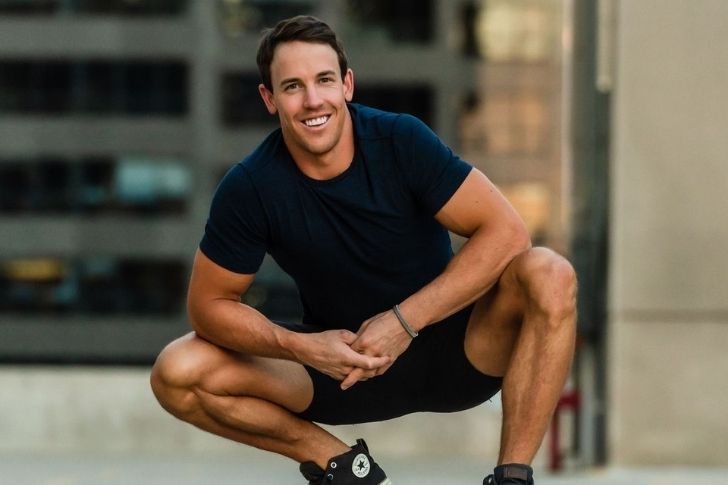 Hig Roberts is an American alpine skier and has even competed in the World Cup, proving just how talented he truly is when it comes to the sport. He won 2 giant slalom national titles, and he earned these while competing with the United States Ski Team. His coming out was comparably easy and according to him, he had a lot of support from family and friends as well. Hig is proud to be gay and says that it will always be a part of him.
He said that after he came out, he felt this calmness, the same feeling he got after one of his wins and felt relieved to have achieved something. As for dating, he said he wanted to keep it low key at the moment and personal, sort of like a "me time" for the skier. All credit to this star for their bravery and honesty when it comes to their real self. We hope for more success for them in the future!
Thomas Roberts and Patrick Abner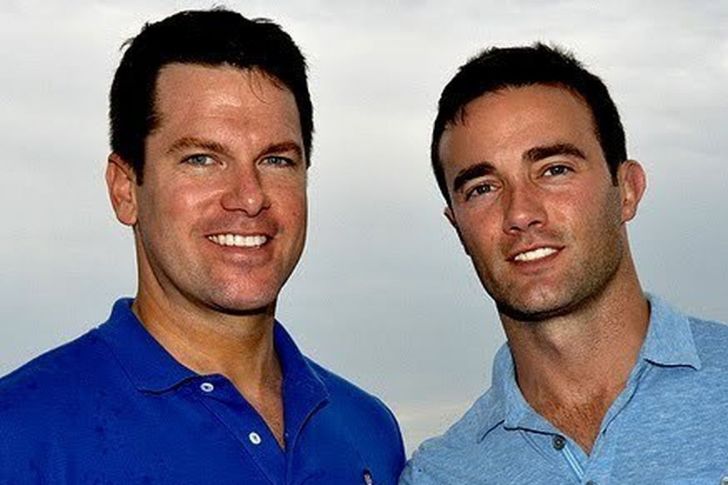 American journalist Thomas Albert Roberts, has been married to his husband Patrick Abner since 2012. On their wedding day, the two love birds started off by recalling the very first time they met and the little things that made them want to take their relationship a degree higher. Even their friends can see how well they complement each other, proving that "opposites attract". Roberts said that he was first introduced to his husband by a friend, and he was warned that Abner has a face that can slay. Only by seeing Abner's face did he believe that it's absolutely true!
During the course of their relationship, they were both always very thoughtful. In front of their parents, they never had much worry since they were accepted as a couple. During the wedding, some in the crowd even joked that they have never known a couple who says "I love you" to each other as often as they did.
Eli Lieb and Tyler James Malone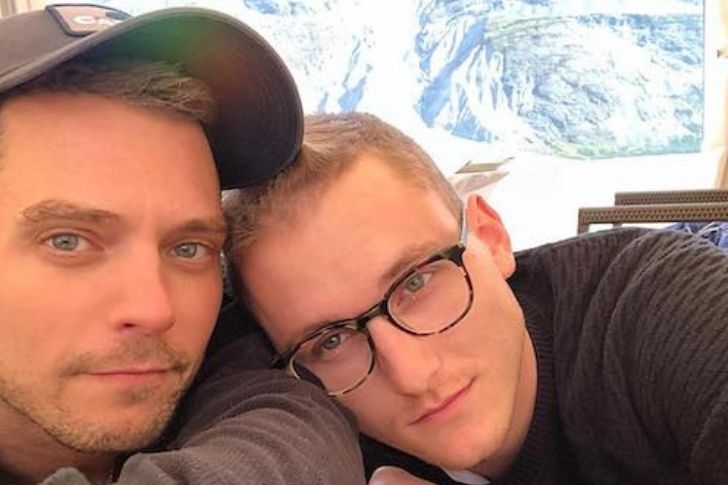 Multi-talented singer Eli Lieb and his dancer boyfriend James Malone have been together for a while now. Their secret is simple: they don't mind what other people think and focus on each other, and their hobbies instead. Because of this, they have also managed to make beautiful art together in the course of their relationship. From making music videos to painting, the creativity of this couple is seemingly boundless—no different from their love, right?
Given their penchant for expression, they are also very public and sweet when it comes to their posts on social media. They are unafraid of showing affection, thus serving as inspiration for many in the community. Especially since they share their love story to their fans and supporters all around the world. All credit goes to these two love birds for having a love that's a goal for many. Even their celebrity friends like Adam Lambert and Lucy Hale support them all the way!
Brian Hargrove and David Hyde Pierce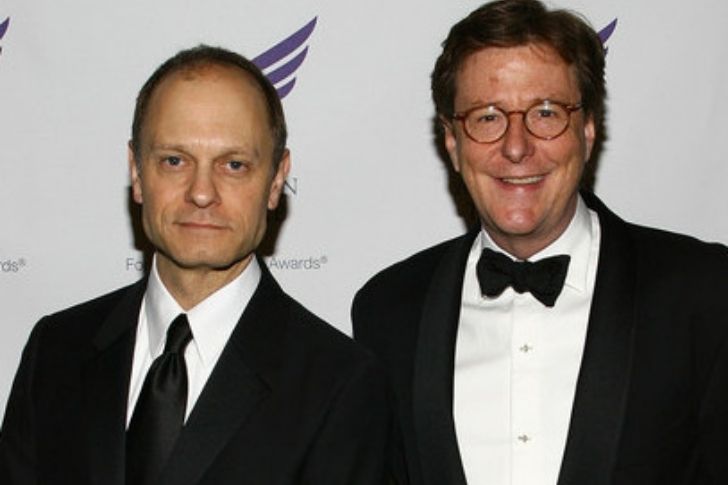 American actor and director David Hyde Pierce has one of the most inspiring and long-lasting marriages among the LGBT in Hollywood. He and his husband, David Brian Hargrove, an American television writer and producer, have been married since 2008. The 61 year old Frasier actor came out of the closet years ago and though he is comfortable and confident with who he is, he says that being with his husband doubles that.
David is not only a dedicated actor to all his films and the roles he takes on, but he gives twice the devotion when it comes to his to his lifetime partner as well. Seeing as many look up to him, David is also constantly asked about what it felt like, coming out to the world and living authentic self. To this question, the actor has always had the same answer: "liberating". As for his marriage, he gives credit to them starting out as friends before developing anything romantic.
Penny Taylor and Diana Taurasi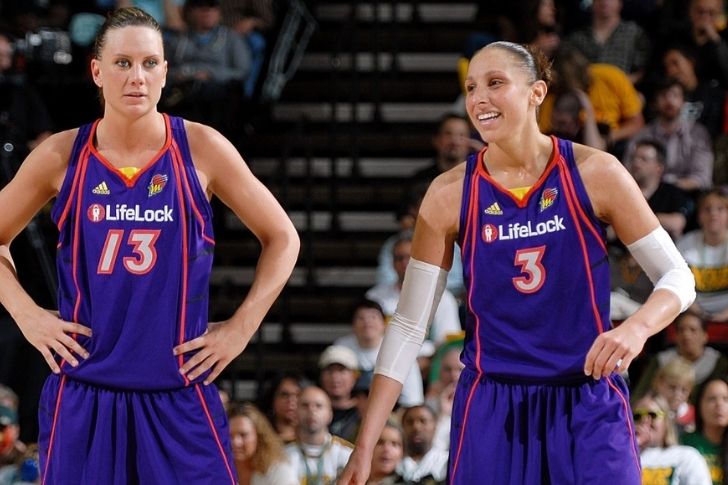 Penelope Jane Taylor is an Australian retired professional basketball player. She is now currently an assistant coach of The Phoenix Mercury. Since 2017, Penny has been married to the love of her life and shares a son with her. Her wife, Diana Lorena Taurasi is also a professional basketball player for the Phoenix Mercury of the Women's National Basketball Association. Penny decided not too long ago that she might quit being an assistant coach and just focus her time and investment into her family.
In an interview, the two star athletes agreed that no matter how tough a person can get, it always takes a little time to get used to being a parent. These two are doing a great job, however! Aside from being excellent parents, they also never lose touch when it comes to their relationship. Both have been supportive toward each other, especially when it comes to making up for things they lack. Teamwork makes the dream work, right?
Rainer Andreesen and Victor Garber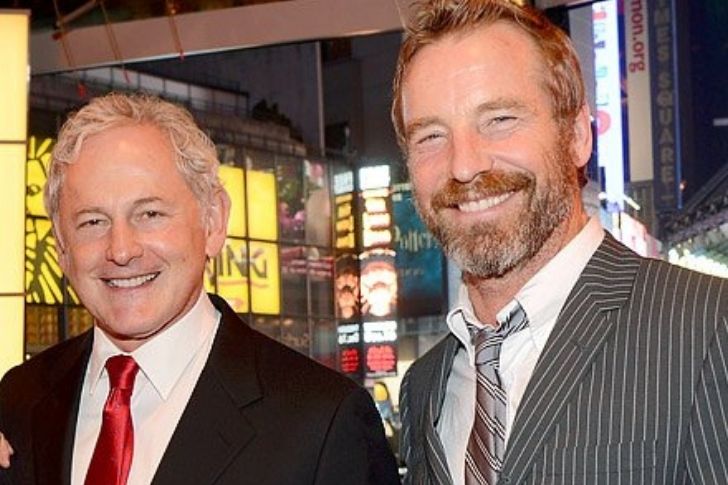 We all loved him as Mr. Andrews in the undying classical film, Titanic. Victor Garber has been married to his husband, Rainer Andreesen, since 2015. Rainer is an artist and has a huge passion in painting, art, music, love, and anything that has to do with art. His greatest art in life tough is being in love to the love of his life, his spouse Victor. Before getting married, the two shared a sixteen year relationship.
One day, they surprised their fans and everyone around the world when they threw a small celebration of their love and finally made everything official. They then announced it through social media with the caption that says "WE JUST DID!" in all capital letters and a couple of hash tags about elopement, being just married, and more. All credits to these two for having a very strong and life long relationship with very less controversies and gossips.
John DeLuca and Rob Marshall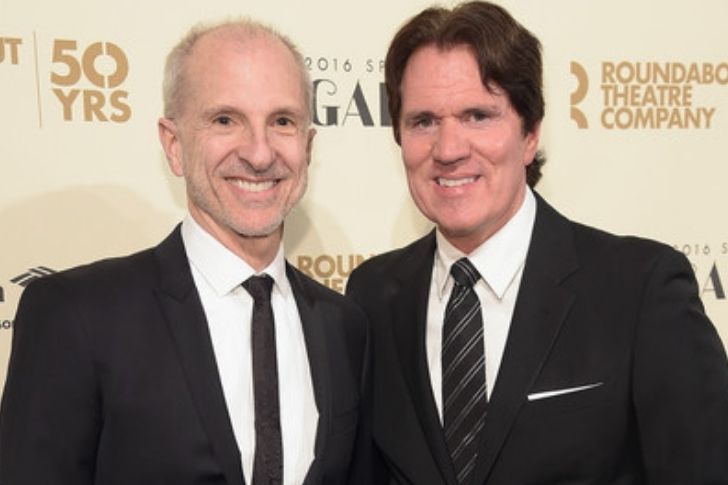 Jon DeLuca is a producer who lives in New York with his best friend and lifetime partner, the famed director Rob Marshall. Rob's work includes memorable productions, such as Into The Woods, Cats, and more. They have been together since 2004 and are still going strong. You might be surprised that it wasn't always easy for this couple, however.
Their first meet up wasn't ideal. John had just broken up with another man and Rob was with somebody else, though the relationship was already shaky. They were not interested in each other romantically at first, but needed the friendship to help them get through their struggles. After a while, however, they could no longer deny their connection and their friendship keeps on leading them to the path of becoming something more. What bloomed between them is one of the most beautiful relationships on our list, not to mention, also one of the strongest.
Da Brat and Jesseca Dupart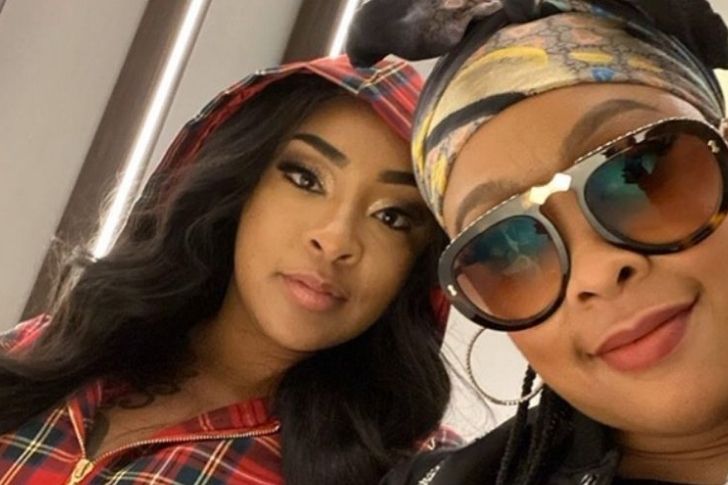 Shawntae Harris, otherwise known as Da Brat, is an American rapper and actress. At 46 years old, she was recently engaged to the love of her life, Jesseca Dupart. Jess is an American entrepreneur and the founder of Kaleidoscope Hair Products. According to these two, they constantly surprise each other with romantic gestures and they never run out of ideas to keep the love burning. The famous rapper once said that coming out was inspired by her deep and strong feelings for her fiancée.
She also said that it wasn't easy, but as time went on, she realized that Jess is worth it. The rapper also said that sometimes, she doesn't know what to get for her fiancé on special occasions and that is why she gets creative since Jess is a woman who already has everything in life. All credit goes to these two for making their relationship work! We hope they will have a happy wedding and an even stronger marriage.
Jamal and Octavius Terry-Sims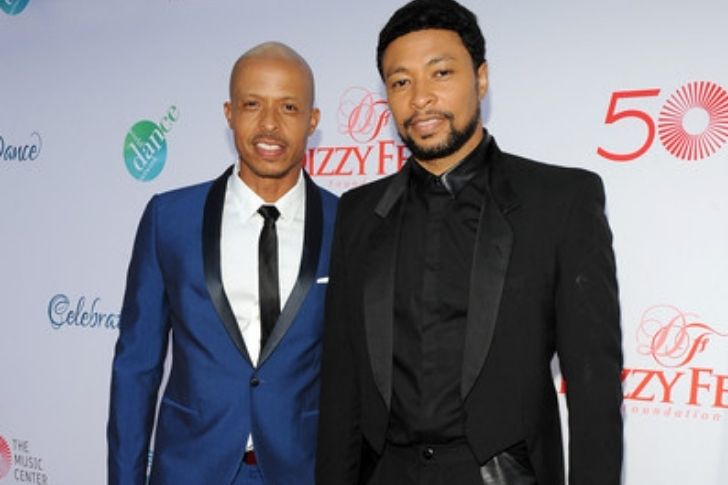 Thirteen years for a Hollywood relationship is certainly quite the feat to achieve, whether you're LGBTQ or not. Jamal Sims and Octavius Terry managed to make it happen, though, and that's despite the challenges they encountered along the way. They got married in 2014, in a truly unexpected way that must have left everyone green with envy. While grand gestures of love isn't always necessary in relationships, the way this couple did it would make you rethink that statement.
Because of how brave they were with their love, everyone expected these two to last. However, this wasn't the case for both of them—much to the heartbreak of their fans and those in the LGBTQ community. In 2019, the couple announced that they were taking different paths in life and have officially split up. Wherever the road takes them, they deserve credit for boldly facing everything head on.
Quincy Gossfield and Deondray Gossfield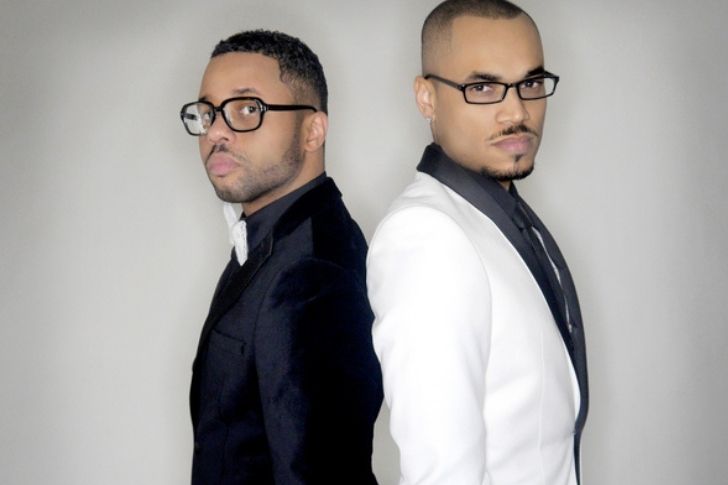 Some might argue that careers and romance don't mix, but Quincy and Deondray Grossfield prove that this doesn't have to be the case. This couple did everything together and managed to achieve many of their goals. It is for this reason that they are also among the most admired personalities within the LGBTQ community. They serve as role models for a new generation of brave souls who want to live as successfully and authentically as they have.
The couple have been each other's support system since 1996, and are best recognized today for being two of the most prolific industry producers. With them at the helm, magic happens. In fact, they created award-winning and groundbreaking shows such as The DL Chronicles, which tackled sexual orientation. Even though they work in Hollywood, this couple is also extremely private and prefer living away from the spotlight. Something they can manage, thanks to ample home security systems.
Monifah Carter And Terez Mychelle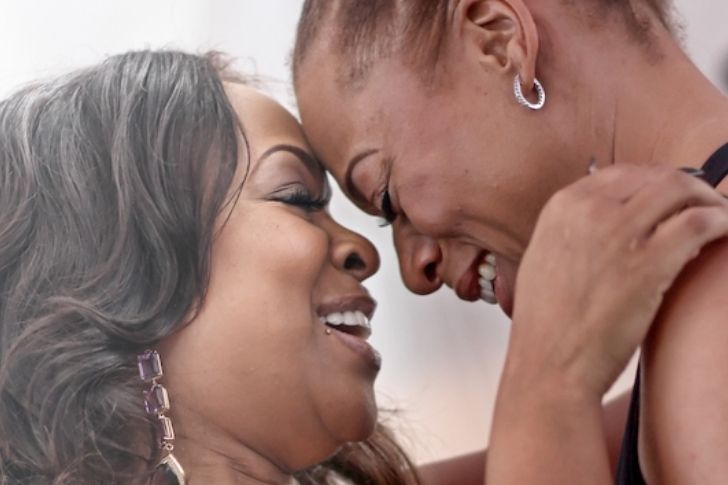 Monifah Carter certainly took a bold step when she proudly announced to the public that she is in a long-term relationship with Terez Mychelle. In doing so, they also broke certain stereotypes about black women in the LGBQT community and now serves as representation for them in the industry. Something that is absolutely necessary, especially for the younger members of the community who need the right people to look up to. Fortunately, Monifah and Terez are exactly that.
On April 2014, they decided to get married and they even gave the media permission to cover the whole event. They wanted the public to know that their relationship is authentic, in the hope that there would be less drama after their union. The event was simple, but what it symbolized certainly wasn't. We wouldn't be too surprised to learn that these two have inspired many others to follow in their footsteps, and have begun making investments towards future weddings as well!
Antonio Douthit-Boyd and Kirven Douthit-Boyd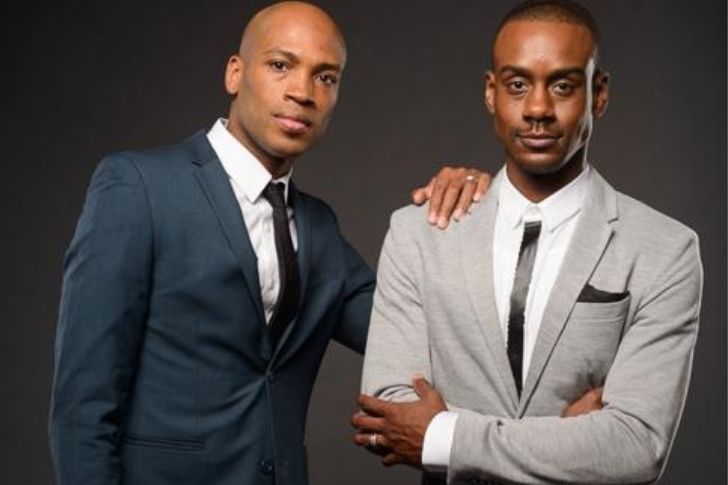 It takes two to tango our next couple is living proof of this. Antonio and Kirven were each blessed with immense talent. They are some of the most in-demand performers, directors, and choreographers in the industry, after all. The couple see their craft as sacred as their relationship and give it the same degree of devotion as well. Perhaps it is their chemistry that also makes them work really well as a team.
These two met while working for the same company. They likely didn't see each other as potential romantic partners in the beginning, but they eventually formed a bond. This led to them seeing each other romantically and as fate would have it, they eventually got marred on June 2011. Friends and even fans say that their relationship is an inspiration, something to work towards as well, whether you're LGBTQ or straight. We can all take cues from their lead!
Rylan Clark-Neal and Dan Clark-Neal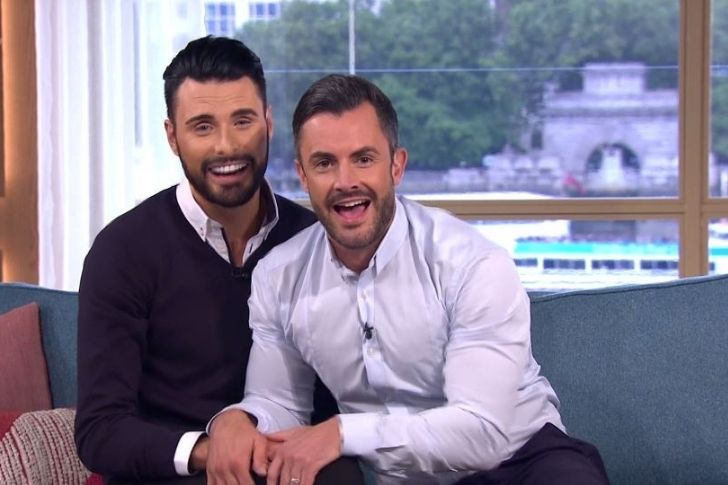 As hosts of the show This Morning, Ryan and Dan had quite the immense pressure on their shoulders. After all, they are the first LGBTQ couple who has been given such a great opportunity. Fortunately, their natural chemistry meant that they also worked well with each other. Aside from excellent teamwork, we're sure audiences love their dynamic as well.
So, how did they end up together? It was a matter of finding each other at the right time and in the right place. Former police officer Dan first met Rylan when he appeared on the 14th series of Big Brother. Did sparks fly even back then? We like to think so because that chance meeting eventually blossomed into a beautiful relationship. On November 7, 2015, this beautiful couple were married and even to this day, remain deeply committed to each other. Now, that's the kind of investment we'd love to have as well!
You've Reached The End